Head of Pakistan army Ashfaq Parvez Kayani to stand down in shock decision
In a surprise to many observers, General Ashfaq Parvez Kayani said he would not be seeking to extend his role as head of the military when his term expires next month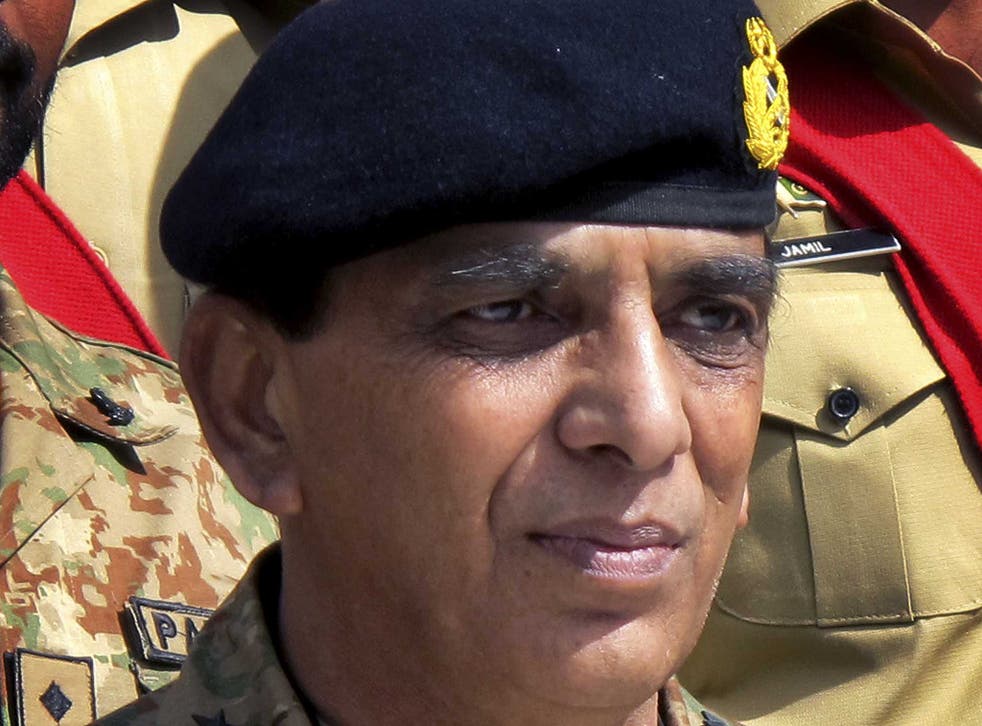 The head of Pakistan's powerful military has said he will stand down when his term ends next month, apparently scotching rumours that he was seeking to further extend his position.
In an announcement that surprised many observers, General Ashfaq Parvez Kayani said he was not seeking any further extension and would stand down on 29 November.
"My tenure ends on 29 November 2013. On that day I will retire," Mr Kayani said in a statement released on Sunday evening. "I share the general opinion that institutions and traditions are stronger than individuals and must take precedence. It is time for others to carry forward the mission of making Pakistan a truly democratic, prosperous and peaceful country."
Media reports had suggested that in recent days the 61-year-old had been lobbying for a second extension to his term, or else an appointment to an oversight role within the military, perhaps as the new head of a revamped Joint Chiefs of Staff committee.
The term of the current head of that committee expires on Tuesday and an announcement about a replacement could come later today.
"For quite some time, my current responsibilities and likely future plans have been debated in the media with all sorts of rumours and speculations doing the rounds," added his statement, issued by the military's media relations department.
"The subject of being entrusted with new duties has also come up in several reports. I'm grateful to the political leadership and the nation for reposing their trust in me and Pakistan army at this important juncture of our national history."
Mr Kayani was appointed the army chief by former military ruler Pervez Musharraf in late 2007. He was given an unprecedented three-year extension by the then prime minister Yousuf Raza Gilani in July 2010, a move that sparked widespread controversy.
Despite the completion this year of a five-year term by an elected democratic government, a first in Pakistan's history, and a subsequent election in May that saw Nawaz Sharif become prime minister, the military retains huge power and influence inside the country.
Mr Kayani will be credited mainly for exercising his influence from a distance, though there have been occasions when the military played an incisive role. Perhaps most tellingly this happened during the "long march" drama of March 2009 that resulted in the reinstatement of Chief Justice Iftikhar Chaudhry and the Memogate saga that ended with the 2011 resignation of Pakistan's then US Ambassador, Husain Haqqani.
Heading the contest to replace Mr Kayani in terms of seniority is Lt Gen Haroon Aslam, currently Chief of Logistics Staff. He has previously served as head of military operations and the special forces group. He also led the successful operation to force Taliban militants form the Swat Valley in 2009.
Reports suggest that two other generals also in contention are Lt Gen Rashid Mehmood, Chief of General Staff, and Lt Gen Raheel Sharif.

Whoever is selected to follow Mr Kayani will take over at at time when Pakistan is threatened by a new wave of militant violence and the strategic uncertainty created by imminent withdrawal of thousands of US forces from Afghanistan.
The government of Nawaz Sharif has been promoting the policy of talks with the Taliban as part of a broader regional settlement. Many are opposed to the policy, saying it encourages attacks by militants.
In the latest violence, two people were killed and a dozen injured on Monday morning when a bomb exploded near a vehicle carrying people involved in an anti-polio vaccination campaign.
One police officer and one member of a peace committee riding in the van were killed at the village of Malikhel, close to the north-western city of Peshawar. It was the latest in a series of attacks on workers trying to provide polio drops to children. Pakistan is one of three countries in the world where the disease is still a problem.
Join our new commenting forum
Join thought-provoking conversations, follow other Independent readers and see their replies