Hong Kong bans protest slogans and images ahead of Chinese President Xi Jinping's visit
The restriction of the right to free speech is aimed to prevent leaders from being 'embarrassed'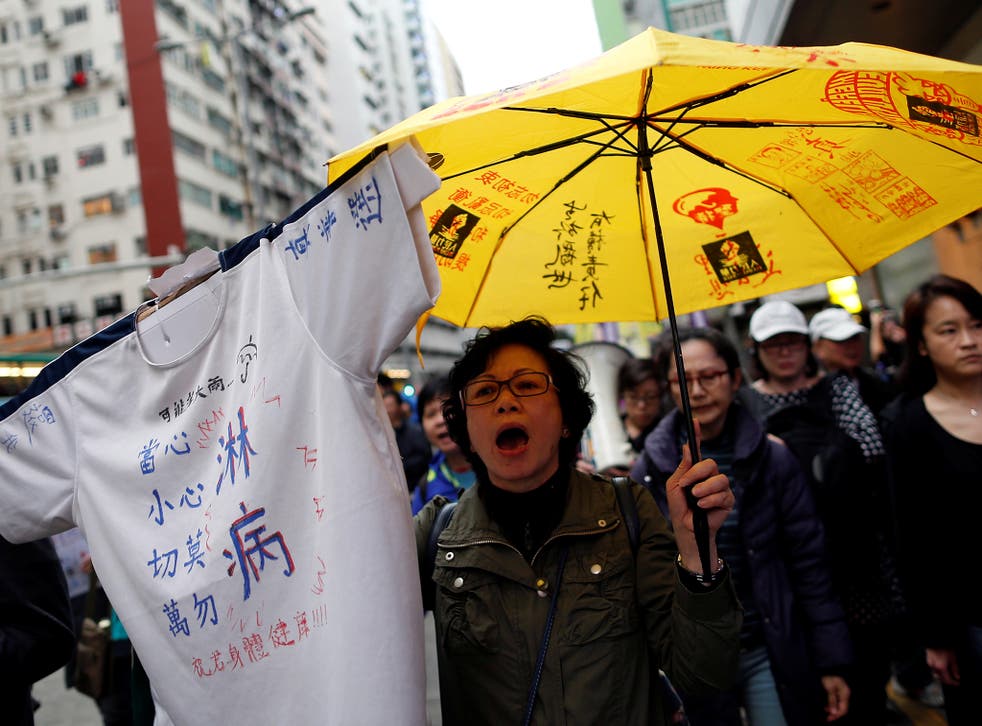 Hong Kong police has banned political banners, protest slogans and images ahead of the Chinese President's visit to avoid "embarrassment".
The security operation in the autonomous territory will see at least 9,000 police officers being deployed during the three-day visit by President Xi Jinping starting on Thursday with parts of the city being locked down, local media Ming Pao News reports.
President Xi will visit Hong Kong to mark the 20th anniversary of the handover of the territory to China by the UK on 1 July 1997.
Since the handover, the anniversary on 1 July has often been marked by large-scale protests and opposition parties previously said they would come out in force this year.
Police have received instructions to remove "sensitive" words and images from the sight of President Xi and his entourage, including signs calling for the remembrance of the victims of the 1989 Tiananmen Square massacre and demanding direct election and universal suffrage.
The operation, which will restrict freedom of speech during the visit, is to "prevent the Chinese leaders from being embarrassed", local media reports.
Such measures are more common in mainland China, where there is very little tolerance for protests and visible discontent against the one-party rule.
Hong Kong activists preserve the past

Show all 22
Police said the crackdown was more encompassing this time than in previous occasions because it included images.
Officers in Hong Kong are reported to be under great pressure to ensure the visit takes place smoothly.
Resentment in Hong Kong has grown since the pro-democracy protest in 2014 brought the city to a standstill. Thousands of residents occupied major swathes of the city demanding "true universal suffrage" and open election in 2017.
Images of President Xi holding a yellow umbrella became a symbol of the discontent and coined the term "the umbrella revolution" - they will be removed by police ahead of President Xi's tour of the city.
Last November, China's parliament effectively barred two pro-independence politicians from taking office after they refused to swear allegiance to Beijing.
The move left Hong Kong with a legislative crisis and was seen as Beijing's most direct intervention in the territory since 1997, when Britain returned the territory to Chinese control under a deal that was intended to give Hong Kong wide-ranging autonomy.
Register for free to continue reading
Registration is a free and easy way to support our truly independent journalism
By registering, you will also enjoy limited access to Premium articles, exclusive newsletters, commenting, and virtual events with our leading journalists
Already have an account? sign in
Register for free to continue reading
Registration is a free and easy way to support our truly independent journalism
By registering, you will also enjoy limited access to Premium articles, exclusive newsletters, commenting, and virtual events with our leading journalists
Already have an account? sign in
Join our new commenting forum
Join thought-provoking conversations, follow other Independent readers and see their replies