Malaysia charges nine transgender women using 'anti-cross-dressing law'
Human Rights Watch calls for law prohibiting cross-dressing to be abolished after Islamic court fines nine Muslim transgender women
Alexander Sehmer
Monday 22 June 2015 10:19 Comments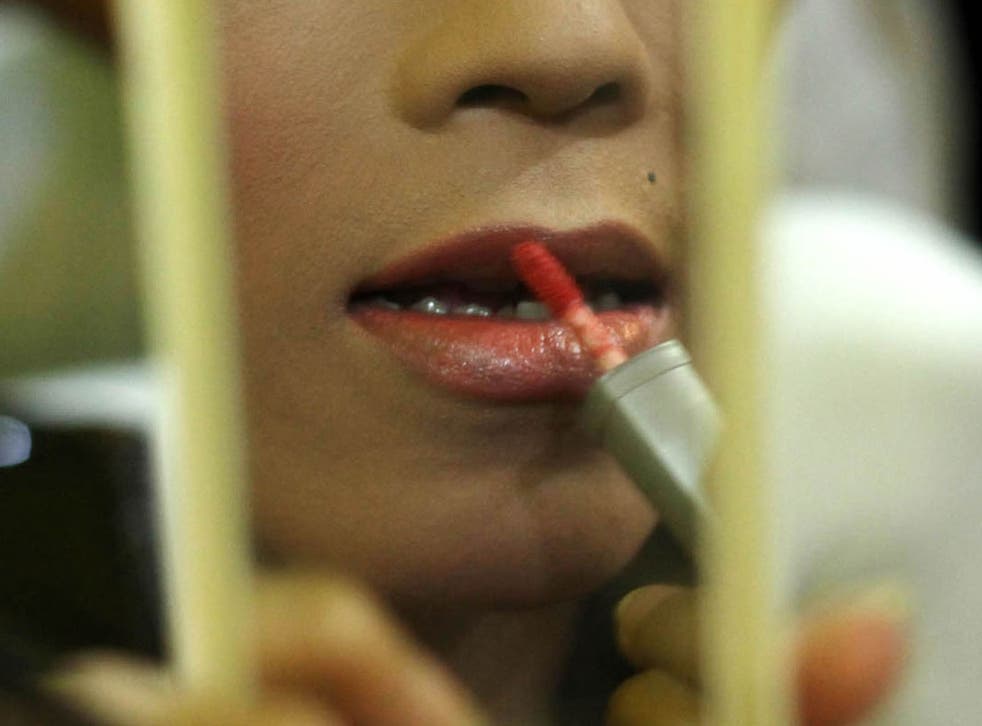 A rights group has criticised Malaysia over a discriminatory law against cross-dressing after an Islamic court fined nine Muslim transgender women.
Human Rights Watch called on Malaysia to immediately abolish the law which prohibits "a male person posing as a woman".
"Malaysian authorities need to stop hauling transgender people into court simply because of who they are and what they wear," said Neela Ghoshal, Human Rights Watch's senior researcher on LGBT rights.
"The government needs to recognise that the freedom to express your gender is as fundamental as any other freedom."
The women were arrested in a raid on 16 June in the northeastern Malaysian state of Kelantan.
Two of them were given one-month jail sentences, but were released on bail pending an appeal.
Islamic laws against cross-dressing are in place in all but one of Malaysia's 13 states.
In 2014 a Court of Appeal ruling a sharia prohibition against cross-dressing in southern Negeri Sembilan state was unconstitutional as it violated the right to freedom of expression.
Religious officials are appealing that ruling.
(Additional reporting by agencies)
Register for free to continue reading
Registration is a free and easy way to support our truly independent journalism
By registering, you will also enjoy limited access to Premium articles, exclusive newsletters, commenting, and virtual events with our leading journalists
Already have an account? sign in
Join our new commenting forum
Join thought-provoking conversations, follow other Independent readers and see their replies