Hunt for survivors after buildings collapse in India
Rescuers could still hear feeble voices in the debris, with exact number of trapped people unknown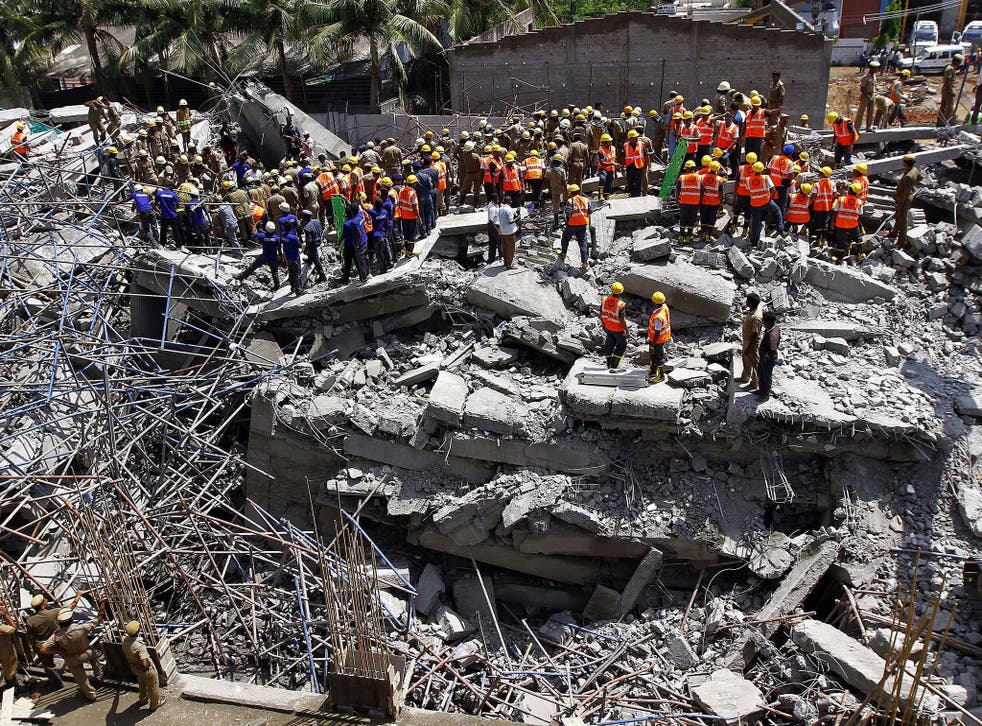 Police in southern India detained five construction company officials on Sunday as rescuers using gas cutters and shovels searched for dozens of workers believed buried in the rubble of a building that collapsed during monsoon rains.
Earlier on Saturday, a four-storey building came down in Delhi, killing 10 people, including five children.
Near Chennai, the capital of Tamil Nadu state, nearly 90 contract workers were believed to have been in the basement of the 11-storey structure collecting their wages when it collapsed. Police said 31 people had been pulled out so far, four died on the spot and another seven succumbed to their injuries in hospital.
The exact number of those trapped was unknown but rescuers could hear feeble voices in the debris, said TS Sridhar, the disaster management agency commissioner.
"Removing debris is a major challenge. It may take two to three days to clear the rubble," said SP Selvam, who is heading the rescue operation.
Two directors, two engineers and one supervisor of the construction company, Prime Sristi, were detained for questioning.
AP
Join our new commenting forum
Join thought-provoking conversations, follow other Independent readers and see their replies