In Olympic year, China urged to use its influence in Darfur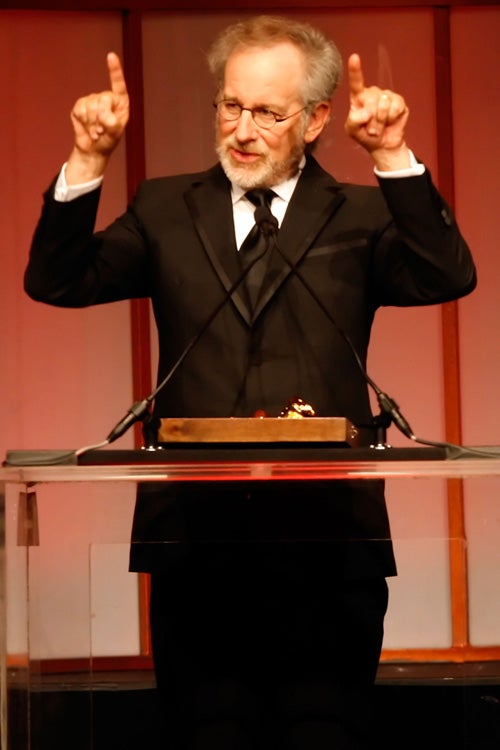 China has been called upon to abandon its support for Sudan by a coalition of Nobel Prize-winners and international athletes, who demanded that this year's Olympic hosts cease to trade with a regime which is held responsible by the world for the carnage in Darfur.
A letter of protest, organised by a group of Nobel laureates and carried on the front of this newspaper, criticises China's President Hu Jintao for providing succour to a government "that continues to carry out atrocities against its own people".
The letter, signed by eight Nobel Peace laureates, including Archbishop Desmond Tutu as well as a host of international public figures, follows hard on the heels of the withdrawal of the Hollywood film director Steven Spielberg as artistic adviser to the 2008 games.
The laureates' letter and Mr Spielberg's protest have been seized on by international human rights groups who now sense a real opportunity to use the Olympics to embarrass China into using its influence over Khartoum. The controversy now looks certain to overshadow the run-up to the August games.
The Nobel laureates state that China "has a special role to play in ensuring that its actions this year are commensurate with the Olympic ideals of peace and international co-operation... As the 2008 Beijing Olympic Games approach, we will continue to call on the Chinese government for action. We are aware of the tremendous potential for China to help bring an end to the conflict in Darfur".
China buys about two-thirds of Sudan's oil exports and sells weapons to Khartoum, many of which find their way to a conflict in Darfur which has been described by the US as "genocidal".
A total of 200,000 people are believed to have died in the region over the past five years, mostly black Africans at the hands of Arab militias alleged to operate with government backing.
The Foreign Secretary, David Miliband, is now under intense domestic pressure to take a stronger line when he visits the country shortly. Gordon Brown raised China's role in Sudan with the Beijing administration's three most powerful politicians when he visited Beijing last month but was criticised for not making his pressure more public.
Nick Clegg, the Liberal Democrat leader, said: "Steven Spielberg's criticism of China's record in Sudan is absolutely correct. As his recent trip to China demonstrated, Gordon Brown's willingness to speak out on the tragedy in Darfur only seems to exist when he is a safe distance away from the people he should be putting under pressure."
Amnesty International said world leaders must act now. Tim Hancock, its UK campaigns director, said: "David Miliband must raise the human rights issue when he goes to Beijing. He should show that Britain's commitment to global human rights does not come second to trade deals."
Edward McMillan-Scott, a Tory MEP campaigning for a boycott of the Beijing Games, said it was time for Mr Miliband to " take a stand" during his visit.
The Culture Secretary, Andy Burnham, told BBC Radio 4's World At One: "The power of the Olympic Games is that it does bring people together and it does allow issues of global concern, Darfur is certainly one of those, to be addressed."
Last night it also emerged that France may urge the EU to use the Beijing Olympics as a lever to put pressure on China to improve its record on human rights and to act as a "force for good" in African countries including Sudan. Nicolas Sarkozy, the French President, will consult his EU counterparts about launching an initiative in the run-up to the Olympics.
France takes over the EU's rotating presidency for six months in July, five weeks before the Games begin. "We would not act alone; it would be with others," one French government source said yesterday.
China has spent years seeking to draw a distinction between the August Games and its wider human rights record by insisting that any attempt to link the two would "politicise" the Olympics. But Mr Spielberg and the signatories to the letter to Mr Hu are only the latest high-profile figures to claim a huge disparity between Beijing's stated aims on human rights and his government's inaction.
Opposition groups in Sudan praised the decision of the film director, who said: "At this point my time and energy must not be spent on Olympic ceremonies, but on doing all I can to help bring an end to the unspeakable crimes against humanity that continue to be committed in Darfur."
When Beijing was awarded the Games in 2001 it pledged to improve basic freedoms. But the Human Rights Watch (HRW) lobby group said it had also documented widespread abuses inside China, including placing government critics under house arrest, and the closure of schools for migrant children. Among the dissidents awaiting trial, according to HRW, is Yang Chunlin, an activist arrested last summer for his involvement in a petition entitled: "We want human rights, not the Olympics."
The British Olympic Association was earlier this month forced to rethink a clause in its contract for athletes barring them from commenting on politically sensitive issues. Richard Vaughan, a badminton player and signatory to the laureates' letter, said it was impossible to keep a "polite silence" about issues such as Darfur.
Join our commenting forum
Join thought-provoking conversations, follow other Independent readers and see their replies