India bus crash: Dozens of passengers killed after bus plunges off bridge
'The death toll has risen to 37. At least 24 others are admitted to hospital for treatment'
Samuel Osborne
Friday 05 February 2016 16:14 Comments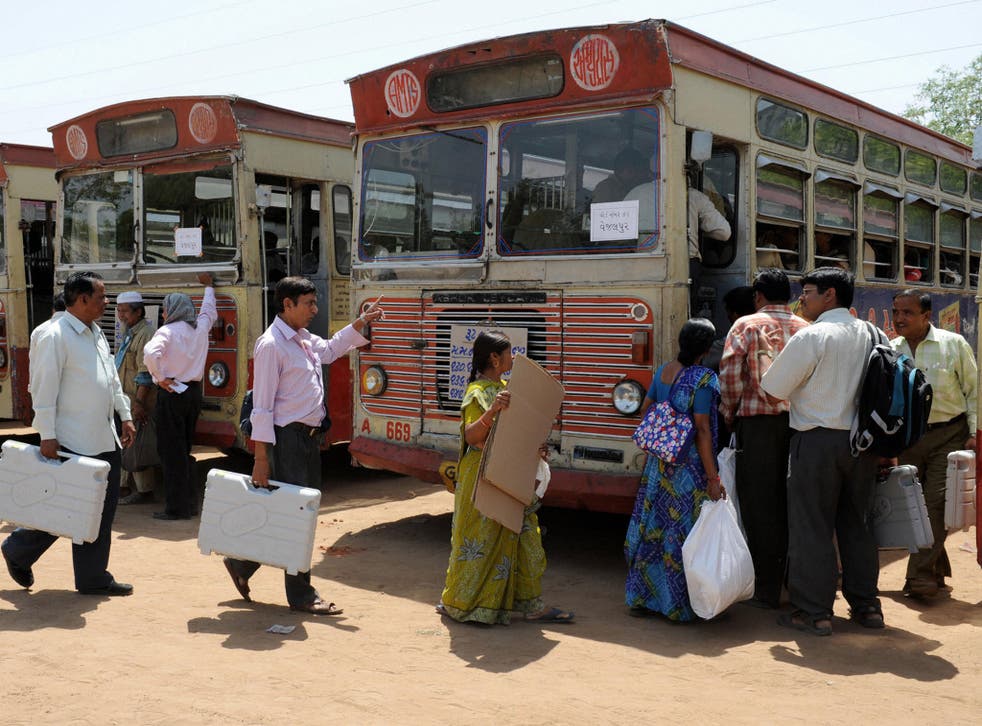 At least 37 people have been killed after a bus plunged off a bridge into a river in India, the AFP news agency reports.
The state transport bus fell into the Purna river in Navsari district in south Gujarat, according to the Times of India.
Police superintendent MS Bharada said: "Twenty bodies have been taken out from the river after the bus fell off a bridge into Purna river near Supa village.
"The bus was going from Navsari to Ukai when the accident took place. We do not know the exact number of people travelling in the bus, but it is said that it was full."
The passengers included students and employees working in different private and government offices, the Indian Express reports.
Police, fire brigade and ambulance services are engaged in a rescue operation.
"The death toll has risen to 37. At least 24 others are admitted to hospital for treatment," senior administrative official Remya Mohan in Gujarat state told AFP.​
A World Health Organisation report found more than 230,000 people are killed in traffic accidents in India every year.
Register for free to continue reading
Registration is a free and easy way to support our truly independent journalism
By registering, you will also enjoy limited access to Premium articles, exclusive newsletters, commenting, and virtual events with our leading journalists
Already have an account? sign in
Join our new commenting forum
Join thought-provoking conversations, follow other Independent readers and see their replies