India the 'cheapest place to live in the world' as domestic economy booms
'You have to settle for many compromises in India to take advantage of the cheap prices', a leading economist has said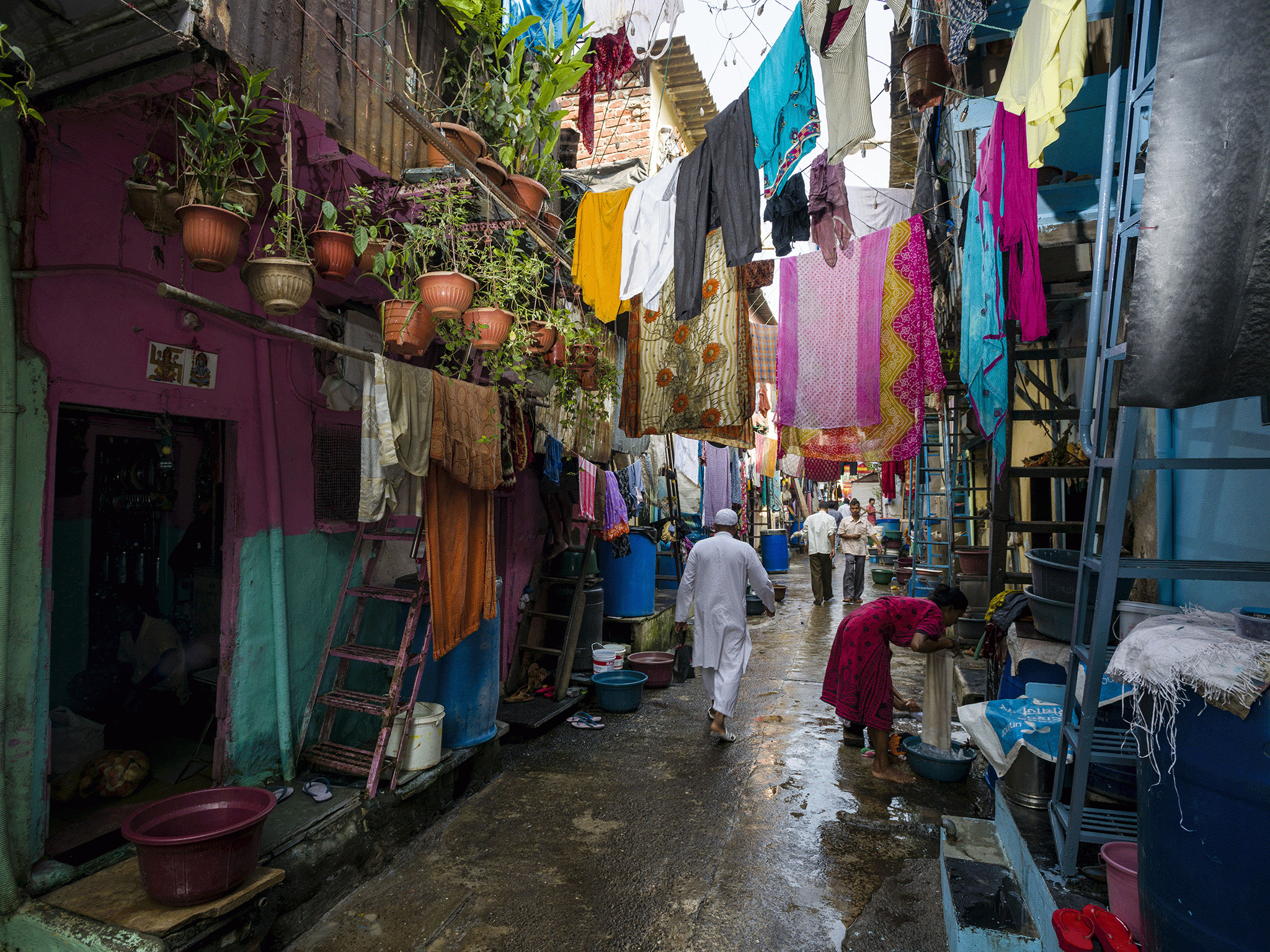 India has been ranked the cheapest country to live in the world, according to new data.
The largest nation on the subcontinent has won the top spot for cheapest living, beating its neighbours Pakistan and Nepal, a new survey of world prices has suggested.
Food, clothing and everyday items like toothpaste are all priced relatively low, while metropolitan hubs such as New Delhi, Mumbai and Bangalore offer good salaries and so make life much cheaper than elsewhere in the world, according to the report from Numbeo.
Yet experts have said that enjoying a cheap life in India "depends on who you are" and does not apply to real estate or internationally imported items.
Abhijit Banerjee, professor of Economics at Massachusetts Institute of Technology (MIT), said that the large domestic market in India meant that internally produced goods were easily affordable for most.
"Non-traded goods are very, very cheap in India, like eating in a reasonable quality restaurant," he told The Independent.
"And there's a very large population, so people are willing to work for very little, which means goods stay cheap."
One hundred rupees equates to about £1 in British sterling or $1.50 in the US. According to the data, a beer in India is 94 rupees on average, a bus ticket about 15 rupees, a litre of petrol 67 rupees and a city apartment about 11,600 rupees (£116) per month to rent.
Professor Banerjee, who was born in Mumbai, compared this situation to that of a city like Accra, the capital of Ghana, where everyday items such as toothpaste are imported and consequently much dearer.
The rest of the world has also been buying more and more from India - especially in software, IT services, and agricultural products such as grain and wheat - which has flooded money back into the country and lifted wages.
The cheapest countries in the world
Show all 10
Yet while poverty in the nation has halved over the last 15 years, living cheaply in India often depends on whether residents are willing to settle for a worse quality of life, such as crowded and unpredictable transport, said Professor Banerjhee.
Living in a flat close to work in Delhi cost the same in rent as an apartment in Boston, he said.
"Especially in real estate, India is not cheap. I was paying a global amount for rent in Delhi," he said.
"In India, if you want quality, you will be paying high prices. It very much depends on who you are. You have to settle for many compromises to take advantage of the cheap prices."
Meanwhile, many Indians outside cities have felt the purchasing power of the rupee depreciate as inflation has been ongoing. The Indian government is now trying to keep inflation low.
And the rural state of Bihar in the north-east of India is one of the poorest regions in the whole of south Asia, according to a study by Oxford University.
In these poorer areas, healthcare is especially unaffordable - the World Bank estimated that some 39 million Indians were pushed into poverty by out-of-pocket payments to medical care last year.
The report looked at almost three million prices across 5,875 cities around the world. Everything from bus tickets, restaurant meals, apartments, clothing, supermarkets, internet and phone bills and even entertainment and leisure activities was looked at.
The other cheapest countries in the world after India were Moldova, Pakistan, Kazakhstan, Nepal, Ukraine, Georgia, Algeria, Azerbaijan and Colombia.
Join our commenting forum
Join thought-provoking conversations, follow other Independent readers and see their replies