Lightning strikes in India 'kill at least 79'
Death toll likely to rise after intense monsoons
Emma Henderson
Wednesday 22 June 2016 20:04 Comments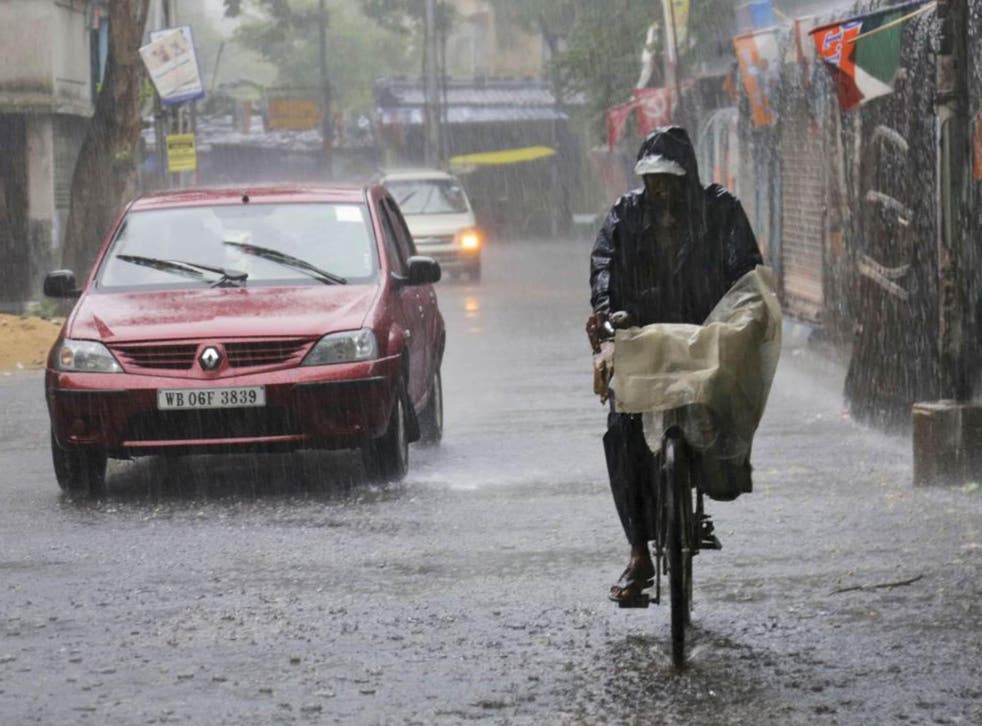 At least 79 people have been killed after lightning strikes in eastern and northern India during 24 hours, officials have said. The majority of deaths have occurred in Bihar, in the east of the country, where 57 people died. Most of the victims were farm labourers who were working in the fields. At least eight shepherds are thought to be among the dead.
Ten people were killed by lightning in the neighbouring state of Jharkhand, while six died in Uttar Pradesh to the north and one person was fatally struck in Maharashtra.
An official from the state of Biahr said scores of cattle have also died as a result of being struck by lightning.
Lightning is common during India's monsoon season, which runs from June to September and accounts for 80 per cent of the country's rainfall.
India's Prime Minister Narendra Modi took to Twitter to share his anguish at the high death toll.
"My thoughts and prayers are with those who lost their near and dear ones due to lightning," he posted.
Experts say at least 2,000 people have died in lightning every year since 2005, according to the National Crime Records Bureau. But this is an unusually high number.
The death toll is expected to rise.
Register for free to continue reading
Registration is a free and easy way to support our truly independent journalism
By registering, you will also enjoy limited access to Premium articles, exclusive newsletters, commenting, and virtual events with our leading journalists
Already have an account? sign in
Join our new commenting forum
Join thought-provoking conversations, follow other Independent readers and see their replies