India's Supreme Court agrees to debate colonial law on whether homosexuality should still be illegal
Breaking the 1860 colonial law, known as section 377 of the Indian Penal Code, can incur with a 10-year jail sentence
Emma Henderson
Tuesday 02 February 2016 18:49 Comments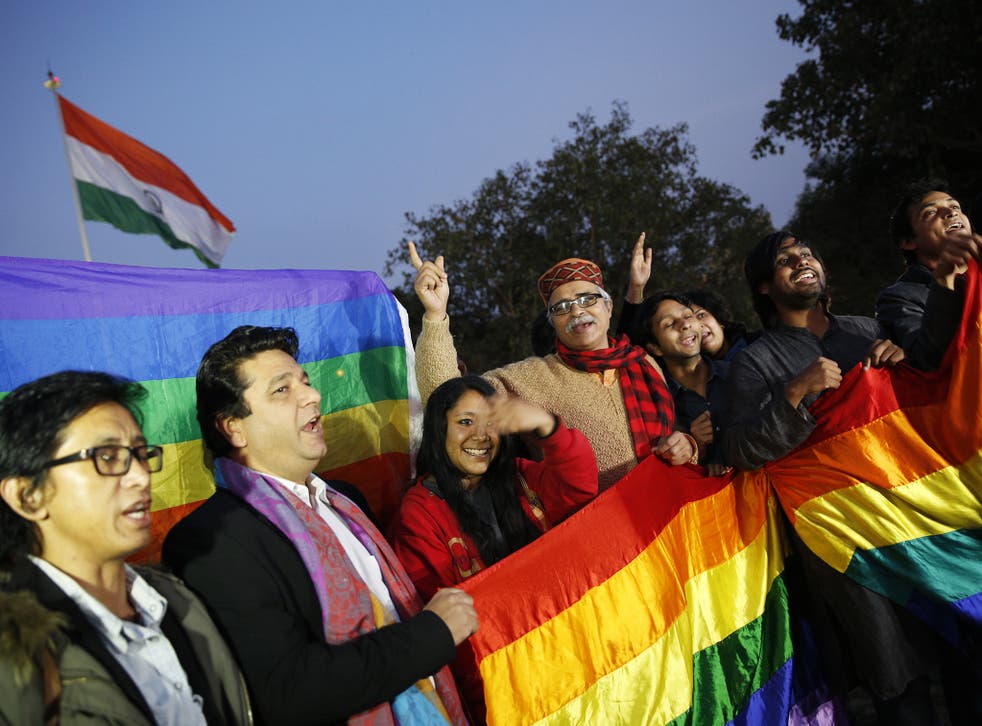 India's highest court has agreed to review its decision to uphold a colonial law which criminalises same-sex relationships.
The Supreme Court asked a five-judge bench to examine the law, which dates back to 1860 and calls a same-sex relationship an "unnatural offence".
Breaking the law - known as section 377 of the Indian Penal Code - can incur a jail sentence of up to 10 years.
The review of the decision, which was put forward by LGBT activists and the NG Naz Foundation, has been seen as a victory for India's homosexual rights campaigners and activists gathered outside the court to cheer the decision.
"It's definitely a move forward," said lawyer Anand Grover
Although the law is rarely enforced in reality, it is still used to bribe and intimidate homosexuals - allowing cases to go unreported for fears of being punished for engaging in homosexual activity.
The Ten Best Places In The World To Be Gay

Show all 10
Human Rights group Amnesty International India welcomed the court's review, saying the law puts homosexuality under physical, mental and legal threat.
"The Supreme Court has another chance to correct a grave error," Amnesty said in a statement.
The law was reinstated in December 2013 by the Supreme Court, which at the time was a surprise and ended a four-year period of decimalisation that helped bring homosexuality into the open.
The previous Congress-led government had pledged to repeal the law if it came to power again, but it was crushed by Prime Minister Narenda Modi's Bharatiya Janta Party in general elections in May 2014.
In December, members of Mr Modi's party, which has an overwhelming majority in the lower house of parliament, scuppered a private member's bill to scrap the law.
"It's about principles of freedom enshrined in our constitution," said Shashi Tharoor, the opposition congress lawmaker who introduced the bill.
Additional reporting by Reuters
Register for free to continue reading
Registration is a free and easy way to support our truly independent journalism
By registering, you will also enjoy limited access to Premium articles, exclusive newsletters, commenting, and virtual events with our leading journalists
Already have an account? sign in
Join our new commenting forum
Join thought-provoking conversations, follow other Independent readers and see their replies