India to install panic buttons on buses to protect women from rape
Public vehicles will also be fitted with CCTV and GPS tracking so assaults can be detected in real time
Gabriel Samuels
Thursday 26 May 2016 16:15 Comments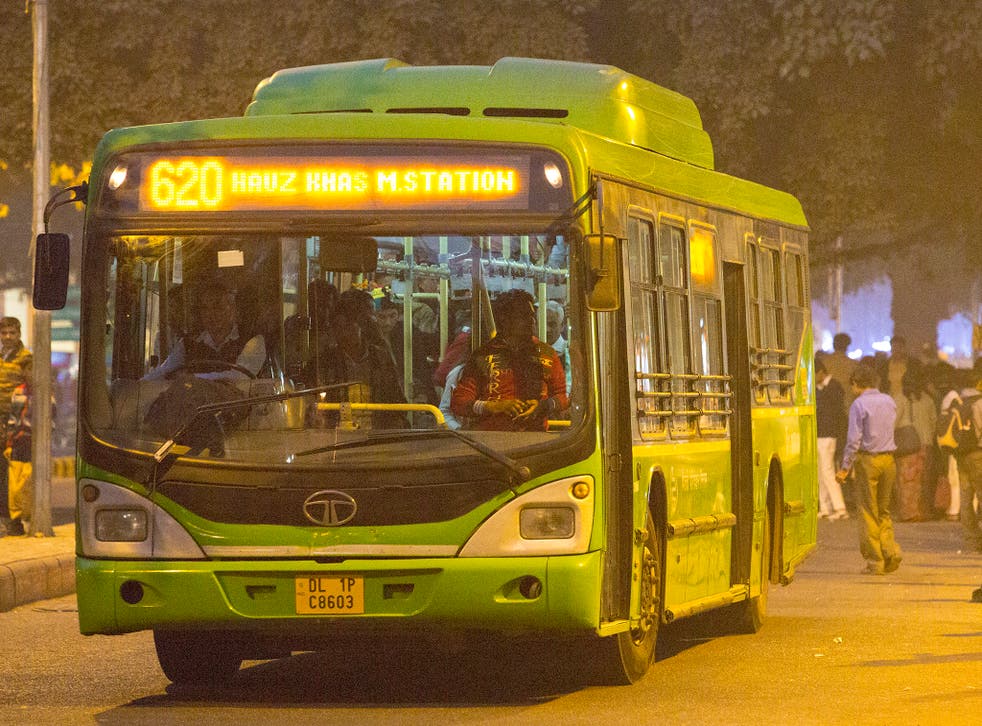 Buses in India will be fitted with panic button alarms in an effort to protect women from sexual violence on public transport.
The buttons will be placed above the front doors and, when pressed, send an emergency alert to the control room at a local police station.
New vehicles will also be equipped with GPS tracking devices and CCTV cameras, allowing officers to observe incidents happening in real time.
India transport minister Nitin Gadkari announced that the new safety measures will be installed on all vehicles by law from June 2 onwards.
Twenty buses now have alarms in the state of Rajasthan in the north of the country, leading the way before the measures are rolled out across the entire country.
All buses currently in circulation will have to be remodelled in the same way.
Gadkari said: "To ensure the safety of women after the unfortunate incident, we have decided to make it mandatory for public transport buses to install emergency panic buttons, CCTV cameras and GPS-enabled vehicle tracking devices."
The brutal gang-rape and disbowelment of a 23-year-old student on a New Dehli bus in December 2012 was the 'unfortunate incident' to which Gadkari was referring.
The horrific attack sent shockwaves across India and the subsequent widespread protests against the government were reported around the world.
Vigils were held in honour of the victim and the national authorities agreed to take legislative action to help prevent future attacks.
India protests against sexual violence

Show all 20
In March, a 28-year-old mother was raped on a bus in Utter Pradesh by two men in front of her daughter.
Last month the government announced that all mobile phones purchased in India must have panic buttons built in by the start of 2017.
The button would allow users to call emergency services by pressing a single key on their phone.
However extreme violence against women in India continues unabated, and three men were held by police in early May over the brutal rape and murder of a young law student in Perumbavoor.
Hundreds of human rights advocates launched a protest following the latest case, in an effort to pressure the government to tighten up the legal protection of sexual assault victims.
Register for free to continue reading
Registration is a free and easy way to support our truly independent journalism
By registering, you will also enjoy limited access to Premium articles, exclusive newsletters, commenting, and virtual events with our leading journalists
Already have an account? sign in
Join our new commenting forum
Join thought-provoking conversations, follow other Independent readers and see their replies