India: Hindus tell Muslims to leave village 'immediately'
Written in Hindi, the posters were found in more than two dozen locations in the town of Jianagla
Thursday 16 March 2017 16:06 GMT
Comments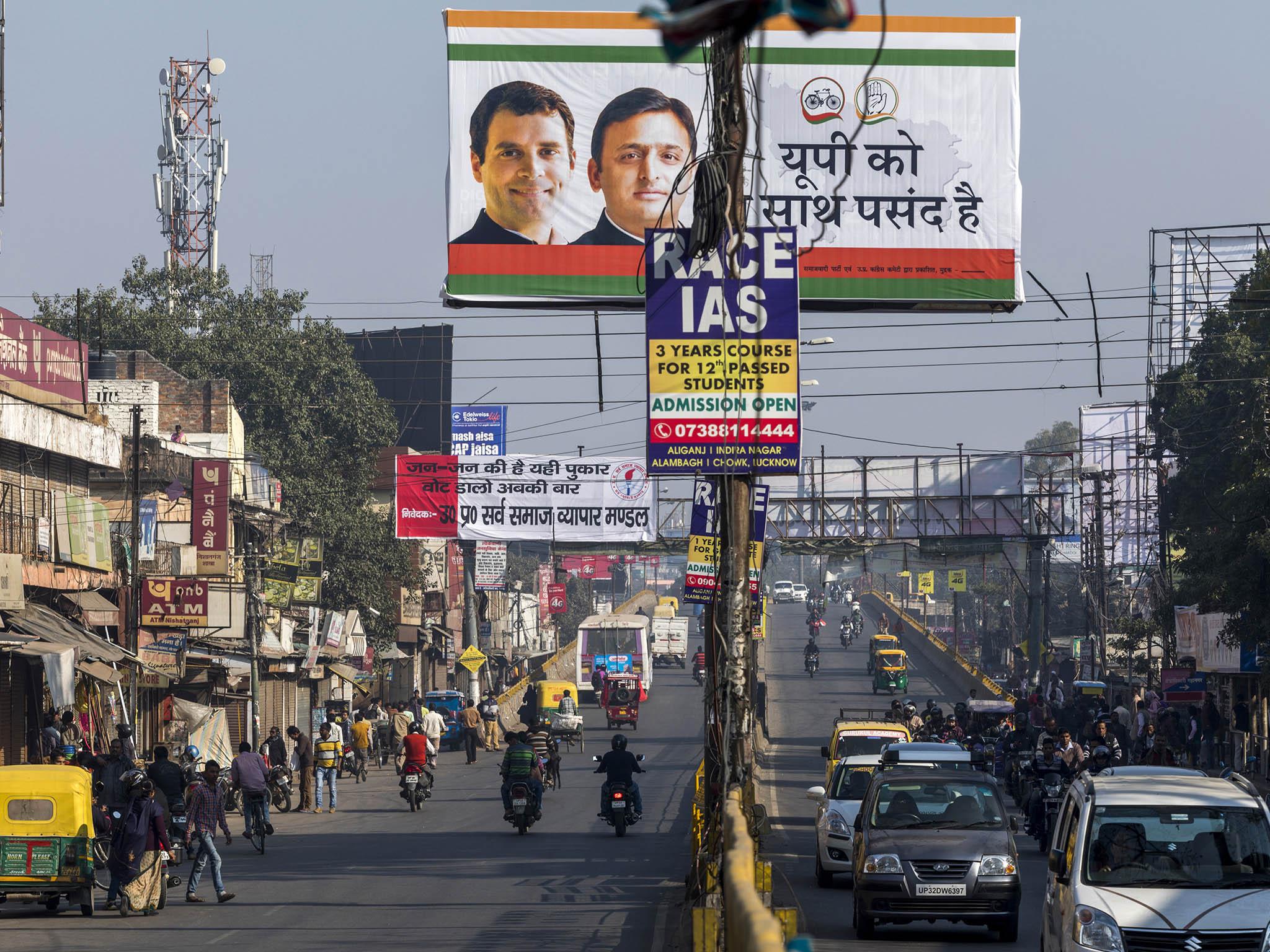 Posters calling on Muslim residents to "leave immediately" have resulted in a police investigation in a village in Uttar Pradesh, India.
Written in Hindi, the posters were found in more than two dozen locations in the town of Jianagla.
They warned of "dire consequences" if the estimated 200 Muslim residents in the village do not all leave by the end of the year.
Narendra Modi's Bharatiya Janata Party (BJP) have just secured a substantial victory in the Uttar Pradesh Assembly elections and the posters featured had the name of one of their MPs.
"With BJP in power in Uttar Pradesh, Hindus of the village would do what US president Trump was doing to Muslims in that country," the poster reportedly said, according to the Times of India.
The police have removed the majority of the posters and five men from the village have been hauled in for questioning.
World news in pictures
Show all 50
There are approximately 2,000 Hindus and 200 Muslims living in Jianagla. Indian media reported that neither group was happy about the incident.
Join our commenting forum
Join thought-provoking conversations, follow other Independent readers and see their replies