Indian artist creates crocodile pothole to encourage authorities to finally fix road
Baadal Nanjundaswamy said he was 'glad' his art was of 'some use' for a public cause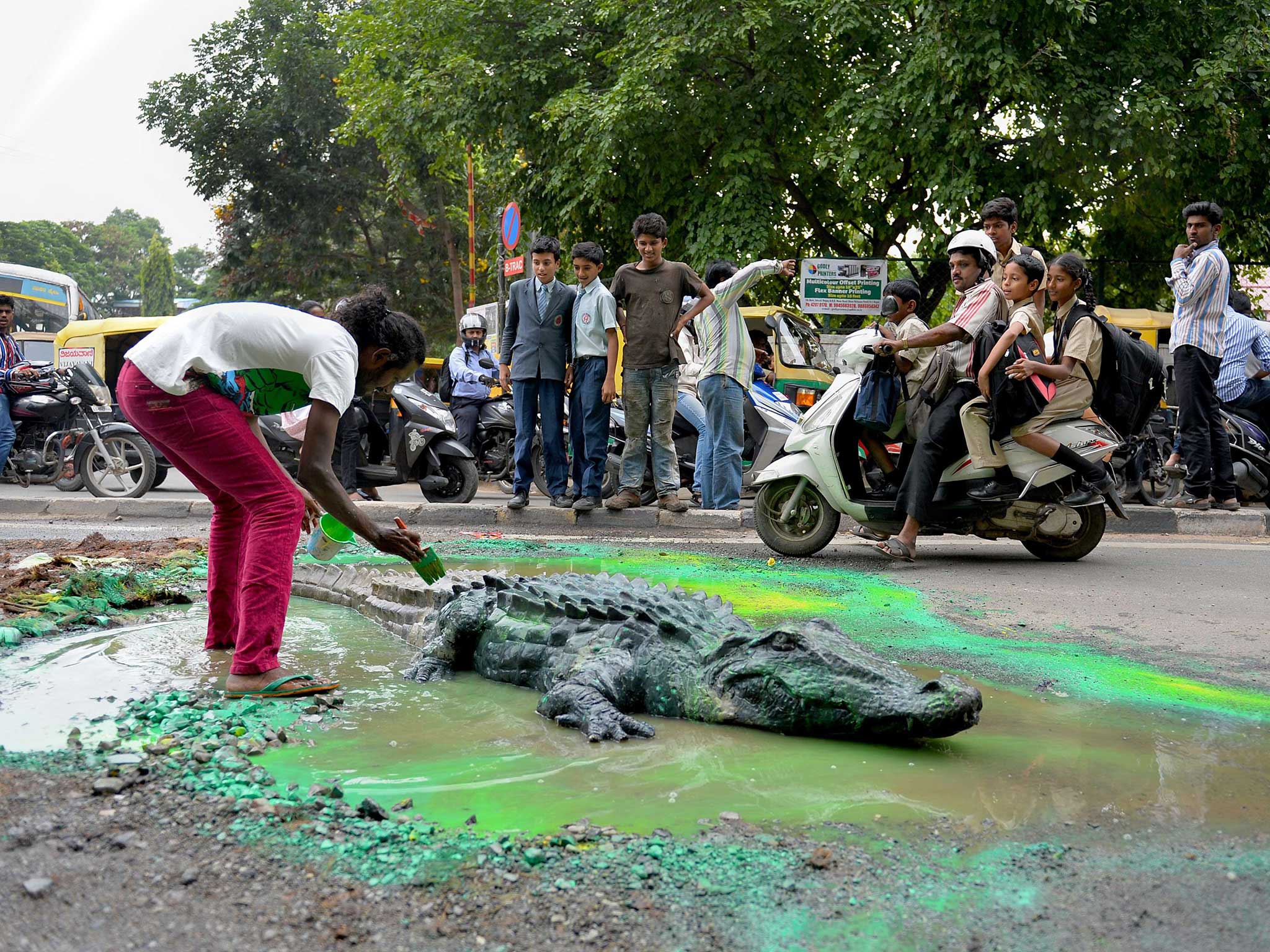 An Indian artist became so frustrated by officials' inertia towards the Bangalore's pothole problem he took matters into his own hands.
Visual artist Baadal Nanjundaswamy, 36, constructed a life-size crocodile in a 12ft pothole created by a burst drinking water pipe on one of the main road in the north of the busy city.
Although city authorities were intially slow to act, leaving the burst water pipe open for a month, the creation attracted hundreds of onlookers and eventually got the attention of repair workers.
"Everyone has the potential to express themselves in his or her own way," Mr Nanjundaswamy told the Indian Express. "I am hoping they will take some action now," he added.
The crocodile, created by Mr Nanjundaswamy for 6,000 rupees (approximately £94) and installed in less than half an hour thanks to the help of curious onlookers, was housed in the pothole which the artist then further decorated with green paint.
The stunt appears to have been a success: the BBC reported that only a day after the crocodile was installed a team of contractors appeared and finally mended the road.
"I am glad that my art was of some use in a public cause," Mr Nanjundaswamy commented.
Join our commenting forum
Join thought-provoking conversations, follow other Independent readers and see their replies