Indian child bride, 13, writes letter begging to stop marriage but father vows to continue
Duli Hembrom's father claimed it was difficult to marry off 'grown-up' girls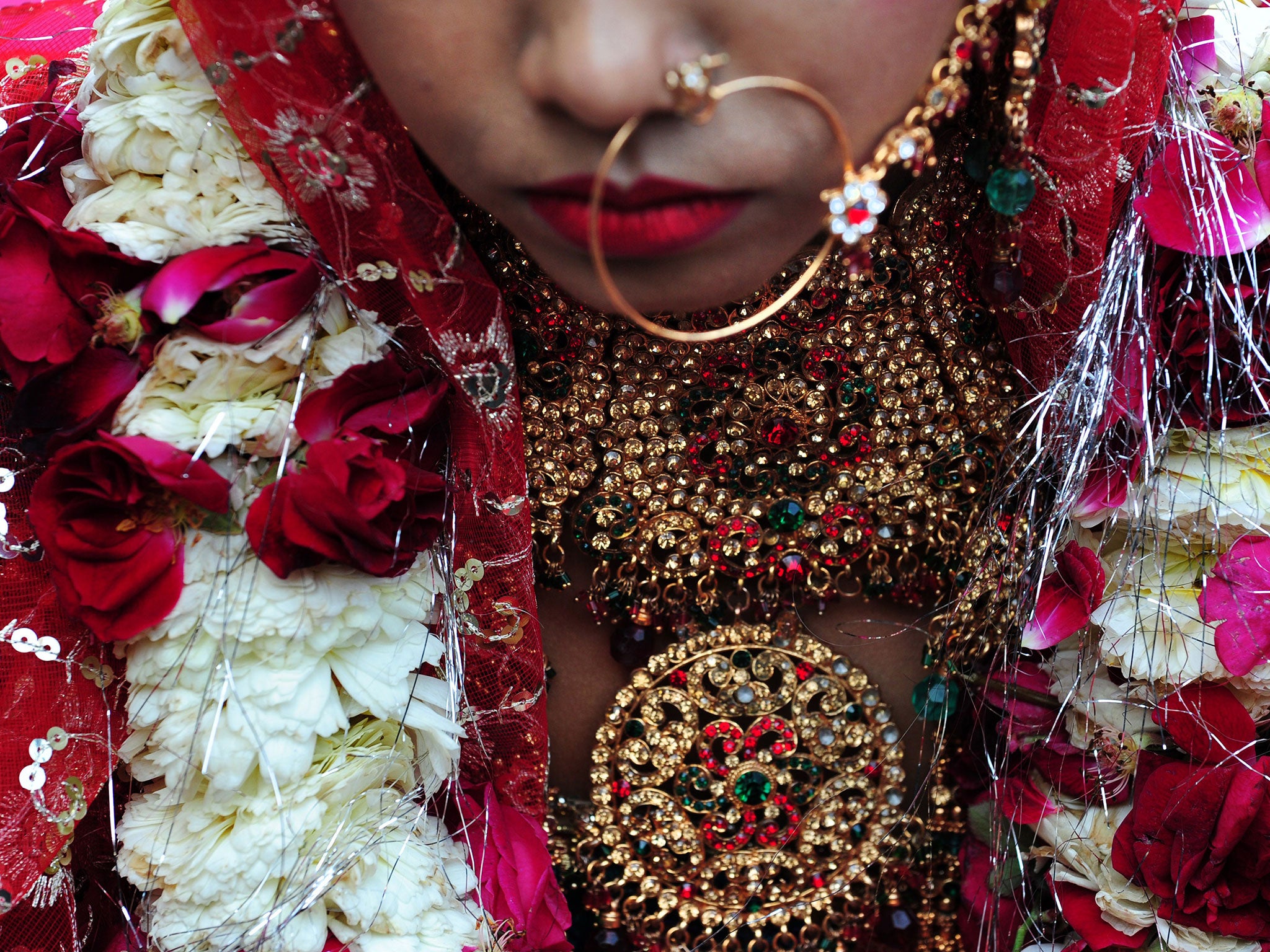 A 13-year-old girl in India has written a letter begging her headteacher to save her from becoming a child bride.
The pupil, named as Duli Hembrom by Indian media, reportedly failed to convince her parents against the match and turned to her school.
She said the wedding, set for tomorrow in Jamshedpur, could stop her completing her education at Milan Mithi Uchha Vidyalaya.
"I do not want to get married," the letter quoted in the India Times said, pleading with the headteacher to stop the marriage in any way possible.
"I took an oath at the time of admission that I will not get married before I turn 18. I do not wish to get married early," Duli wrote.
Her father, Lachhu Hembrom, told the Hindustan Times that the wedding would go ahead and child marriage was common in their society because it was "difficult to find a suitable match for a grown-up girl".
Jharkhand, the state in which Duli lives, is one of the worst for child marriage in India, with more than 40 per cent of women married or in a union by the age of 18, according to UN statistics.
Around 18 per cent of girls in the country are married by the age of 15 and 47 per cent by the time they are 18.
The United Nations Population Fund (UFNPA) said the practice is a human rights violation that remains widespread in developing countries where there is poverty and gender inequality.
"Child marriage threatens girls' lives and health, and it limits their future prospects," a spokesperson said.
"Girls pressed into child marriage often become pregnant while still adolescents, increasing the risk of complications in pregnancy or childbirth.
"These complications are a leading cause of death."
Although India has criminalised child marriage, few prosecutions have been successfully brought.
The most recent statistics show that only 11 people were convicted of perpetuating the offence in 2010.
Join our commenting forum
Join thought-provoking conversations, follow other Independent readers and see their replies