Indian court finds five men guilty of gang-raping Danish tourist in New Delhi
Victim faces three-hour sexual assault before being robbed and abandoned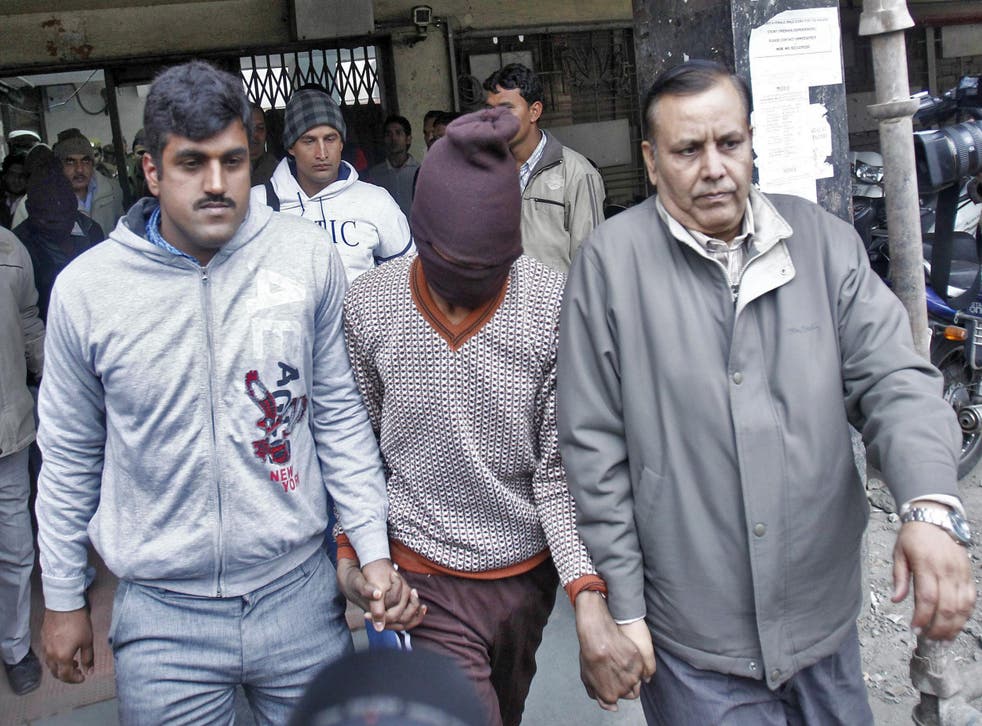 An Indian court has found five men guilty of gang-raping a Danish tourist at knifepoint in New Delhi.
The 52-year-old got lost on the way back to her hotel in January 2014, and stopped to ask a group of men for directions.
But the men she asked for help instead lured her to a secluded area, where she was raped over a three-hour period, robbed and abandoned.
India protests against sexual violence

Show all 20
Of the nine men who participated in the attack, five were found guilty in a New Delhi court. One suspect died before the trial concluded, while three others are being tried in a juvenile court.
Following the attack, the unnamed victim made her way back to the Amax Hotel, where the owner alerted the police.
The victim returned to Denmark after providing a statement to police, but flew back to India in July 2015 to record a statement in the presence of a judge and identify her attackers.
All five men pled not guilty, and their defence counsel has said he is still trying to reopen the trial on appeal, claiming his clients were framed by the government.
Modi Says India Is Shamed By Rape In Independence Day Speech
India's rape laws were toughened following a highly-publicised attack in 2012, when a New Delhi student was gang-raped, beaten and tortured on a moving bus. She later died of her injuries in hospital.
As the case made international headlines, Indian women took to the streets to protest the state's failure to provide adequate protection against sexual violence. The victim of the bus assault, Jyoti Singh, is now known across the nation as "Nirbhaya', or "fearless".
Legal reform soon followed, and gang rape now carries a minimum sentence of 20 years, with a maximum tariff of life imprisonment. The five men found guilty following the latest trial will be sentenced on 9 June.
However, despite the number of reported rapes doubling since 2012, conviction rates remain low.
In 2012, only one case out of 706 filed in New Delhi resulted in a conviction, and in following years only 0.7% of allegations of sexual crimes have even led to an investigation. A women's safety fund set up by the government in Nirbhaya's name remains largely unspent.
Nirbhaya's parents have since said in a statement: "Nothing in India has changed since December 16, 2012. All promises and statements made by our leaders and ministers have turned out to be shallow."
Join our new commenting forum
Join thought-provoking conversations, follow other Independent readers and see their replies