Indian policeman trying to show wife how criminals are hanged accidentally hangs himself
'The stool on which he was standing slipped and he started struggling for life,' says police spokesman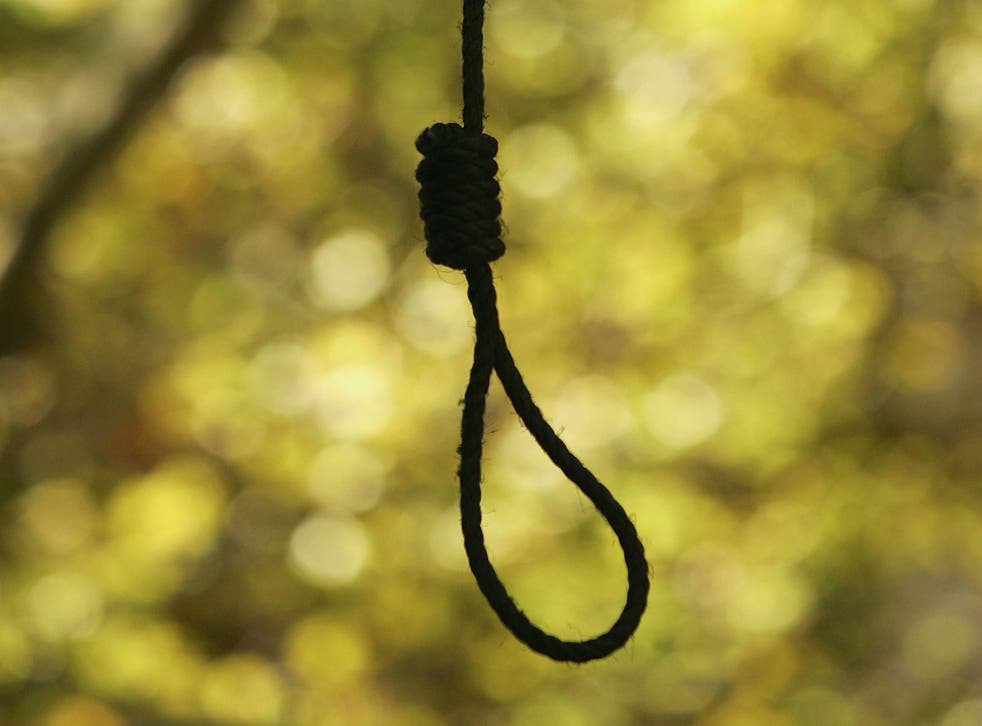 An Indian policeman is in critical condition after accidentally hanging himself as he tried to show his wife how criminals are hanged.
Govind Balaji Devde's wife asked him to set up a string clothes line in their living room, prompting the Mumbai officer's decision to stage the demonstration.
Using a sari and a clothes line, he stepped on to a stool to perform the display.
But after placing the noose around his neck, the stool beneath the police officer slipped and he began to hang.
His wife shouted for help but it was "some time" before neigbours could cut the noose and take him down, according to the Times of India.
Officer Govind, who serves in the Local Arms unit, was rushed to hospital where he is in a critical condition and is undergoing treatment
A police spokesman told reporters: "After coming home, his wife told him that due to incessant rains the washed clothes were not drying up.
"She asked him to tie a string inside the house in order to dry the clothes. After fixing a clothesline, Govind took a sari and began to prepare the noose."
Prince William and Kate Middleton's visit to India

Show all 32
The officer continued: "In order to demonstrate to his wife how a person is hanged, Govind put the noose around his neck.
"It was at that time the stool on which he was standing slipped and he started struggling for life. He remained in suspended position for some time."
A police investigation into the incident is ongoing.
Join our new commenting forum
Join thought-provoking conversations, follow other Independent readers and see their replies