Indian village mob beats Muslim man to death for 'smuggling cows'
It came weeks after another Muslim man was lynched over false rumours he ate beef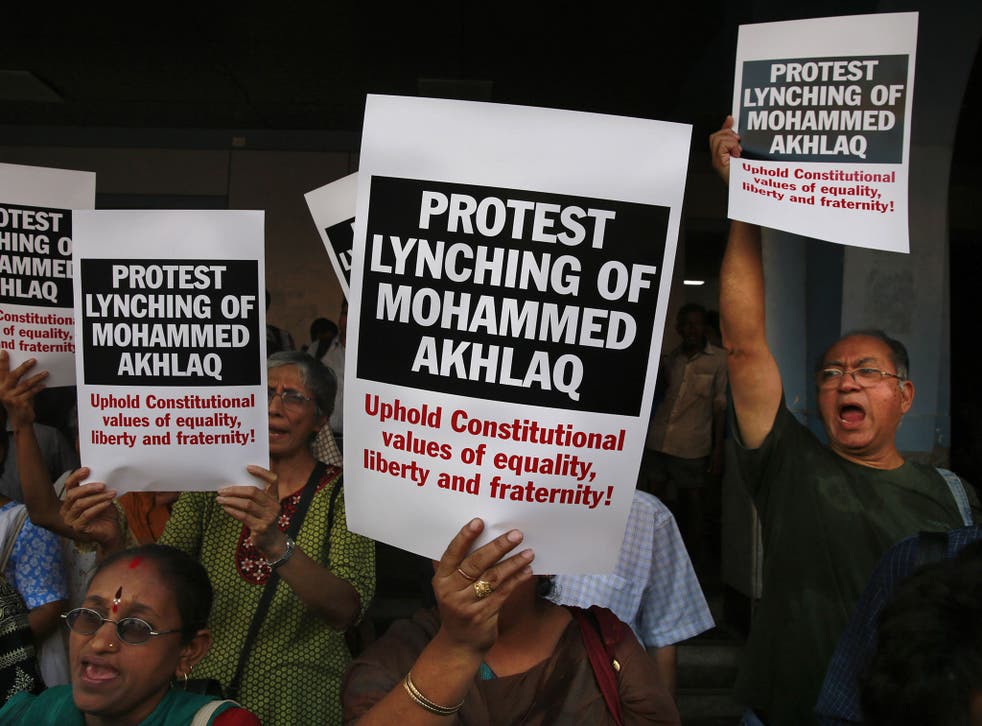 A man has been beaten to death by a mob in India for allegedly smuggling cows to be slaughtered for beef.
He was chased through forests in the Sirmaur district of Himachal Pradesh on Wednesday with four accomplices, who were badly beaten before being arrested by police for alleged animal cruelty.
A group of local Hindu men had stopped their lorry, carrying five cows and 10 bulls, and attacked the men inside with sticks.
The alleged smugglers threw some of the animals out of the truck and fled into a nearby forest, NDTV reported, triggering a hunt lasting several hours.
When they were eventually found, a 28-year-old man identified as Noman died of his injuries after being taken to Sarahan hospital, and a relative has filed a murder case.
Somya Sambhasivam, from Sarahan police, said officers were searching for the villagers responsible for the attack but had not made any arrests.
The four survivors for are being held for alleged cruelty toward the cows, causing injuries to them during transportation, she said.
Police were investigating whether the assailants belonged to a Hindu extremist group and the Press Trust of India said the victims were all Muslims from Uttar Pradesh state.
Another Muslim man was lynched there last month over false rumours his family had eaten beef for dinner.
The Prime Minister, Narendra Modi, said the murder was "unfortunate and undesirable" and urged Indians to fight poverty, not each other.
Cattle slaughter and sale of beef are banned in Himachal Pradesh, where the Hindu majority revere cows as sacred animals.
Several states governed by the Hindu Indian People's Party (BJB) have enforced and enhanced long-dormant laws imposing such prohibitions in recent months, as right-wing groups push for a nationwide ban.
Additional reporting by AP
Join our new commenting forum
Join thought-provoking conversations, follow other Independent readers and see their replies