Indian woman jumps off moving train to flee rape
The woman's leap came in the aftermath of the fatal attack on the medical student and a male friend in Delhi last month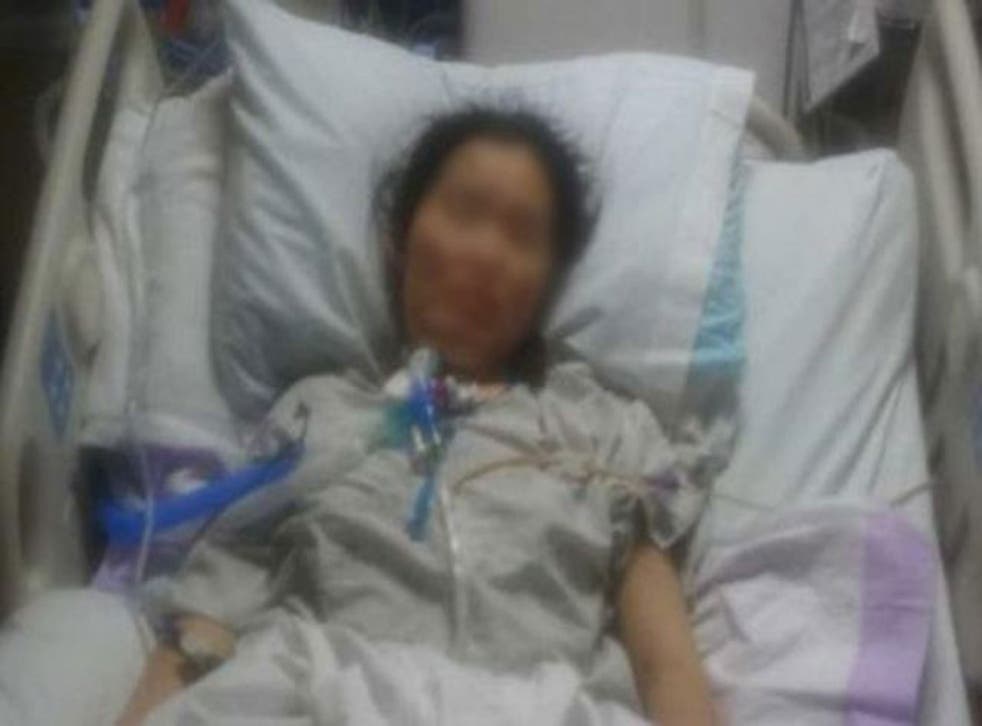 A young woman is in a critical condition in hospital after she flung herself from a moving train to escape a sexual assault, the latest in a series of incidents that have highlighted the vulnerability of women in India.
As the authorities prepare for the latest court hearing over the rape and killing of a 23-year-old medical student, details emerged from the state of Bihar about the woman who jumped from her carriage after allegedly being molested by a paramilitary soldier.
"Her condition continues to be critical. A team of doctors is treating her. She has suffered injuries in her head and legs," a police official told the IANS news agency.
The incident happened as the 25-year-old woman from Darjeeling was travelling on a train to Delhi on Thursday evening when the man tried to molest her after she visited the lavatory. After fighting him off, she then leapt from the Brahmaputra Mail train as it passed through the state of Bihar. The woman, who has two children, is being treated in a hospital in the city of Patna. A member of the Assam Rifles paramilitary force has been detained and charged.
The woman's leap came in the aftermath of the fatal attack on the medical student and a male friend in Delhi last month. The attack on the young woman, originally from Uttar Pradesh, has resulted in much debate about why attacks on woman appear to be so common and what steps can be taken to prevent them.
On Thursday, five men detained after the attack were charged with gang rape and murder, offences that could carry the death penalty. A sixth male allegedly involved in the attack has at this stage been judged to be a juvenile and is scheduled to be dealt with by a juvenile court, despite demands from the young woman's family that he too should face the hangman. The five men are due to be brought before a specially-established fast-track court today.
India's most senior law enforcement official said the country needed to crack down on crimes against women with "an iron hand". Speaking at a conference of state officials from across India called in the aftermath of the rape and murder, the Home Minister Sushilkumar Shinde said India needed to find better ways to protect women.
"This needs to be curbed by an iron hand," he said, according to the Associated Press. He said many rape cases were bogged down in India's overburdened court system for years. "We need a reappraisal of the entire system."
Meanwhile, the leader of a right-wing Hindu fundamentalist group sparked outcry by suggesting that rapes were somehow linked to Western influences. Mohan Bhagwat, head of the Rashtriya Swayamsevak Sangh, which has close links with India's main opposition party, said attacks on women did not take place in rural areas. His comments were promptly condemned by activists.
Join our new commenting forum
Join thought-provoking conversations, follow other Independent readers and see their replies