Indian women post selfies after midnight in support of stalking victim blamed by politician for attack
Women are sharing pictures of themselves with the hashtag "Aint No Cinderella" after party official said woman chased in her car late at night should not have stayed out so late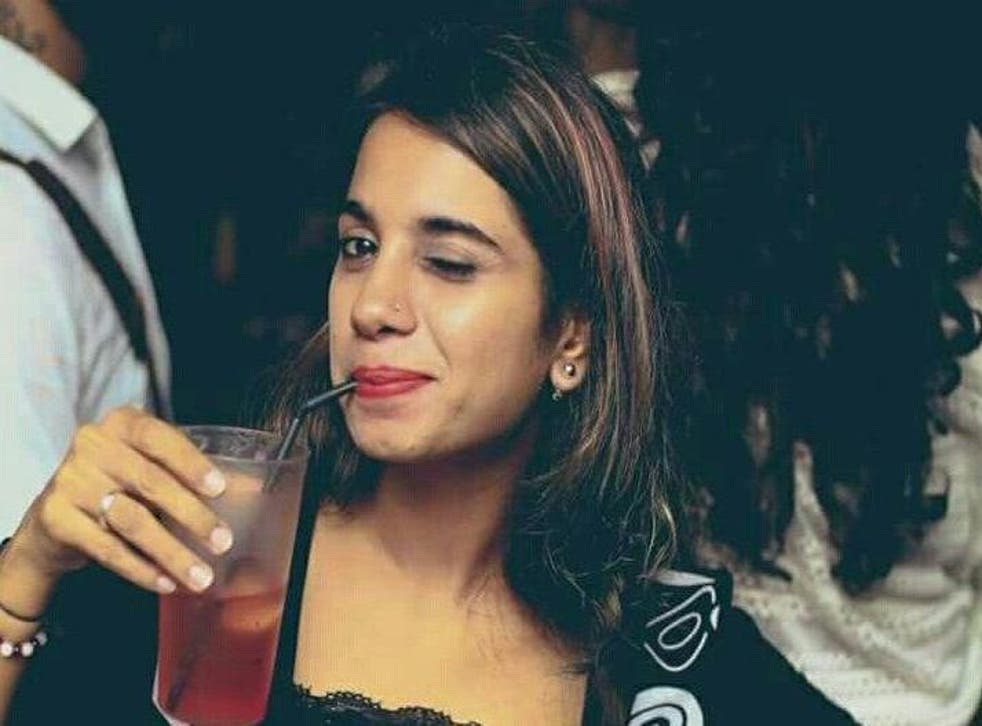 Women across Indian are sharing photos of themselves out after midnight with the hashtag "Aint No Cinderella" after a male politician questioned why a victim of stalking was "out so late".
Varnika Kundu said two men followed her car and attempted to kidnap her while she was driving home in Chandigarh after midnight on Saturday.
Recounting details of the incident in a widely shared Facebook post, she said the two stalkers chased her in their vehicle before blocking her car and approaching it on foot and banging on the window and trying to enter.
She said: "They seemed to really be enjoying harassing a lone girl in the middle of the night, judging by how often their car swerved, just enough to scare me that it might hit me."
Ms Kundu said at one point the SUV stayed alongside her car on a straight road for around five to six kilometres attempting to "bully" her into stopping every 10-15 seconds.
"I was in a full-blown panic attack by now because they would keep trying to corner me, and I'd somehow manoeuvre my way out and keep moving," she continued. "My hands shaking, my back spasming from fear, half in tears, half bewildered, because I didn't know if I'd make it home tonight."
She said she felt lucky she was "not lying raped and murdered in a ditch somewhere".
Ramveer Bhatti, the area vice president of the Bharatiya Janata party (BJP), has now said the incident would not have taken place if she had not been out so late.
World news in pictures

Show all 50
He said: "The girl should not have gone out at 12 in the night. Why was she driving so late in the night? The atmosphere is not right. We need to take care of ourselves."
Speaking to The Times of India, he added: "Parents must take care of their children. They shouldn't allow them to roam at night. Children should come home on time, why stay out at night?"
It is not clear how old Ms Kundu is but she must be over 18 to be able to drive in the country.
The remarks have prompted women across India to show their defiance by posting photos of themselves out at night.
"We ain't damsels in distress. We are independent and we don't need you to curb our freedom," said one critic on Twitter.
Responding to the vice-president's remarks, Ms Kundu said they were part of a "well-established tactic" to intimidate her into retreating from pursuing justice.
She told NDTV: "I'm supposed to be wondering about what this is going to do to my image and my life. But what would those guys have done to my life if they had caught me?
"What I do and where I go and at what time I do it is my business."
Critics have accused the politician of victim blaming – the phenomenon of holding the victim of a crime responsible for the wrongdoing which they were subject to.
Sexual violence is a massive problem in India. Several appalling cases of rape and assault of women in India have brought fresh focus on the issue in recent years.
In June, a 25-year-old woman was reportedly gang-raped in a moving car by three men in south Delhi, resulting in all of her assailants being arrested.
In 2012, a female student died after being brutally gang-raped on a bus in Delhi. This prompted the first nationwide protests about violence against women and the failure of authorities to protect them.
Around 80 per cent of Indian women have been harassed by men in public places - known as "Eve teasing" - which includes lewd comments, catcalling, and being followed by strangers.
Almost 40,000 rapes occur in the south Asian country every year, but it is thought that the number of rapes that are unreported is much higher.
Authorities in India are seeking to address the problem and last month an all-female police force was established in the city of Jaipur. The force now patrol the streets in the conservative north-west Indian city on foot and by moped to protect women and let them know help is available if they need it.
Join our new commenting forum
Join thought-provoking conversations, follow other Independent readers and see their replies