Indonesia death row convicts Andrew Chan and Myuran Sukumaran lose last-ditch appeal despite mercy plea from Australia
The Australian drug convict is facing execution by firing squad following President Widodo's refusal of clemency
Loulla-Mae Eleftheriou-Smith
Monday 06 April 2015 08:42 Comments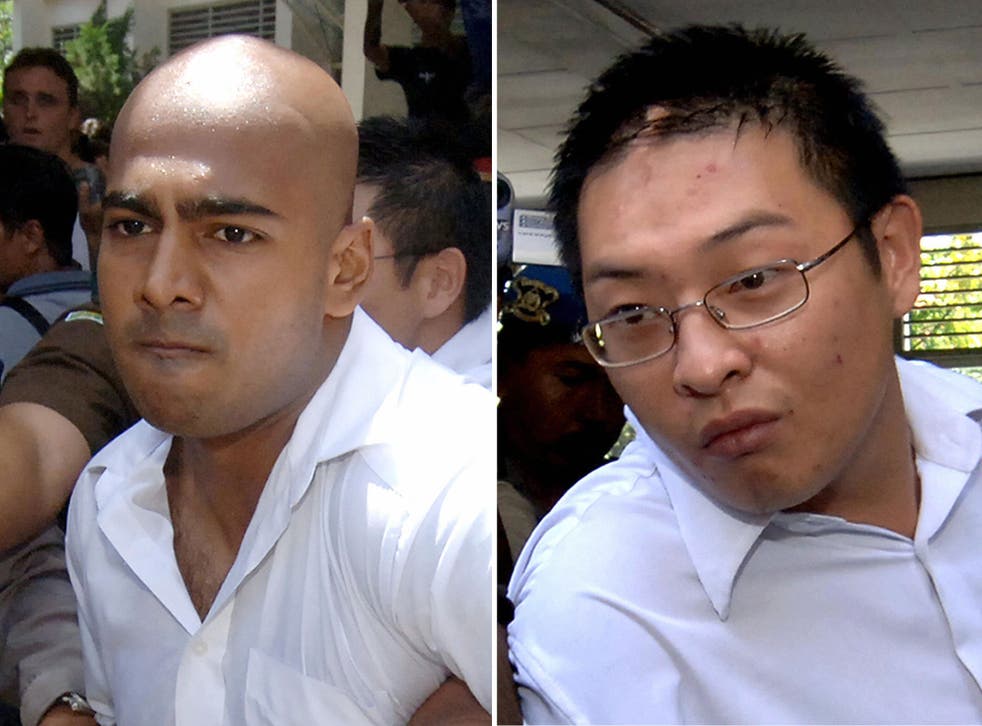 Two Australian drug convicts on death-row in Indonesia, known as the leaders of the 'Bali nine', had their last-ditch legal challenge against his sentence rejected on Monday, despite a plea for clemency from Australia.
Andrew Chan and Myuran Sukumaran are facing execution by firing squad, had challenged the Indonesian court's decision not to hear an appeal against President Joko Widodo's refusal of clemency.
The other prisoners are from France, Brazil, the Philippines, Ghana, Nigeria and Indonesia, and President Widodo denied clemency to all the convicts despite repeated pleas from Australia, Brazil and France.
Chan and Sakumaran had in February attempted to challenge the President's rejection for clemency, with their lawyers arguing that by issuing a blanket rejection, the President did not give due consideration to each case.
But the administrative court in Jakarta originally dismissed their case on the grounds that it did not have the legal authority to assess it.
A spokesperson for the Attorney General said that the rejection of Chan's challenge means that he has exhausted all means of legal recourse.
But Chan and Sukumaran's lawyer said they would take the case to the constitutional court: "They have the right to live, and the state attorney knows that [the law] allows them to defend their lives," Leonard Arpan told reporters.
"Where there is life there is hope," said Mercy Campaign on its Facebook page. The group is collecting signatures to petition President Widodo. "We will continue to respectfully ask the President to change his mind."
The attorney general is awaiting the outcome of legal appeals by three remaining death row inmates before setting a date for executions. His office's spokesman has previously said the intention is for all the executions to be carried out together, but they could be conducted in batches.
Additional reporting by Reuters
Register for free to continue reading
Registration is a free and easy way to support our truly independent journalism
By registering, you will also enjoy limited access to Premium articles, exclusive newsletters, commenting, and virtual events with our leading journalists
Already have an account? sign in
Join our new commenting forum
Join thought-provoking conversations, follow other Independent readers and see their replies