Indonesia urged to end 'two-finger virginity tests' for women applying to join the military
Human Rights Watch say painful and distressing tests are form of gender-based violence and violate international human rights law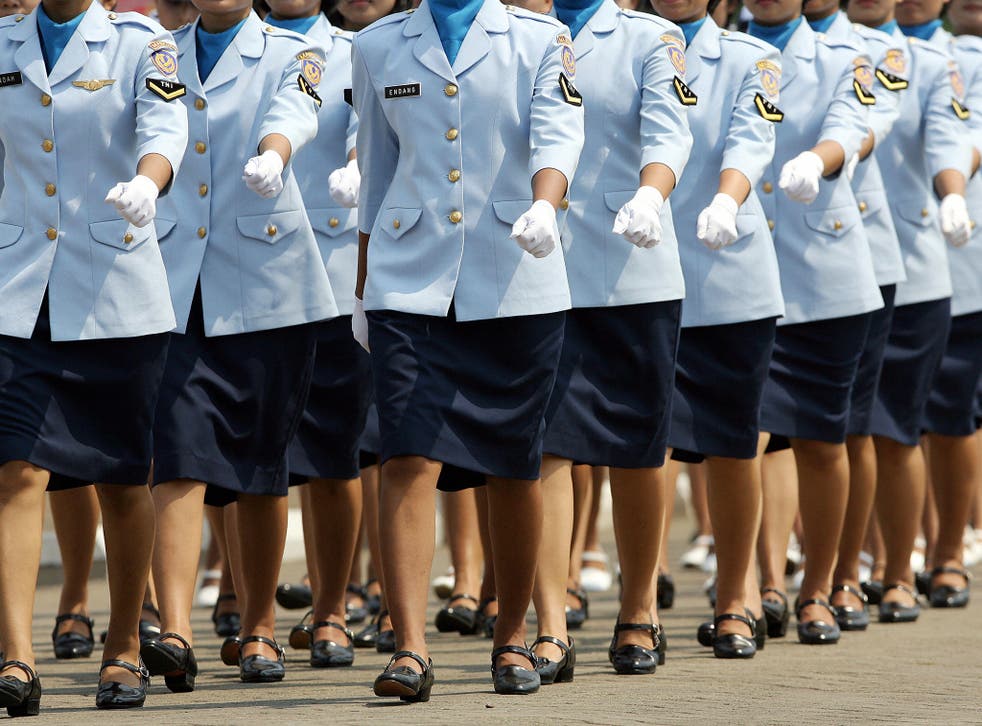 Indonesia has been urged to ban painful "two-finger" virginity tests conducted on women who apply to join the military.
The "discredited and degrading" exam is given early in the recruitment process to determine if the woman's hymen is still intact, according to Human Rights Watch (HRW).
The organisation condemned the test as a form of gender-based violence and called on the military to end the widely discredited practice immediately, which it says violates the prohibition of cruel, inhuman, and degrading treatment under international human rights law.
HRW quoted a doctor at a military hospital in Jakarta as saying the tests are routine in military hospitals across the country and are usually conducted by female physicians. However, one woman recalled the test being performed by a man.
Recruits are reportedly told the examinations are imperative in order for the women to preserve "the dignity and the honor of the nation". Two military wives said doctors insisted the tests were crucial for keeping military families stable, as husbands are often travelling and away from home.
HRW's demand came as international military physicians attended a conference in Bali.
The group published an extensive report on virginity testing among female police recruits in November that included testimony from applicants and officers from six Indonesian cities. They described the test as distressing and uncomfortable, with one applicant saying: "They inserted two fingers. It really hurt. My friend even fainted because ... it really hurt, really hurt."
Nisha Varia, HRW women's rights advocacy director, said: "The Indonesian armed forces should recognise that harmful and humiliating 'virginity tests' on women recruits does nothing to strengthen national security.
"President Joko Widodo should set the military straight and immediately abolish the requirement and prevent all military hospitals from administering it."
Join our new commenting forum
Join thought-provoking conversations, follow other Independent readers and see their replies