Islamic State: The Maldives - a recruiting paradise for jihadists
Former president says islands are fertile ground for extremists, with government's tacit support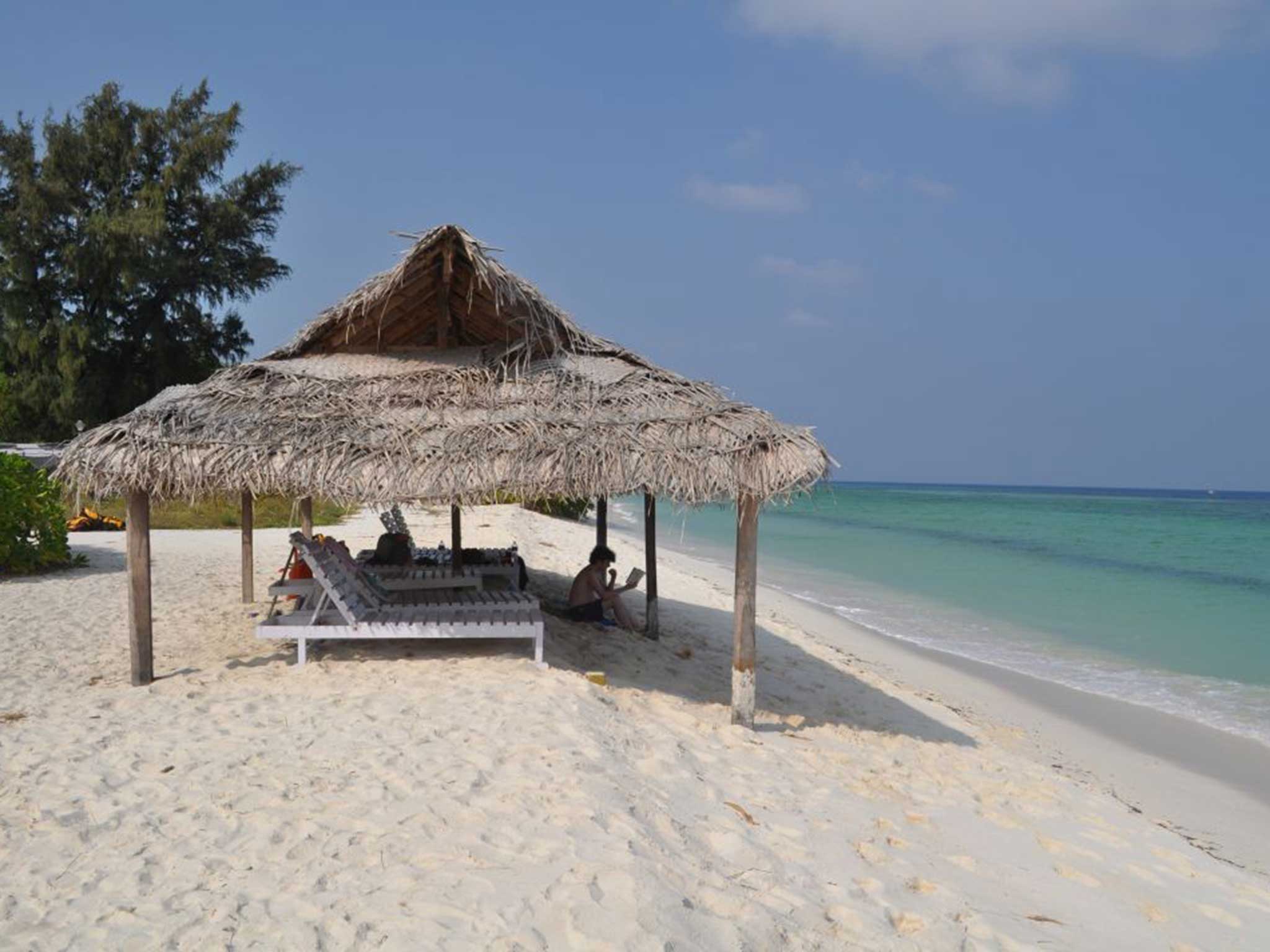 It is the most iconic archipelago in the world: famous for its sandy beaches, crystal-clear waters and, as they write in tourist brochures, as close as you can get to "paradise".
But the tiny island chain of the Maldives, with its population of just 345,000, is becoming famous for something rather less attractive: as a fertile recruiting ground for Islamic State (IS) jihadists.
In an interview with The Independent on Sunday today the islands' former President Mohamed Nasheed warns that up to 200 Maldivians are currently fighting for IS in Iraq and Syria.
At least four are known to have been killed in fighting in the past six months, while last week in the islands' capital, Malé, there was a pro-IS rally featuring banners that called for the introduction of shariah law.
A prominent investigative journalist, Ahmed Rilwan Abdulla, has been missing for more than six months after being abducted outside his home at knifepoint, while Mr Nasheed, leader of the secular opposition MDC party, has also received death threats.
One message showed his face superimposed on a picture of the American journalist James Foley along with the explicit threat: "you'll be next".
The situation in the islands is causing concern not just internally but among foreign intelligence agencies as well. A recent US State Department terrorism report said that links had now been made "between Maldivians and violent extremists throughout the world".
During a visit to London Mr Nasheed warned the situation was deteriorating and claimed there were links between jihadist groups and both the country's military and the police force.
"Radical Islam is getting very, very strong in the Maldives," he said. "Their strength in the military and in the police is very significant. They have people in strategic positions within both.
"Of the 200 people who have gone to jihad, the vast majority are ex-military.
"What's happening is they are taking people in for training and they will go away [to fight abroad]. They are using the Maldives military to train their people."
Mr Nasheed said that society had become much more conservative because of the influx of Saudi money – paying for Wahhabi imams and mosques, and spreading a deeply conservative view of Islam at odds with the islands' traditions.
In pictures: The rise of Isis
Show all 74
He expressed concern that the government of President Abdullah Yameen, was too weak to counter the threat and might tacitly encourage it: "President Yameen feels he can deal with the Islamist threat later but first he wants to consolidate power.
"He has the Islamists with him and he can't do away with them. He would deny that but I don't see the government taking any measures against the Isis flag being displayed on the streets and all the indoctrination going on. They have allowed the military to grow beards.
"They are very short-sighted. Their thinking is that Islam has a lot of support and you can whip up more [political] support with religion."
Mr Nasheed added that most people were afraid to stand up to what he believes is a growing threat.
"Most people don't want to talk about it. They are afraid to talk about it because the minute you mention Isis you get death threats.
"The moment you print this I will get four of five death threats. Isis don't want me to be saying this. Of course they don't."
Mr Nasheed said that there was no direct threat to the one million-plus tourists who visit the Maldives each year, as it was not in the interests of extremists to draw attention to such a fertile recruiting ground. But he warned that the government was unstable and could be susceptible to challenge."
He added: "They don't want to hit the tourism industry because they are getting such good 'milk' out of it. They are able to launder their money through it. They are able to recruit people. The government wants the money out of tourism. Everybody wants the money out of that. How the tourists behave on their uninhabited islands is nothing to do with us apparently.
"They are not worried about the hypocrisy of it. Not all worried – they think it's very clever, and it is. They have two tracks going. You have your money on one track and then you have religion on another track. They think that they have found an excellent model."
But Mr Nasheed worries that the current position is unsustainable. "If you look at how Mosul fell – the top brass ran away because Isis had already infiltrated the rank and file," he said.
"I have a feeling that our police and military are already taken. Eventually the Islamists will create havoc in the Maldives. I have no doubt about it."
Join our commenting forum
Join thought-provoking conversations, follow other Independent readers and see their replies