Islamist militant group's kill-list targets nine UK-based writers
Bangladesh-based extremists Ansarullah Bangla Team threaten to kill 20 secular bloggers and activists across the world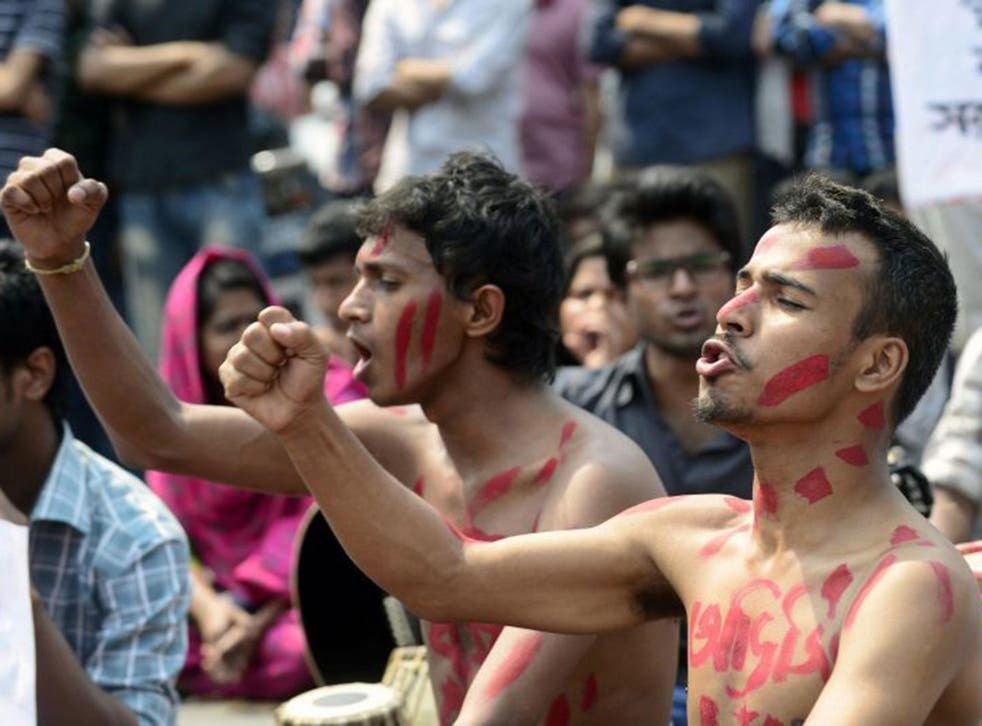 Nine UK based bloggers have been named on a 'kill list' issued by a Bangladeshi Islamist militant group.
A list of 20 secular bloggers, writers and activists around the world was published by the Ansarullah Bangla Team (ABT) group with a warning that they will be killed if they continue to publish.
The targets include nine bloggers from the UK, seven in Germany, two in the USA, one in Canada and one in Sweden, according to the Guardian.
The group have been blamed for a series of murders of secular campaigners in Bangladesh over the past 18 months and their acting leader, a British IT worker called Touhidur Rahman, was arrested in August in connection with the death of Avijit Roy in February.
Mr Roy, a Bangladeshi-American writer on secularism and humanism, was hacked to death in an alley while visiting Bangladesh's capital, Dhaka. His wife, Rafida Ahmed Banna, who is one of those named on the list, was badly injured.
His death, along with the murders of other noted secular bloggers Washiqur Rahman and Niloy Chatterjee, prompted outrage around the world.
But it is the first time the group has suggested targeting secular bloggers who live outside Bangladesh.
The Guardian reported that the UK-based bloggers on the list have approached police and that authorities have warned them to take precautions to minimise risk of attack.
But several individuals on the list are refusing to back down and will continue writing.
Ananya Azas, one of the bloggers on the list, told the Guardian: "Our weapon is [the] pen, and we can use it without hurting anybody. We just want to make people conscious about their rights. So that nobody can use them to fulfill bad intentions."
ABT, which was banned by Bangladeshi authorities in May, is believed to be affiliated to the Ansar ul-Islam- a regional wing of Al-Qaida.
Register for free to continue reading
Registration is a free and easy way to support our truly independent journalism
By registering, you will also enjoy limited access to Premium articles, exclusive newsletters, commenting, and virtual events with our leading journalists
Already have an account? sign in
Register for free to continue reading
Registration is a free and easy way to support our truly independent journalism
By registering, you will also enjoy limited access to Premium articles, exclusive newsletters, commenting, and virtual events with our leading journalists
Already have an account? sign in
Join our new commenting forum
Join thought-provoking conversations, follow other Independent readers and see their replies