First case of cancer linked to Fukushima nuclear disaster confirmed by Japan
The labour ministry said the worker was involved in clean-up operations after the meltdown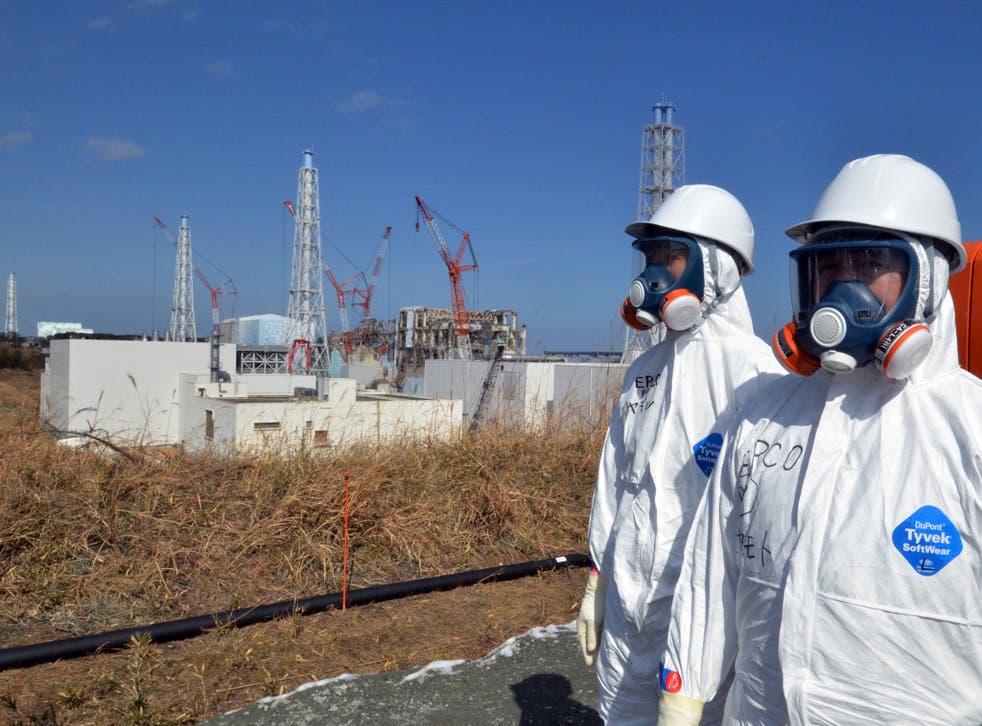 Japan has confirmed the first case of cancer linked to the Fukushima nuclear reactor leak, more than four years after the disaster.
A former employee at the facility, which was damaged in the magnitude nine earthquake that devastated parts of the country in March 2011, has been diagnosed with radiation-linked leukaemia.
Japan's labour ministry released a statement saying the man was in his 30s and is being awarded compensation, according to a translation by NHK World.
Radioactive water at Fukushima
/p>
The Tokyo Electric Power Company, which operates the Fukushima I Nuclear Power Plant, said more than 44,000 people have worked to decommission the facility.
It was hit by the earthquake and huge tsunami that caused damage leading to a series of meltdowns and the release of radioactive materials in the largest nuclear disaster since Chernobyl.
The accident was classed at the highest level on the International Nuclear and Radiological Event Scale but no deaths were immediately linked to radiation exposure.
Thousands of local people fled their homes when exclusion zones were set up by the government in the aftermath of the disaster, although local authorities did not order evacuations in some areas for several weeks.
In pictures: After the tsunami and earthquake, Fukushima remains in ruins

Show all 14
A report completed by the World Health Organisation (WHO) in 2013 found that for the "general population" inside Japan and beyond, risks from radiation were low and "no observable increases in cancer rates" were anticipated.
The risk of leukaemia was expected to increase by seven per cent for children in the most contaminated locations and a third of emergency workers who went inside the plant were forecast to be at a heightened risk of developing cancer.
Dr Maria Neira, WHO Director for Public Health and Environment, said at the time: "A breakdown of data, based on age, gender and proximity to the nuclear plant, does show a higher cancer risk for those located in the most contaminated parts."
Join our new commenting forum
Join thought-provoking conversations, follow other Independent readers and see their replies