Japan's Prime Minister Shinzo Abe apologises for sexist taunts as he pushes for 'womenomics'
A member of Shinzo Abe's LDP party yelled 'Why don't you get married?' to Ayaka Shiomura as she made an address at the Tokyo Metropolitan Assembly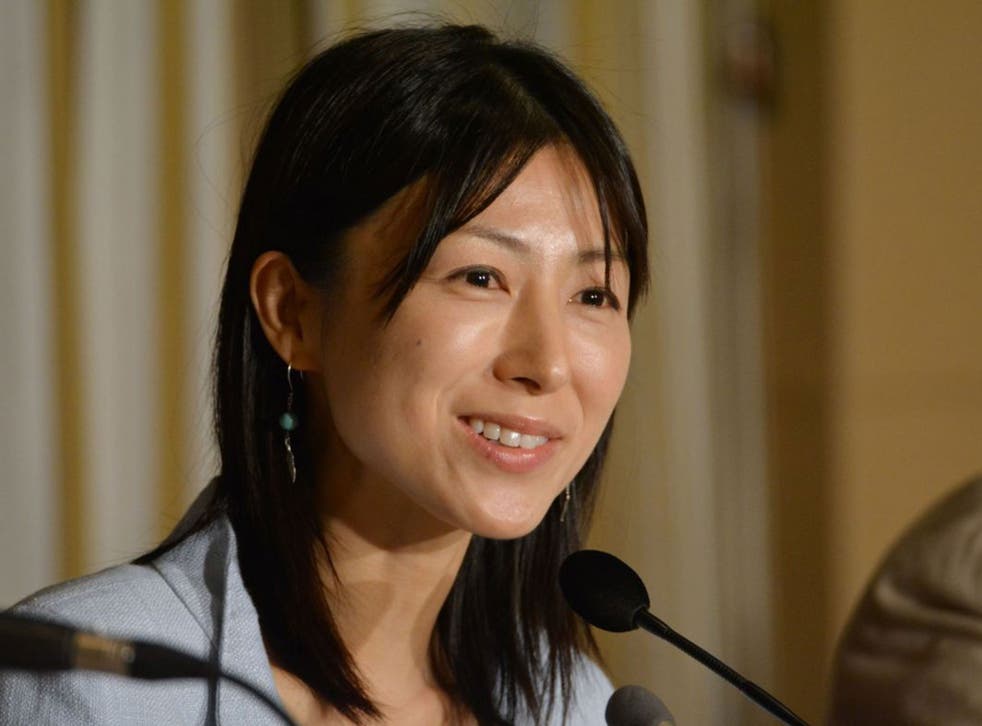 Japan's prime minister Shinzo Abe has apologised a week after a member of his LDP party yelled sexist comments at a fellow politician as she was giving her first speech during a debate at the Tokyo Metropolitan Assembly.
LDP's Akihiro Suzuki had initially denied the claims that he had taken part in the heckling, but after a few days the party member apologised publicly to Your Party's Ayaka Shiomura for shouting "Why don't you get married?" during her political address. The sexist heckling was caught on tape, with other unclaimed taunts including "Can't you even bear a child?" Shiomura believes there were many more hecklers in the room, and that their responses to her speech reflect the assembly's general attitude towards her gender.
"I must admit that it's a very difficult environment for women to work," she told reporters in Tokyo on Tuesday. "Everything is run by the male standard, and naturally, that's the kind of environment that caused the problem."
The prime minister directed his apology about the incident to the male leader of Your Party, Keiichiro Asao, after a parliamentary sitting. Abe did not mention the sexism, but apologised for "the inconvenience" at the Tokyo assembly. Shiomura herself heard about the apology later when she was questioned by journalists, and expressed an interest in hearing the prime minister's opinion from the horse's mouth.
Abe apologised to Asao just hours after he posted a blog detailing his mission to remedy gender inequality in the Japanese workforce. Japan stands out amongst the wealthier nations for the extremely low number of women in managing roles, with Japanese women accounting for just 1.1 per cent of executives, compared to 12.6 per cent in the UK, for example. In addition, across all levels of employment, women earn on average 30 per cent less than their male counterparts (in Britain this figure is around 15.7 per cent). "Womenomics", a term borrowed from a report on Japan's economy delivered by Goldman Sachs in 1999, is a major component of Shinzo Abe's reform strategy. It involves harnessing what Abe describes as "Japan's most underutilised resource: Japanese women." The prime minister hopes to increase the number of high-ranking female government employees to 30 per cent by the 2020 Tokyo Olympics.
One of the key ways in which the prime minister hopes to nurture "womenomics" is through enabling mothers to transition into the work force more easily. Shiomura received the sexist abuse at a point in her speech when she urged increased public support for women during pregnancy. "I had prepared myself for some heckling, but the kinds of comments that were directed at me were so surprising; a very traditional old-fashioned way of thinking that I didn't expect to hear in this modern age," she told reporters afterwards. Seeking redress for the incident through the official routes, Shiomura felt all doors were barred to her. During a press conference, she called on the other hecklers to volunteer their names, in the hope that this episode will serve to improve the position of women within the Tokyo assembly. "I believe the assembly could successfully implement policies by increasing the number of female lawmakers and listening to their voices," she said.
The Japanese culture has been named as the most masculine in the world, scoring 95 on the Masculinity Index, a scale which runs to a maximum of 120. In comparison, Britain has a score of 66, and Sweden, the lowest-ranking country assessed, scores just 5 on this measure of societal masculinity. Although the social media uproar in Japan in response to the comments directed at Shiomura shows an increasing awareness of Japan's issue with gender equality, it will not be easily remedied. Akihiro Suzuki, the only heckler who has so far come forward, added to his official apology by saying that he "really hoped she could marry soon, bearing in mind this ongoing trend where women are delaying marriage and having fewer children."
Register for free to continue reading
Registration is a free and easy way to support our truly independent journalism
By registering, you will also enjoy limited access to Premium articles, exclusive newsletters, commenting, and virtual events with our leading journalists
Already have an account? sign in
Register for free to continue reading
Registration is a free and easy way to support our truly independent journalism
By registering, you will also enjoy limited access to Premium articles, exclusive newsletters, commenting, and virtual events with our leading journalists
Already have an account? sign in
Join our new commenting forum
Join thought-provoking conversations, follow other Independent readers and see their replies