Japan's sex problem might be due to the gig economy
New collection of essays suggests irregular employment might be contributing to the declining population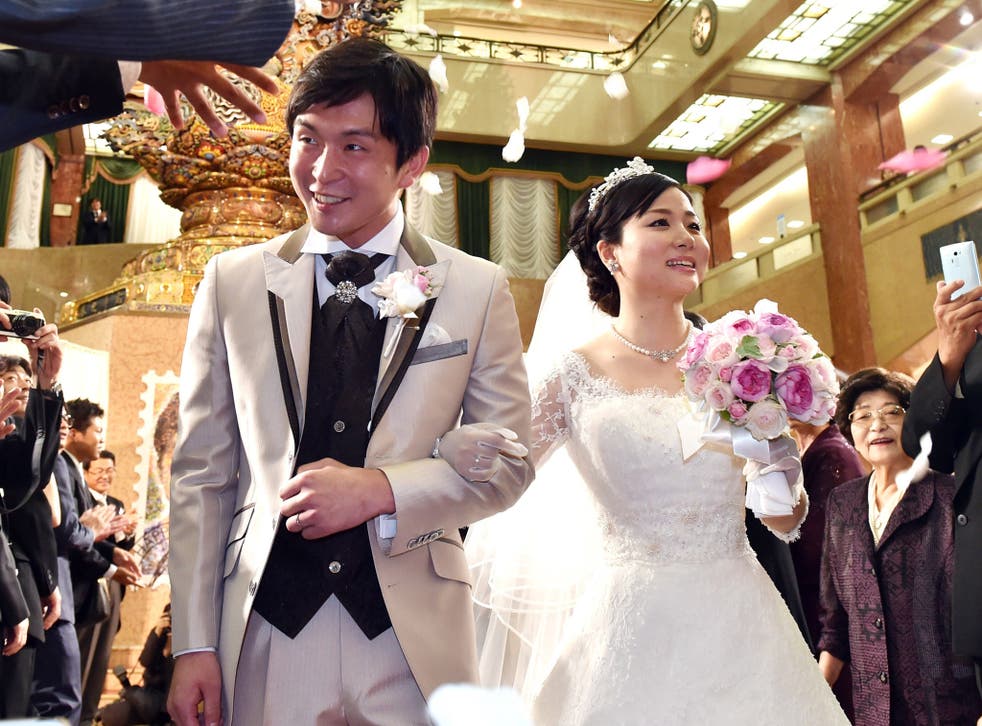 The drastic decline in birth rates in Japan could have its roots in the rise of the gig economy, researchers believe.
Experts say economic insecurity may be to blame for Japan recording fewer than one million births last year - the first time in more than a century - while its population declined by 300,000.
The trend is nothing new in a country that has suffered years of demographic decline.
A falling birth rate is a concern for most rich nations but many, such as Germany, have been able to halt population decline by compensating with rising immigration.
Many reasons have been suggested for the decline, from Japan's restrictive immigration policies to its attitudes to female equality in the workplace, but a new collection of essays suggests a different answer.
Anne Allison, a professor of cultural anthropology at Duke University in North Carolina, said the reason could be that men are finding it harder to find well paying jobs which enable them to support a family.
Prof Allison, who edited Japan: The Precarious Future, told The Atlantic: "The gender stuff is pretty consistent with trends around the world – men are having a harder time.
"The birth rate is down, even the coupling rate is down. And people will say the number one reason is economic insecurity."
World news in pictures

Show all 50
The Japanese government is desperately trying to stabilise population decline so it does not fall below 100 million people by the middle of the century – down from 126 million today.
In a society where women are still expected to give up work when they marry, and where sex outside marriage remains taboo, men are increasingly finding it hard to find stable work.
Despite the country having an unemployment rate of under 3 per cent, and a notorious "salaryman" culture where people work at the same company for decades, among the younger generation there has been a huge rise in the number of irregular workers.
According to Jeff Kingston, a professor at Temple University Japan campus, around 40 per cent of the modern Japanese workforce are in low-paid "irregular" jobs and only about 20 per cent of these workers can expect to have a stable career.
In an essay for the book, Risk and Consequences: the Changing Japanese Employment Paradigm, Prof Kingston and Machiko Osawa – a professor at Japan Women's University in Tokyo – wrote: "This is a major new development in Japan's employment paradigm, as new graduates find it increasingly difficult to get a foothold on the career ladder as regular employees."
This often has a knock on effect on a man's marriage prospects as a stable, well-paid job is seen as a prerequisite for marital bliss.
​Ryosuke Nishida, a professor at Tokyo Institute of Technology, said: "Japan has this idea that the man is supposed to get a regular job.
"If you graduate and you don't find a job as a regular employee, people look at you as a failure."
According to Prof Nishida, only 30 per cent of irregular workers are married by the time they are in their early 30s compared with 56 per cent of salaried workers.
He said there is even a tongue-in-cheek board game in Japan, with a name that roughly translates to "Life is a rollercoaster", where people who do not get a regular job at the beginning struggle for the rest of the game.
Join our new commenting forum
Join thought-provoking conversations, follow other Independent readers and see their replies