Japan successfully test-fires 'space cannon' as part of plan to shoot hole in an asteroid
The asteroid 'cannon' shoots solid 4lb metal projectiles and will be on board the Hayabusa-2 space probe that is scheduled to take off in 2014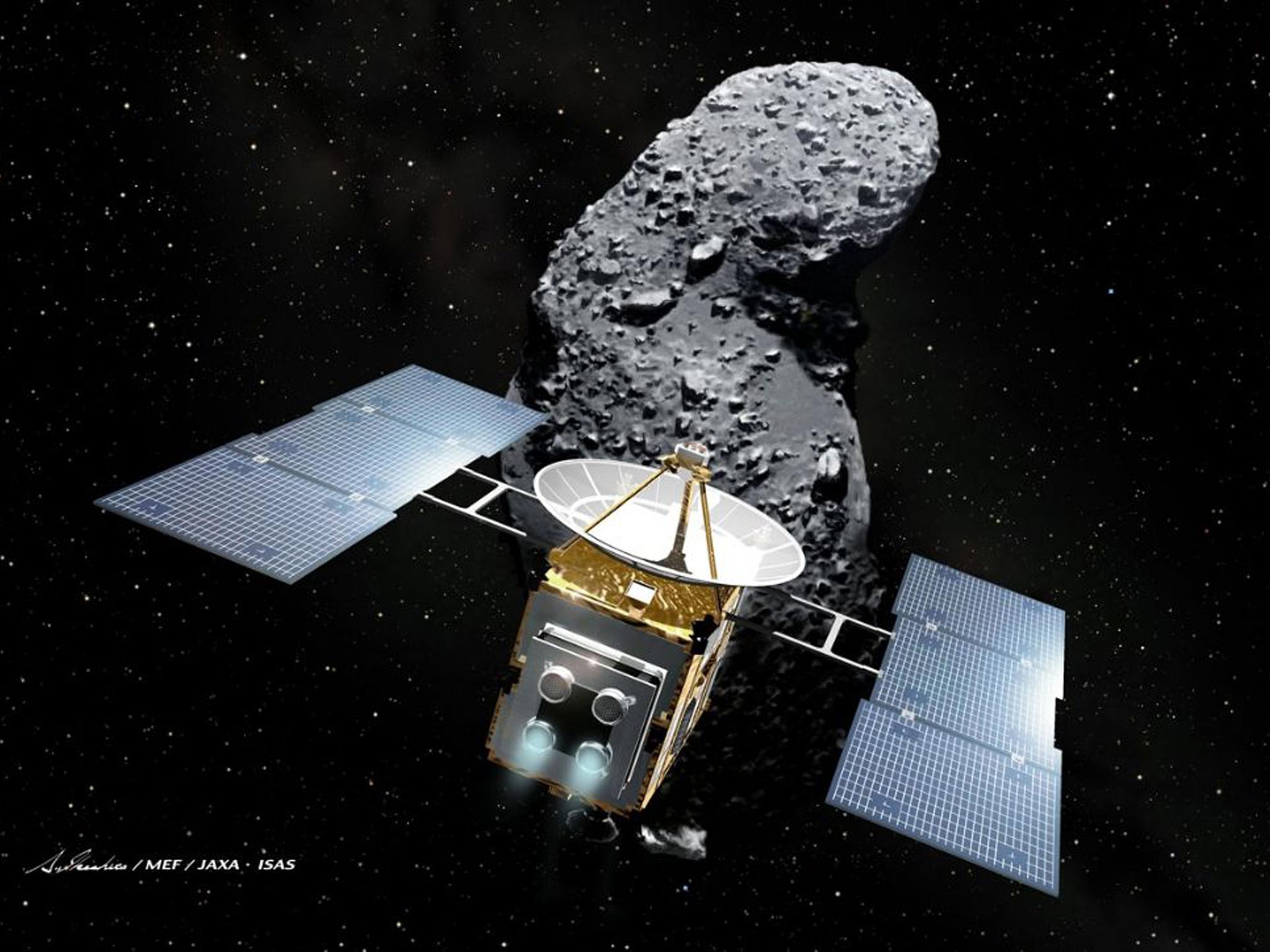 The Japanese space agency has succesfully test-fired a "space cannon" that will be used to blast a hole in an asteroid as part of a pioneering planned mission.
The asteroid "cannon" shoots solid 4lb metal projectiles and will be on board the Hayabusa-2 space probe that is scheduled to take off in 2014.
The plan is to fire the cannon at an asteroid identified as 1999JU3 that orbits between Earth and Mars when Hayabusa-2 rendezvous with it in 2018.
The cannon will separate from the probe and fire the projectile onto the surface of the asteroid.
The Hayabusa-2 probe will then land on the asteroid and scoop up soil samples and and debris from the impact.
"An artificial crater that can be created by the device is expected to be a small one, a few meters in diameter, but ... by acquiring samples from the surface that is exposed by the collision, we can get fresh samples that are less weathered by the space environment or heat," the Japan Aerospace Exploration Agency said in a statement.
The successful test of the cannon sets up a planned launch for next year.
1999JU3 is a 1000 meter C-type asteroid that interests scientists because it is thought to have been altered very little since the formation of the solar system.
Japanese scientists have already explored one asteroid in the original Hayabusa mission, which returned to earth in June 2010 after exploring a 500-meter-long rock-rich S-type Itokawa asteroid.
It is thought that asteroid 1999JU3 is believed to contain a higher concentration of organic matters and water. The probe is expected to reach its target in the middle of 2018 before returning to Earth in 2019.
Join our commenting forum
Join thought-provoking conversations, follow other Independent readers and see their replies