Japan kills 300 whales in annual hunt for 'ecological research'
Critics accuse country of using a scientific exemption as cover to continue commercial whaling activities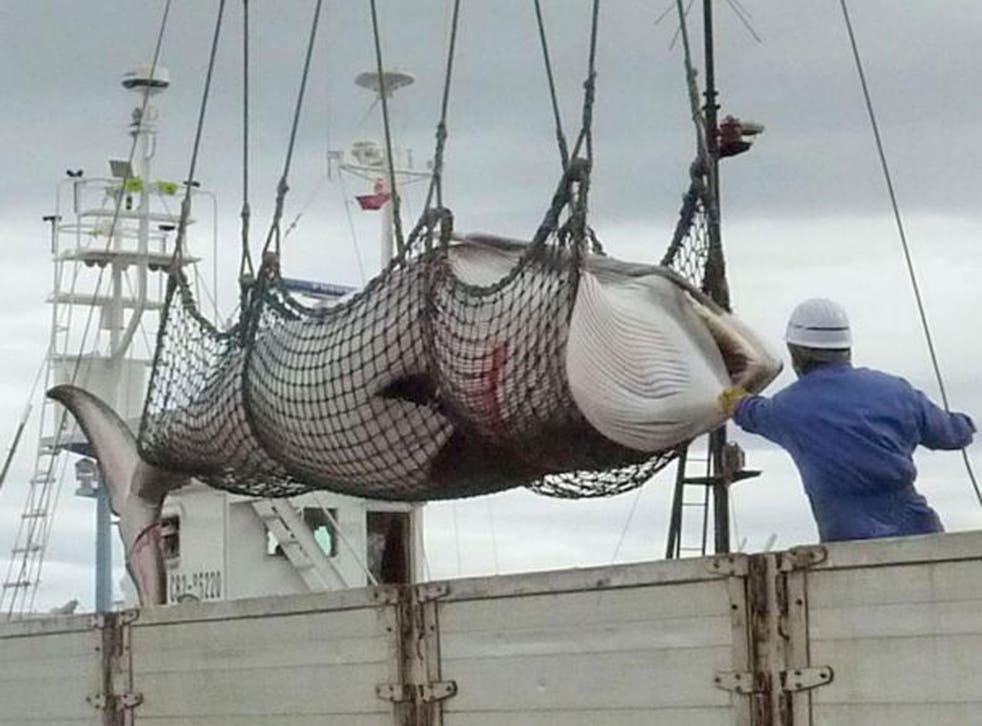 Japan has killed 333 whales in the Antarctic during a hunt it has justified in the name of ecological research.
This is the second year Japan has taken part in a whale-killing spree, which it says is to conduct "scientific" activities under a revised whaling programme.
The Fisheries Agency announced that the five-ship fleet had returned from its four-month expedition.
According to the Institute for Cetacean Research, the expedition was a survey for a research programme carried out by the Japanese Whale Research Institute with the permission from the Minister of Agriculture, Forestry and Fisheries.
The International Whaling Commission, which regulates the industry, has banned commercial whaling since 1986, but an exemption for scientific studies remains.
Japan has been accused of using the exemption as cover to continue its commercial activities and sell the whales.
In 2014, the International Court of Justice ruled that Japan should stop its Antarctic whaling programme because its purpose was not scientific as previously claimed.
Animal protection charity Humane Society International has called for an end to Japanese whaling.
"Each year that Japan persists with its discredited scientific whaling is another year where these wonderful animals are needlessly sacrificed," Kitty Block, the group's executive vice-president told The Guardian.
"It is an obscene cruelty in the name of science that must end."
World news in pictures

Show all 50
Last year, Japan resumed the programme after reducing its catch quota by about two thirds and killed 333 minke whales, including more than 200 pregnant whales.
But the International Whaling Commission has not reached a consensus on whether it has met requirements, National Geographic reported.
On its website, the Institute for Cetacean Research said the 134-day survey helped to gather biological information on the Antarctic minke whale and its prey and on the structure and dynamics of the Antarctic marine ecosystem.
The report also says specimens were collected for further research.
Heather Sohl, WWF chief adviser on Wildlife, said: "30 years since the international moratorium on commercial whaling came into effect, it is unacceptable that so-called scientific whaling is still putting whales, such as the 300 minke whales caught by Japan, at risk.
"The Southern Ocean is a vital area for marine life, home to species like minke and blue whales, seals, penguins and krill. It is under threat from manmade affects such as climate change and the risk of unsustainable fishing practices. It is essential that whaling under the pretence of science stops, and the Southern Ocean Sanctuary is respected once and for all."
Join our new commenting forum
Join thought-provoking conversations, follow other Independent readers and see their replies