Jar of French fresh air sells for £512 in smog-covered Beijing
Artist Liang Kegang sold air from the commune of Forcalquier in Provence, France in protest against chronic smog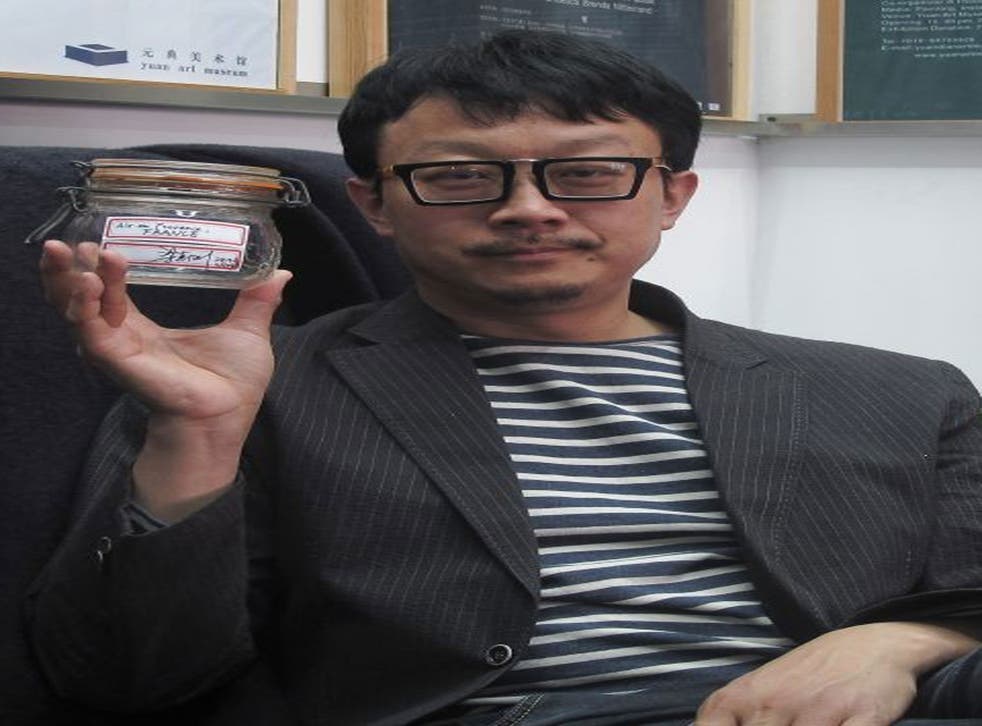 An artist has sold a jar he claims contains clean French air for £512 after returning from a business trip in France to heavily polluted Beijing.
Liang Kegang put the glass jar up for auction as a piece of conceptual art before a group of about 100 Chinese artists and collectors late last month, where it fetched 5,250 yuan (£512).
"Air should be the most valueless commodity, free to breathe for any vagrant or beggar," Mr Liang said. "This is my way to question China's foul air and express my dissatisfaction."
The level of pollutants in Beijing's air increased by almost 30 per cent in the first three months of this year, Beijing's top environmental protection official said earlier this month.
Officials are now considering re-introducing air controls similar to those used in the 2008 Beijing Olympics to combat the chronic air pollution. Measures could include traffic curbs based on license plates and the closure of construction sites.
Mr Liang sold the air in an ordinary glass preserves jar with a rubber seal and a flip-top. It has three small, handwritten paper labels: one with the name and coordinates of the French village, Forcalquier, where he closed the jar; one saying "Air in Provence, France" in French; and one with his signature in Chinese and the date 29 March.
The auction closed on the night of 30 March, and Chengdu-based artist and entrepreneur Li Yongzheng was the highest bidder.
Mr Liang is not the only person to make money from China's air-pollution angst. Entrepreneurs also see the potential, and so do tourism officials in parts of the country where skies are clear.
Chinese President Xi Jinping joked to Guizhou province delegates during last month's National People's Congress that the scenic southwestern province could put its air up for sale. Days later, the province's tourism bureau announced plans to sell canned air as souvenirs for tourists.
Additional reporting by Associated Press
Join our new commenting forum
Join thought-provoking conversations, follow other Independent readers and see their replies