Hong Kong media tycoon Jimmy Lai denied bail after being charged with fraud amid crackdown on dissent
The Apple Daily owner has not been charged under Hong Kong's national security law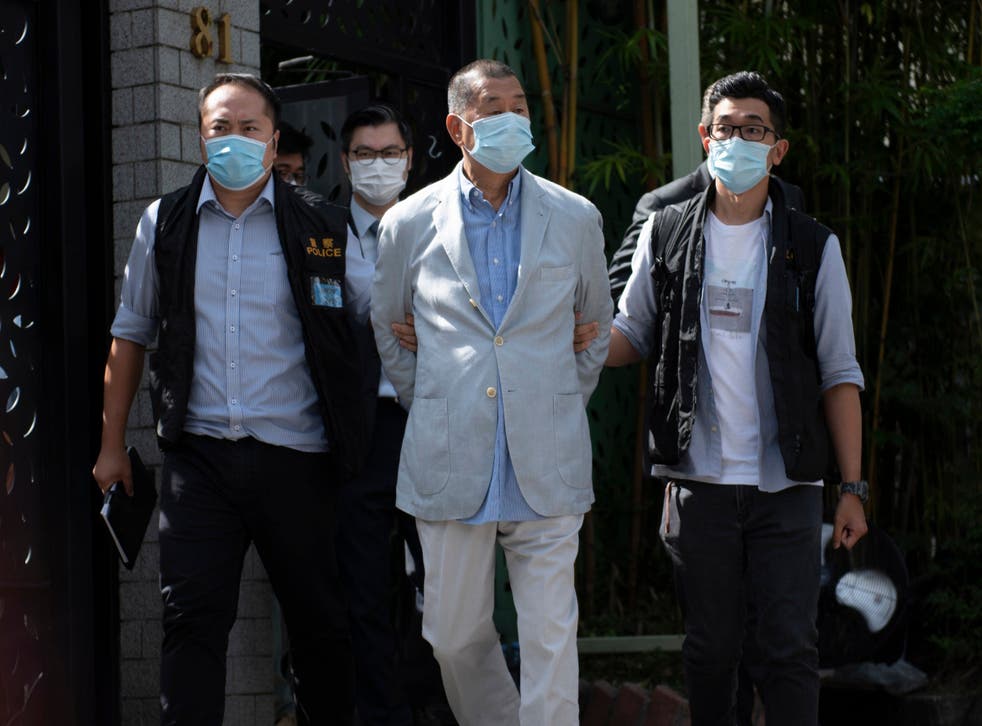 The prominent Hong Kong media tycoon Jimmy Lai, an outspoken pro-democracy voice in the city, was on Thursday denied bail after being charged with fraud related to the lease of a building that houses Apple Daily.
Though Mr Lai, 73, who was arrested in August, is not charged under the strict national security law, the action against him is being viewed as part of China's broader crackdown on dissent. The media tycoon has been a vocal critic of China and has met the United States Secretary of State Mike Pompeo seeking support for Hong Kong's democracy movement – a meeting which prompted Beijing to call him a "traitor."
On Wednesday, Mr Lai and two senior executives of his company, Next Digital, were charged on suspicion of concealing from and falsely representing the use of their office to their landlord - a public corporation set up by the Hong Kong government.
They are accused of not using the office space as permitted under the lease between 2016 to 2020, and that they had sub-let part of the premises which resulted in benefits to Apple Daily.
The case has now been adjourned until April, according to local media reports.
It comes after the prominent Hong Kong activists Joshua Wong, Agnes Chow and Ivan Lam, all former members of the now disbanded political party Demosisto, were sentenced to prison for several months on Wednesday.  
Next Digital, in a statement, said it did not expect the charges to have an immediate impact on daily operations.
"This is about dirtying Jimmy up. It's Beijing's policing brought to Hong Kong," said Mark Simon, an associate of Mr Lai.
China has introduced a new national security law in Hong Kong to exert greater control over the former British colony, which was returned to China in 1997 on a promise that its autonomous status would be preserved.
The national security law allows China to take tough action against anyone seen as undermining Beijing's authority. China has since also passed a resolution requiring all politicians to show patriotism to the mainland, and has promised to follow up with more measures to "perfect" Hong Kong's judiciary.
Join our new commenting forum
Join thought-provoking conversations, follow other Independent readers and see their replies