Kabul bomb leaves three civilians dead as Afghan forces take over security from Nato
Roadside blast targets convoy of politician Mohammed Mohaqiq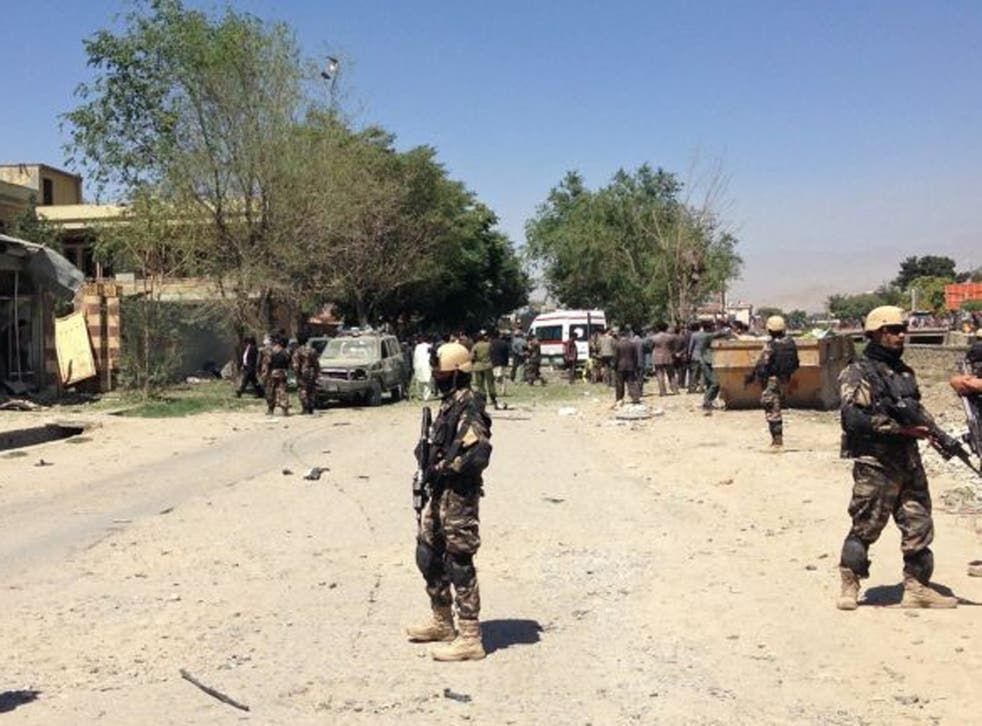 A large bomb has killed three civilians in western Kabul this morning, shortly before the international military coalition officially passed responsibility for the security of Afghanistan to national forces.
According to Afghan police, a suicide attacker had been targeting the country's second vice-president. Mohammed Mohaqiq, a senior Muslim cleric and leader of the Hazara ethnic minority, had passed the area in a convoy but was unharmed by the blast.
However, the chief of Kabul police's criminal investigation division confirmed the attack, which occurred near the Afghan Independent Human Rights Commission, injured thirty people and killed three.
"The roadside bomb targeted the Mohaqiq convoy but he safely passed. One of his vehicles was damaged," he said, adding that six of the injured were bodyguards.
It is believed that Mohaqiq was targeted in his role as leader of the People's Islamic Unity Party of Afghanistan and member of the National Front, which represents the former Northern Alliance that fought the Taliban before the US invasion in 2001.
The attack is one of a series that has marked an increasingly intense campaign of violence in the run up to this morning's security handover. Last week saw two large-scale Taliban attacks in Afghan capital, with militants targeting the capital's airport on 10 June, and a suicide bomber killing at least 17 people outside the Supreme Court the next day.
Coupled with this latest explosion, Taliban activities are likely to cause concern over how the 352,000-strong Afghan security forces will tackle an intensifying insurgency after most foreign combat troops leave the country by the end of 2014.
This morning's handover is a key milestone on the road to that withdrawal. Speaking to an audience of hundreds of local and international officials who gathered on the outskirts of the capital to watch the ceremony, President Hamid Karzai announced the Afghan Nation Army had officially taken control of the last 95 Nato-protected districts.
"Our security and defence forces will now be in the lead," he said. "From here, all security responsibility and all security leadership will be taken by our brave forces."
Nato Secretary General Anders Fogh Rasmussen added his tribute to the "brave and committed" soldiers in the Afghan armed forces and to those who had "made the ultimate sacrifice to defend their country and their people".
"They have fought to ensure that international terrorism no longer finds safe haven in Afghanistan," he said.
Included in the final districts to be handed are some of Afghanistan's most unstable regions. There are 13 in Kandahar province - the birthplace of the Taliban - and 12 each in Nangarhar, Khost and Paktika, where insurgent activity along the border with Pakistan remains strong.
Join our new commenting forum
Join thought-provoking conversations, follow other Independent readers and see their replies