Kazakh man 'given three-year prison sentence for insulting Vladimir Putin'
Sentence comes after 46-year-old said Russian President is a 'terrorist' and 'fascist'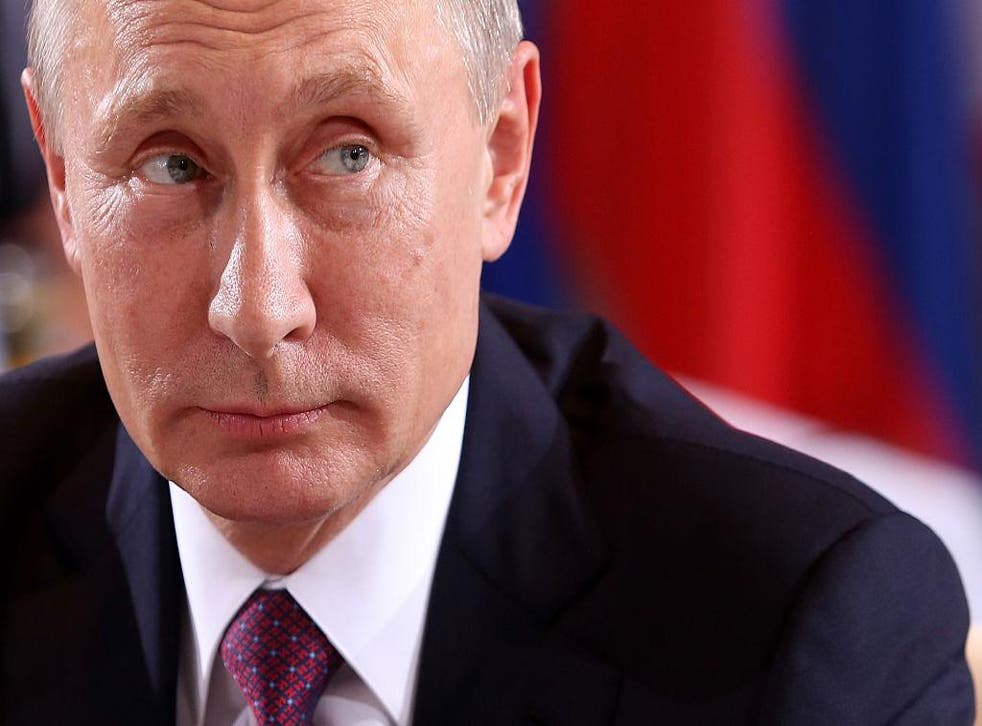 A man in Kazakhstan has been sentenced to three years in prison for insulting Vladimir Putin, reports suggest.
Sanat Dosov, a businessman and activist, was found guilty of breaching a Kazahk law that bans the incitement of "national hatred" and will now have to serve his sentence in a penal colony.
Dosov is alleged to have posted negative comments about Mr Putin on social media, including one in which he shared an image showing the face of the Russian president alongside those of former communist leaders Joseph Stalin and Vladimir Lenin. He also called Mr Putin a "fascist" and "terrorist" and said he was "ruining" Russia.
Under Kazakh law, it is illegal to incite "social, national, generic, racial, class, or religious hatred" or insult "the national honour and dignity of religious feelings of citizens". The law – Article 174 – has been criticised for being dangerously vague and in recent months has been used by state officials to imprison critics.
Dosov reportedly pleaded guilty to the crime and sought leniency from judges owing to the fact he has six children, four of whom are still young, according to Nur.kz.
The 46-year-old is unusual because he was charged under the law with insulting the leader of a country that is not his own. Kazakshtan and Russia have been separate countries since 1991 but remain close allies.
It comes as the editor of a leading news website in Kazakstan announced he was fleeing the country because he fears he will be prosecuted.
Revealed: The 12 Most Dangerous Countries in the World

Show all 12
Writing on his Facebook page, Bekzhan Idrisov, editor of Radiotochka, said: "I have left Kazakhstan. Forever is my hope… I want to explain this to my colleagues at Radiotochka.kz. I know that I have disappeared suddenly and at the most inopportune moment. But you know there is no convenient time for such things.
"Either I end up in jail next to Gabdullin or I give evidence against him."
The website's publisher, Bigeldy Gabdullin, was arrested by authorities in November on suspicion of fraud.
Human rights groups have regularly criticised Kazakhstan for repression and torture. Freedom of expression is limited in the country and charities including Amnesty International have accused state agencies of frequently using torture.
Join our new commenting forum
Join thought-provoking conversations, follow other Independent readers and see their replies