Kim Jong-un gets his skates on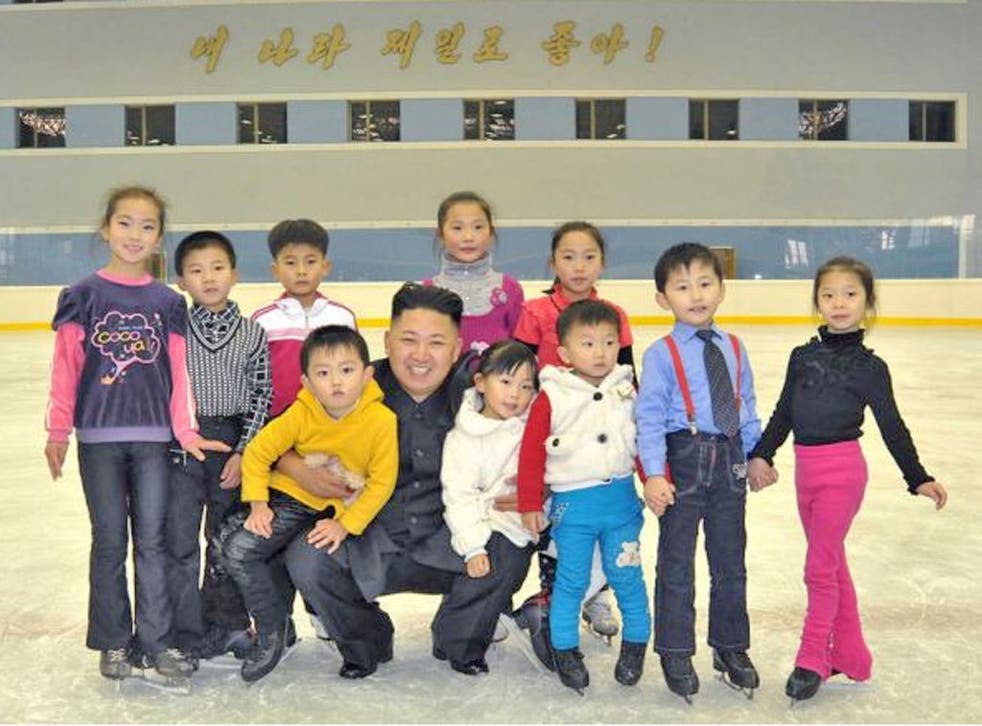 The North Korean leader Kim Jong-un shows an unaccustomed informality – in contrast to his father's practice of posing at mass rallies – as he is photographed with a group of children during a visit to an ice rink in Pyongyang.
He even took to the ice himself, left, with his cohort of officials in tow, showing perhaps a new willingness to get closer to his people. The images were released by the official Korean Central News Agency today.
Join our new commenting forum
Join thought-provoking conversations, follow other Independent readers and see their replies