Trump's birthday greetings for Kim Jong-un are insufficient, Pyongyang says
US president must be 'dreaming' if he thinks well wishes will restart stalled nuclear negotiations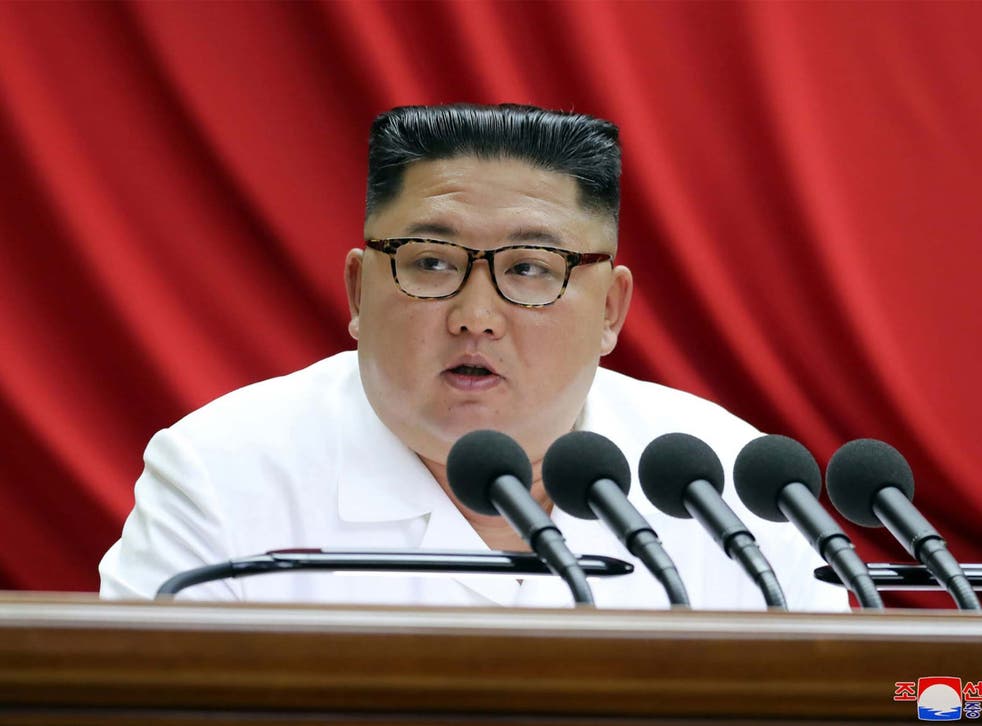 When wished happy birthday, most of us perhaps reply with a polite but simple thanks.
Not so Kim Jong-un, it seems.
After Donald Trump sent well wishes to the North Korean dictator this week, the dictator has responded by apparently telling the US president he must be "dreaming" if he believes such a message might help revitalise stalled nuclear talks.
It is not clear if a card and present – a vase, say? – might have done the trick.
"Although Chairman Kim Jong-un has good personal feelings about President Trump, they are, in the true sense of the word, 'personal'," said Kim Kye Gwan, the country's foreign ministry adviser, after Pyongyang received the birthday note. "The Chairman of the State Affairs Commission would not discuss the state affairs on the basis of such personal feelings, as he represents our state and its interests."
Kim Jong-un: Power in pictures

Show all 20
The unusual rebuff comes after Mr Kim – who is believed to have turned 36 on 8 January – earlier opened the new year by expressing deep frustrations over the lack of progress with negotiations between the two countries.
He had previously said he was planning a "Christmas gift" for Donald Trump – widely interpreted to mean a new ballistic missile tests – although Mr Trump himself has appeared sanguine about the threat.
"Maybe it's a nice present," he told an armed forces rally. "Maybe it's a present where he sends me a beautiful vase as opposed to a missile test. I may get a vase. I may get a nice present from him. You never know."
Pyongyang has largely held off nuclear tests since three meetings between the two leaders including a brief one at the border of North and South Korea in June this year.
However, it is understood the regime has become increasingly frustrated at the impasse which has occurred since and the fact that crippling economic sanctions have remained in place.
Register for free to continue reading
Registration is a free and easy way to support our truly independent journalism
By registering, you will also enjoy limited access to Premium articles, exclusive newsletters, commenting, and virtual events with our leading journalists
Already have an account? sign in
Register for free to continue reading
Registration is a free and easy way to support our truly independent journalism
By registering, you will also enjoy limited access to Premium articles, exclusive newsletters, commenting, and virtual events with our leading journalists
Already have an account? sign in
Join our new commenting forum
Join thought-provoking conversations, follow other Independent readers and see their replies