Kim Jong-un 'purge': Six North Korea officials missing for weeks 'may have been executed'
South Korean media reports link disappearances to Kim Jong-un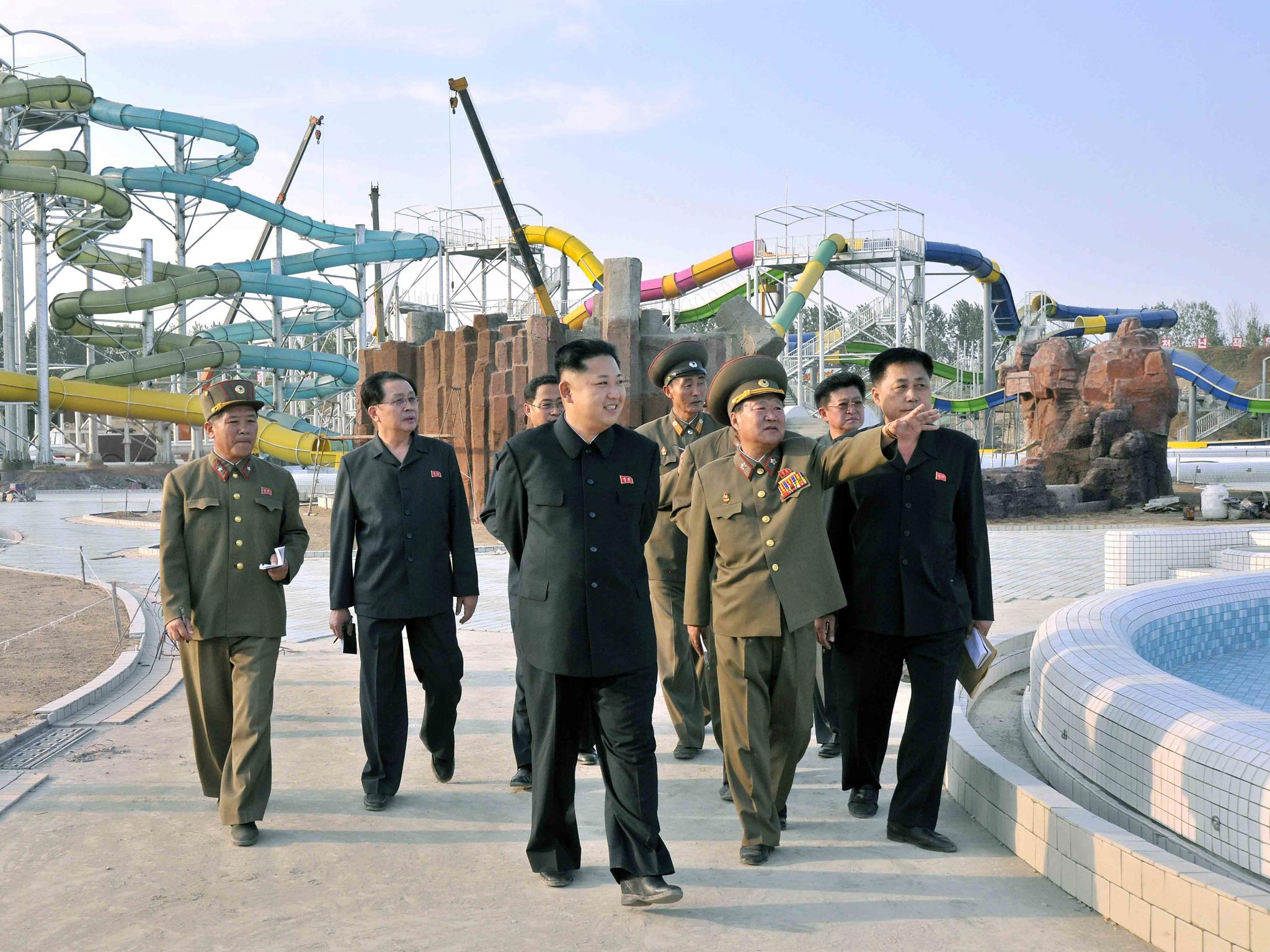 The disappearance of several top officials from North Korean state media in recent weeks has prompted fears Kim Jong-un has ordered another "extensive purge" during his period away from the spotlight.
Kim vanished from public view for 40 days, sparking rumours of illness, power struggles in Pyongyang and even a coup. Now, speculation is growing that the leader may have instead used this time to oversee another major purge, after executing his uncle and other officials last year.
South Korea's JoongAng Daily reports that key officials within the North's cabinet have not attended important events for several weeks, with a "well-informed" source telling the newspaper: "I received reliable intelligence that six minister-level officials were executed."
Sim Chol-ho, the telecommunication minister, is among the six officials currently missing from public view.
Ma is director of the National Defence Commission's Design Department and was appointed to deputy director of the Workers' Party in May 2012. He is often photographed standing by Kim's side during his visits to construction projects, making his 66-day absence particularly notable.
General Ri Pyong-chol, the commanding officer of North Korea's air force, has likewise not been seen or mentioned in public events since the end of September, when he was elected to National Defence Commission at the Supreme People's Assembly session.
North Korea: Inside the Hermit Kingdom
Show all 110
According to JoongAng, Ri was a "rising star" in the military and considered to be influential within the regime. He was missing when Kim gave guidance to senior officials of the North Korean air force on 19 October.
Rumours are also growing that sports official Chang Ung, a member of the International Olympic Committee, has also been purged due to his prolonged absence in state media over the past few weeks.
Likewise Ri Yong-gil, chief of the General Staff of the North Korean People's Army, did not attend Kim's meeting with gold medallists, an event that military leaders are expected to be present at as many athletes are also soldiers.
Aidan Foster-Carter, an Honorary Senior Research Fellow in Sociology and Modern Korea at Leeds University, said JoongAng Ilbo is South Korea's most reputable daily paper, making reports of a purge more credible.
He told The Independent: "Unlike too many western media sources on North Korea, its agenda is serious rather than tabloid. So the story of a purge is plausible.
"At this stage I am reluctant to go further than that. Two months is not long to be absent - remember Kim Jong-un disappeared himself recently. North Korea elites do go in and out of the limelight."
However, he said the case of architect Ma, who has been absent for the longest period of time, is indeed "odd".
Mr Foster-Carter added: "But I differ in regards to air force Ri. He was actually promoted on 25 September, so I doubt he has been purged."
The alleged purge follows what Kim described as the removal of "factionalist filth" in December, when he executed his own uncle Jang Song-thaek and other prominent figures in Pyongyang.
Kim's uncle was publicly sacked from his position and killed after being convicted by the regime of insurrection and a string of other crimes.
Join our commenting forum
Join thought-provoking conversations, follow other Independent readers and see their replies