Kim Jong-un's banker 'defects' to Russia with $5 million
The banker is reportedly seeking asylum in a third, unnamed, country
Kashmira Gander
Saturday 30 August 2014 00:34 Comments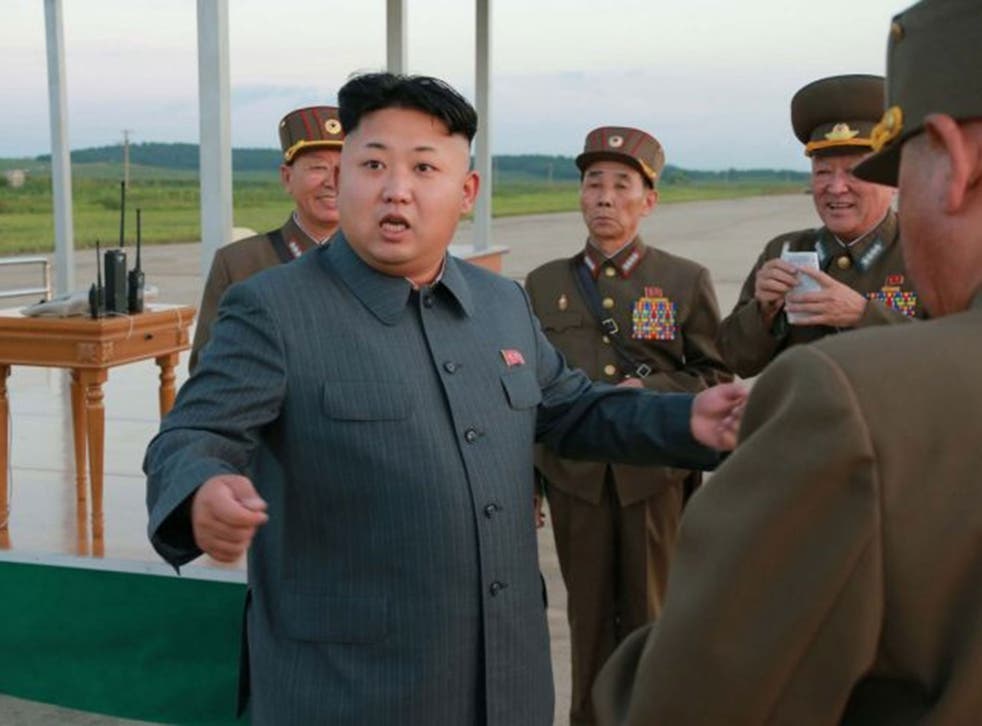 A banker who managed the money of North Korean leader Kim Jong-un, has taken $5million (£3 million) and defected to Russia, a South Korean newspaper has reported.
Yun Tae Hyong, a senior official for the secretive nation's Korea Daesong Bank, disappeared last week in Nakhodka, in Russia's far east, the JoongAng Ilbo newspaper reported.
He was reportedly now seeking asylum in a third country, according to an unidentified source.
North Korea has since asked Russian authorities for cooperation in efforts to capture Yun, according to the newspaper.
It remains unclear how Yun managed to enter Russia – which share a 17-km (10.5 miles) land border with North Korea - or what he was doing before he defected.
South Korea's Unification Ministry, which handles inter-Korean relations, told reporters it had no knowledge of the matter.
Owing to the compartmentalised way North Korea is run, Yun would not necessarily have extensive information on the regime and how it functions, said Koh Yu-hwan, a North Korea leadership expert at Dongguk University in Seoul.
"(Officials) are only able to know about their work and commitments. It is hard to know something big beyond that in North Korea," he said.
Set up in 1978 to handle payments by North Korean trading firms, the bank focuses on foreign exchange transactions, according to the South Korean Unification Ministry's website.
The Daesong bank was blacklisted by the US Treasury Department in 2010, as the US government suspects it is under the control of North Korean Office 39.
The division is accused of being in charge of the state's illicit financial activities, including its procurement of luxury goods banned under UN sanctions.
In 2005, $25 million of North Korea's cash was frozen at Macau-based Banco Delta Asia, which the US Treasury said North Korea used for illicit activities.
That case stands as practically the only public success in seizing funds from the isolated country.
Kim Jong Un, in his early 30s, came to power in December 2011 after his father Kim Jong Il died of a heart attack.
Kim's uncle, Jang Song-thaek, who was also involved in the operation of Office 39, was purged in December last year, along with an unknown number of officials connected to him and his business interests.
Additional reporting by Reuters
Register for free to continue reading
Registration is a free and easy way to support our truly independent journalism
By registering, you will also enjoy limited access to Premium articles, exclusive newsletters, commenting, and virtual events with our leading journalists
Already have an account? sign in
Join our new commenting forum
Join thought-provoking conversations, follow other Independent readers and see their replies