Koreas trade artillery fire near disputed border island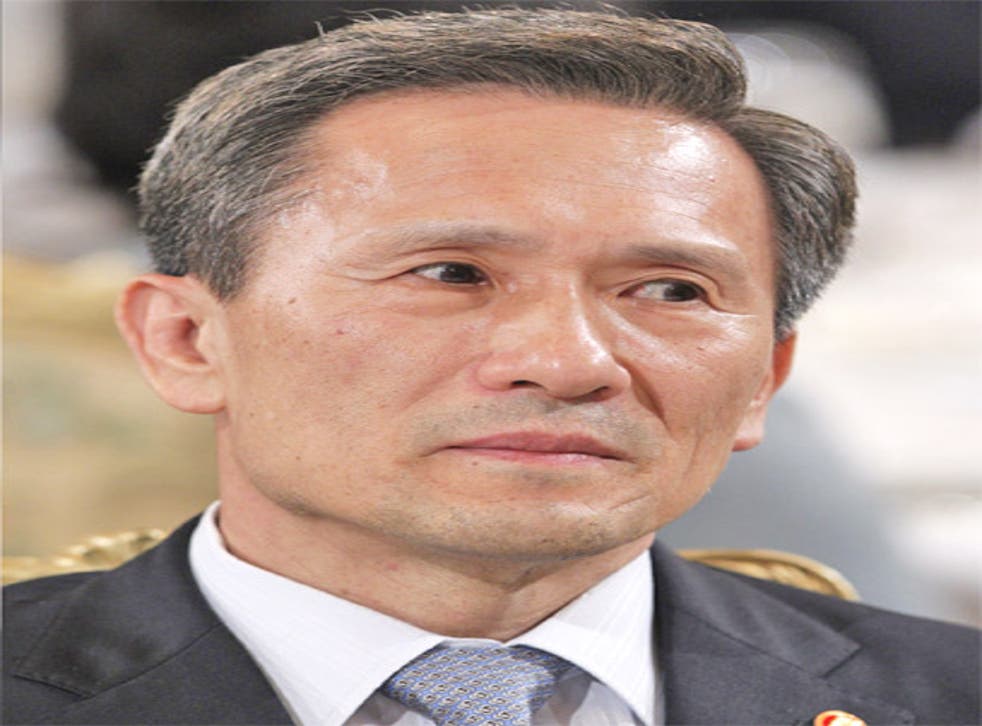 The two Koreas have faced off again near their disputed maritime border, the first exchange of fire since last November when the lethal shelling of a South Korean island briefly brought the Cold War enemies to the brink of war.
Officials in Seoul said the North launched a volley of artillery shells yesterday that landed near the South's Yeonpyeong island in the Yellow Sea, the scene of last year's attack. South Korean forces on the island responded about an hour later by firing three shells toward the North, according to the South's Yonhap news agency. There were no reports of where they landed and the South is playing down the skirmish.
South Korea's President Lee Myung-bak beefed up the military presence on Yeonpyeong and threatened to respond forcefully to provocations from the country's prickly northern neighbour after the shelling last November, which killed four people. The incident followed the sinking of a South Korean warship in March 2010, widely blamed on the North's navy.
The latest spat comes amid reports in the South Korean press that the country's Defence Minister, Kim Kwan-jin, has been targeted for assassination by Pyongyang's agents. "It's not known whether the North has sent its own agents, hired foreigners from a third country or assigned the mission to its spies already operating in the South," said the JoongAng Ilbo newspaper, quoting a South Korean intelligence official. "But it is a definite fact that a team aiming to assassinate minister Kim is operating on the orders of the North."
Seoul claims it foiled an attempt last year by two North Korean agents to assassinate Hwang Jang-yop, the North's highest-ranking defector and one of its most despised national enemies.
Warming relations between the two sides have gone into deep freeze in recent years, with most business, tourist and political exchanges suspended. The North was acknowledged as the world's newest nuclear-armed state two years ago, ratcheting up tensions with the South and its US military ally.
Pyongyang blames the growing tensions on the conservative administration of Mr Lee, who reversed a decade of rapprochement when he came to office in 2008. South Korean and US analysts say a looming power struggle over who will succeed ailing strongman Kim Jong-il is behind the North Korean provocations.
Defence Minister Kim has angered the North with a string of hardline statements since taking up his post last December. Earlier this year he told South Korean soldiers to "shoot first and report later" if attacked. Pyongyang's Rodong Sinmun newspaper, which calls him a "warmonger", called for him to be killed this year after reports that South Korean troops had used photos of Kim Jong-il and his son as target practice.
Register for free to continue reading
Registration is a free and easy way to support our truly independent journalism
By registering, you will also enjoy limited access to Premium articles, exclusive newsletters, commenting, and virtual events with our leading journalists
Already have an account? sign in
Register for free to continue reading
Registration is a free and easy way to support our truly independent journalism
By registering, you will also enjoy limited access to Premium articles, exclusive newsletters, commenting, and virtual events with our leading journalists
Already have an account? sign in
Join our new commenting forum
Join thought-provoking conversations, follow other Independent readers and see their replies