Left out in the cold: the man who would be Kim
Kim Pyong-il, once viewed as North Korea's next leader, now lives in diplomatic exile in Poland. Shaun Walker goes in search of the secretive heir on the streets of Warsaw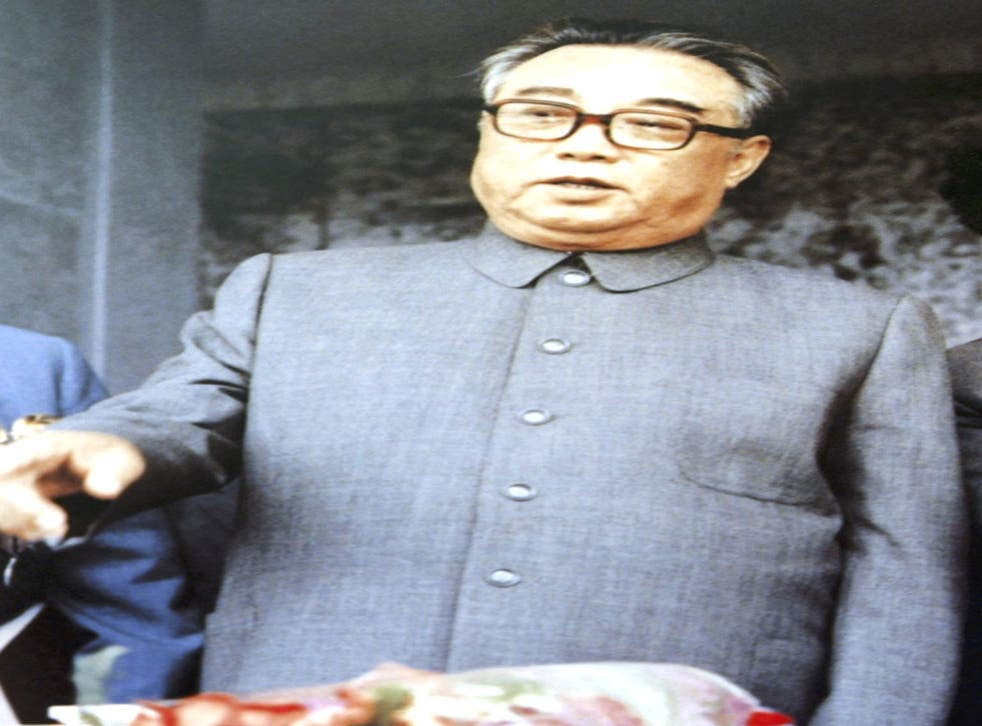 It is the bright red Korean lettering adorning the top of one of the drab grey buildings that marks out the heavily guarded compound in Warsaw as unusual. "Great Leader Comrade Kim il-Sung will be with us forever!" read the chunky characters.
This embassy compound belongs to the hermit state of North Korea, and the Communist country's ambassador is no ordinary diplomat, but the son of Kim il-Sung, North Korea's first and eternal president. Kim Pyong-il, now 57, is thus a half-brother of the recently deceased Kim Jong-il, and also an uncle of the country's new leader Kim Jong-un.
In a country with a dynastic succession principle, where family ties to the ruling regime mean everything, why is this relative of the state's three dictatorial rulers living thousands of miles from the centre of power in Pyongyang?
Kim Pyong-il was sent abroad after a spat with Kim Jong-il in the late 1970s, and has languished in far-flung postings ever since, with stints in Finland, Bulgaria and Hungary.
He has been Ambassador to Poland since 1998. But even three decades after his exile, he is still a threat for the regime. Last summer, as Kim Jong-il battled with the ill health that killed him in December, there were reports citing South Korean intelligence sources that Kim Pyong-il was back in Pyongyang and under house arrest as the handover of power approached.
In the bizarre world of North Korean politics, Kim Pyong-il is considered a threat because of his resemblance to his father, Kim il-Sung.
It was a bid to look like North Korea's first leader that made current leader Kim Jong-un shave the sides of his head. And the family resemblance may have forced Kim Pyong-il into the wilderness, experts on Asian politics say.
A spokesman at the Warsaw embassy said Kim Pyong-il gives no interviews because "all journalists lie", and refused even to confirm whether the diplomat was living in Poland. But a source close to the Polish Foreign Ministry said he is living inside the embassy compound.
Kim Pyong-il almost never makes public statements or appearances. Some of the only photographs of him and his children, who were educated in Poland, date from his visit to a small Polish town in 2007, which were published on the town's website. He is rarely seen at diplomatic soirées in Warsaw, putting in only occasional appearances at the Algerian, Russian and Syrian embassies.
"Everyone was on the look-out for him at the time that Kim Jong-il died, and there were instructions to try to locate him and see if we could make contact," said a diplomat from an EU nation in Warsaw. "But we never got sight of him." Another source said they had met him socially and exchanged pleasantries, but when talk turned to the subject of his half-brother, Kim Pyong-il tensed up and walked away. It is believed he is watched closely by agents of the North and South Korean security services.
Kim Pyong-il was born several years after his half-brother, who would become "Dear Leader" Kim Jong-il, and to a different mother. Testimony from defectors who have left North Korea points to a fierce rivalry between the two men during their youth, with Kim Jong-il from an early stage the designated successor to his father as leader of the country, but Kim Pyong-il an ambitious rival. At one stage there were rumours that Kim il-Sung might divide up power between his sons, with Kim Jong-il in charge of the party and Kim Pyong-il taking control of the army – something Kim Jong-il vowed to stop.
In the 1970s, as both men were rising through the ranks in North Korea, Kim Pyong-il was a playboy with a reputation for hosting wild parties. "At some of these parties, people around him were shouting 'Long live Kim Pyong-il!'" says Nicolas Levi, a Korea analyst at the Poland-Asia Research Centre in Warsaw, who has spent years researching Kim Pyong-il. Realising that, in the personality cult built around his father, chanting for the long life of anyone else was sacrilegious, Kim Jong-il seized his opportunity.
"Kim Jong-il heard about it and told Kim il-Sung, who got very angry," says Dr Levi. After this happened, the younger brother was exiled, as the ambassador to Yugoslavia, followed by a series of other postings.
His current position has led some to draw parallels between him and his nephew Kim Jong-nam, the eldest son of Kim Jong-il, who at one point was seen as the successor to the Dear Leader but fell out of favour and now lives in exile in Macau and Beijing.
Kim Jong-nam has been far more outspoken than Kim Pyong-il, with a Japanese journalist recently publishing a book of conversations with him in which he criticised his father's regime, and suggested that the new regime of his brother might not last too long.
He has also said that he is trailed everywhere he goes by Chinese security agents, and there has been speculation that China is holding him in reserve in case things go wrong with the regime of Kim Jong-un.
Since taking over after his father's death, Kim Jong-un has attempted to impose his authority, with a series of public appearances and propaganda films. But he is still believed to be mainly a figurehead, with real power resting with aging military and party officials.
"Kim Pyong-il and Kim Jong-nam are part of the same basket of outsiders, who are members of the family but currently have limited influence," says Leonid Petrov, Lecturer in Korean Studies at the University of Sydney. "It seems that China is entertaining the possibility of Kim Jong-nam as a potential successor who could introduce China-style reforms into the country, but this is a fantasy. Once you introduce reforms into North Korea, the whole system will collapse completely."
Others suggest Kim Pyong-il, with his close ties to the regime, Kim family name and knowledge of life abroad, might have a key role to play in any post-Communist state that springs up if and when the perverse dictatorship that his father set up ever collapses.
"When Communist regimes have fallen, many of those who were linked to the regime often remain in power," says Dr Levi of the Poland Asia Research Centre. "If the North Korean regime does fall at some point in the future, it is quite possible that Kim Pyong-il might have a role to play in a new government."
But this scenario does not seem to be on the cards in the immediate future. "The very fact that he is still alive suggests that he is not seen as a serious threat to Kim Jong-un," says Dr Levi.
Join our new commenting forum
Join thought-provoking conversations, follow other Independent readers and see their replies