Malaysia's government throws support behind Islamic penal code that includes amputations and stonings
Multi-ethnic country stunned by bill to introduce ancient religious punishments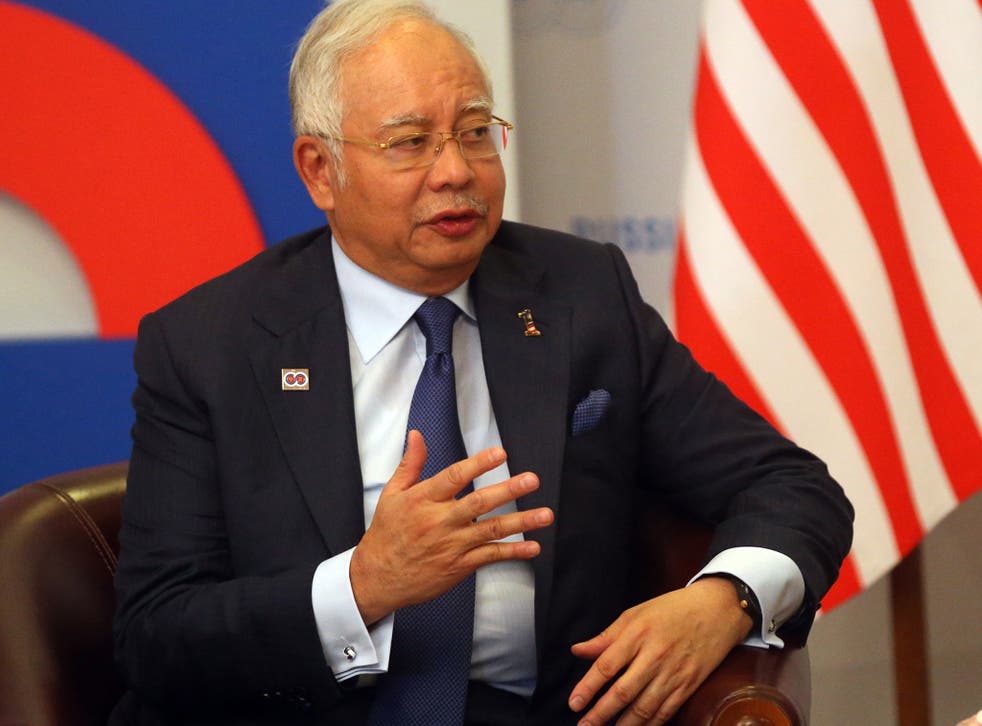 Malaysia's government has caused widespread outrage in the multi-ethnic country after adopting an Islamic penal code that will introduce amputations and stoning as punishments for some crimes.
Prime Minister Najib Razak's coalition government unexpectedly submitted the bill that had been proposed by the Islamist group Parti Islam se-Malaysia (PAS).
PAS has been pushing federal MPs to amend laws so that it can implement strict Islamic criminal laws, the Straits Times reported. This would include chopping off the hands of thieves.
Critics said the prime minister was only using "hudud", the Islamic law, in a bid to win the support of Muslim voters ahead of two by-elections in Malaysia, and to fend off attacks on his leadership.
However Mr Najib has said the bill has been "misunderstood", Reuters reported.
"It's not hudud, but what we refer to as enhanced punishment," he told a news conference.
"It applies only to certain offences and this comes under the jurisdiction of the Syariah court [the Malaysian Sharia court] and is only applicable to the Muslims. It has nothing to do with non-Muslims."
Mr Najib denied the bill amounted to hudud, and said the punishments would be limited.
Hudud is a divisive issue in Malaysia, where most states implement a form of Shariah limited by federal law.
The Malaysian Chinese Association (MCA), which forms part of the ruling Barisan Nasional coalition government, described the bill as "unconstitutional".
World news in pictures

Show all 50
MCA president Liow Tiong Lai said: "As we repeatedly pointed out, the implementation of hudud law is against the spirit of the federal constitution, and would ruin the inter-ethnic relationship in the country."
Mr Najib has been implicated in allegations that a state-owned development company, 1Malaysia Development Berhad, was used to siphon state funds, totalling $680m (£465m) into his account. Mr Najib denies any wrongdoing.
Register for free to continue reading
Registration is a free and easy way to support our truly independent journalism
By registering, you will also enjoy limited access to Premium articles, exclusive newsletters, commenting, and virtual events with our leading journalists
Already have an account? sign in
Register for free to continue reading
Registration is a free and easy way to support our truly independent journalism
By registering, you will also enjoy limited access to Premium articles, exclusive newsletters, commenting, and virtual events with our leading journalists
Already have an account? sign in
Join our new commenting forum
Join thought-provoking conversations, follow other Independent readers and see their replies