Malaysian authorities urged to take death threats against trans Muslim entrepreneur seriously
Nur Sajat is believed to have gone into hiding following failure to appear in Sharia court last month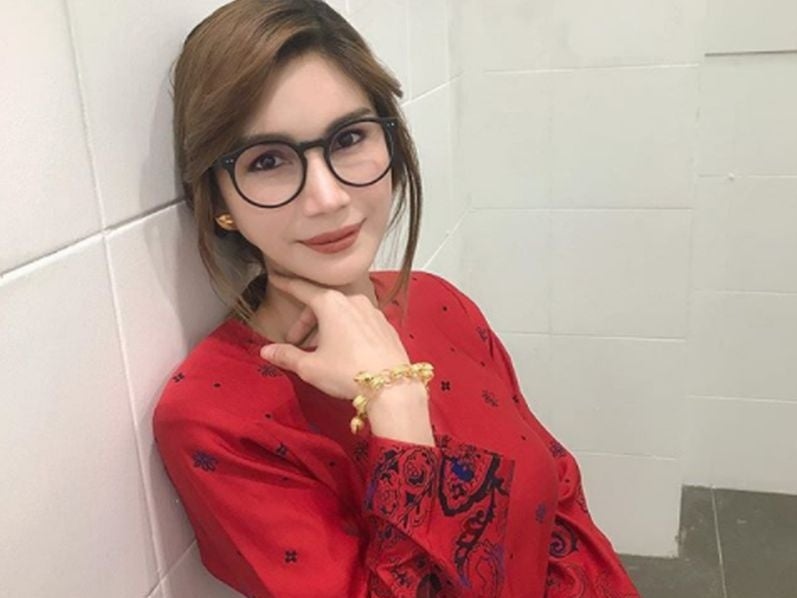 Threats against a prominent trans Muslim entrepreneur in Malaysia must be taken seriously by the authorities and religious leaders, activists have said.
It comes after Nur Sajat, who owns a cosmetics business, hinted she was considering converting out of Islam during a livestream on her now-deactivated Instagram account.
Prior to the livestream on 1 March, the state of Selangor's Islamic Religious Department (JAIS) said it deployed around 122 personnel and enforcement officers to find and arrest Ms Sajat after she failed to attend a sharia court hearing.
She was charged three years ago with the offence of insulting Islam by dressing as a woman, and was due to appear at the Syariah High Court on 16 February. The court later issued a warrant of arrest against Ms Sajat, who is believed to have gone into hiding.
The mobilisation of a large group of officers to find Ms Sajat has alarmed activists and members of the public, and labelled a "witch hunt".
Justice for Sisters, a trans rights group, said the efforts were "overzealous" and called on JAIS to end all prosecution against Ms Sajat immediately.
The group said in a statement: "We are astonished by the financial and human resources that are being allocated for this search and arrest operation against Sajat.
"All these actions by JAIS are extreme and demonstrate their overzealousness in arresting and detaining Sajat at all costs for merely expressing herself and her gender identity."
Ms Sajat's suggestion about converting to a different religion also earned her intense backlash from other Muslims, prompting the former minister for Islamic affairs to caution against overreacting.
People took to social media to insult Ms Sajat and make threats of violence against her, even threatening to kill her for hinting she may convert.
Mujahid Yusof Rawa told English-language newspaper Free Malaysia Today that Malaysian Muslims should "not overreact", adding: "Who are we to judge her? Instead of punishing her, we should continue to persuade her nicely not to convert to another religion. That is the proper reaction."
However, he chastised Ms Sajat for using the weakness of religious institutions handling her case "as an excuse to convert", saying it "is not fair" on Islam.
Sister in Islam (SIS), an advocacy group for the rights of women within Islam, condemned the death threats levelled against Ms Sajat and said the LGBTQ community are "often victims of violence, threats and negative statements by various parties, including the general public".
Death threats are a crime under Section 506 of Malaysia's Penal Code, warned the group, and should be taken seriously by the authorities and religious leaders.
"It is deeply saddening when religious leaders and authorities choose to remain silent on the issue of death threats like this," it added. "SIS urges the public to remain calm, not to spread hatred, not to threaten and not to encourage acts of violence against Nur Sajat or the transgender community in general."
Islam is the majority religion in Malaysia, which is constitutionally a secular state. Federal laws criminalise same-sex relations and state religious officials frequently persecute LGBTQ people.
Join our commenting forum
Join thought-provoking conversations, follow other Independent readers and see their replies