Malaysia foils 'Yemeni attack' on Saudi Arabia's King Salman
Police chief says suspects planned large-scale attack using 'vehicle-borne improvised explosive device'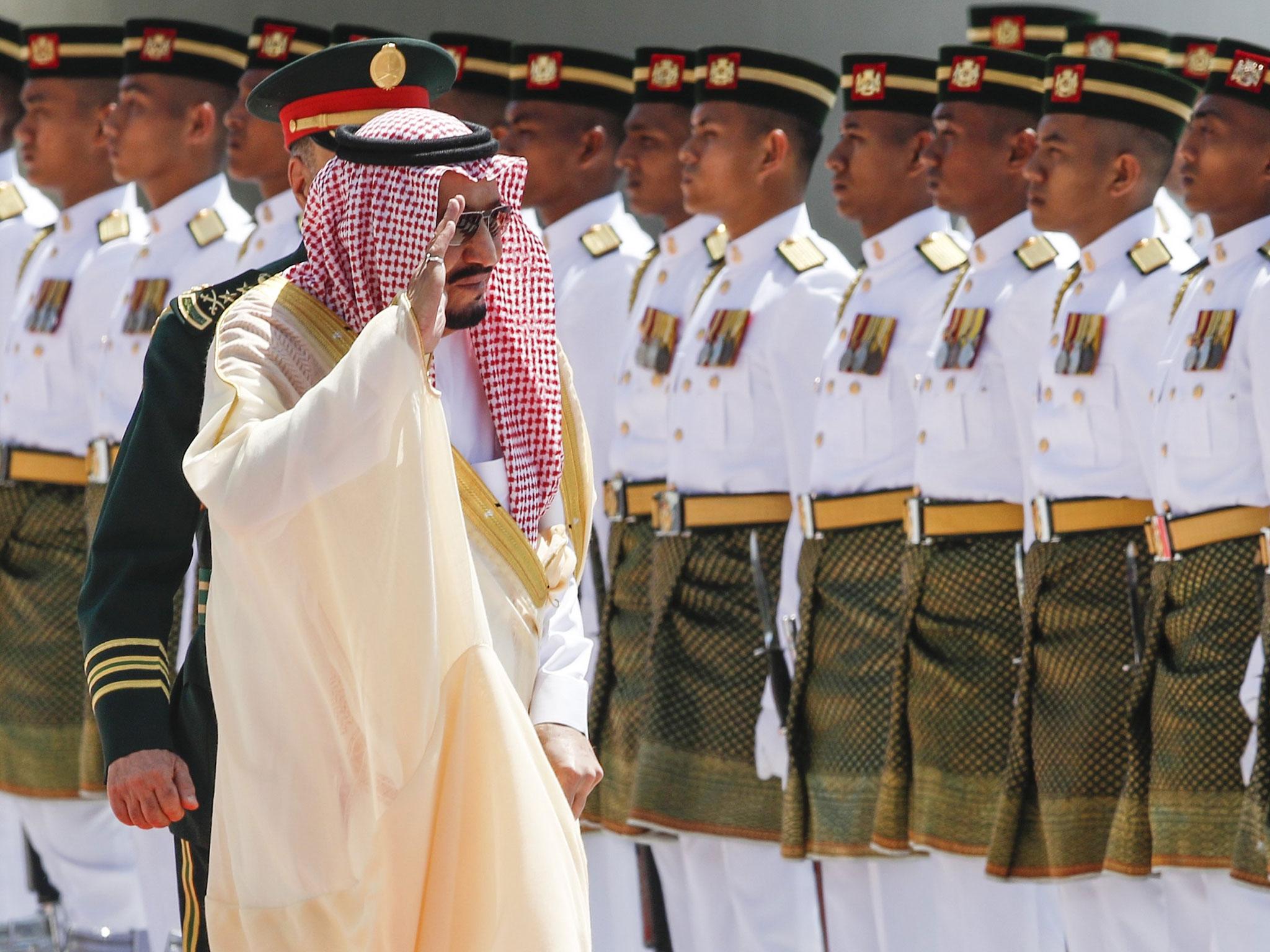 Malaysian police said they foiled an attack on Arab royals by suspected Yemeni militants.
Seven militants, including four Yemenis, two Malaysians and one Indonesian, were arrested in separate raids ahead of Saudi King Salman bin Abdulaziz's visit to Kuala Lumpur last month.
"They were planning to attack Arab royalties during their visit to Kuala Lumpur. We got them in the nick of time," national police chief Khalid Abu Bakar told reporters.
He said two of the seven were planning to launch a large-scale attack using a "vehicle-borne improvised explosive device".
The world has forgotten the Yemen war, says senior UN humanitarian official
The Yemenis are suspected of planning the attack, he added.
A senior police source told Reuters the four Yemenis belonged to a Houthi insurgency group that has been fighting Yemeni forces backed by a Saudi-led military coalition for two years.
The raids came days before King Salman visited Kuala Lumpur with a 600-strong delegation. He is on a tour of Asian countries to advance the kingdom's economic and business interests.
The seven militants were arrested last month suspected links to extremist groups including Isis, police said in a statement.
Police seized multiple international passports from the four Yemenis, along with 270,000 ringgit (£49,800) in different currencies which were suspected to be channelled to the insurgent group and accused them of being involved in distributing drugs.
10 examples of Saudi Arabia's human rights abuses
Show all 10
Malaysia has arrested hundreds over the last few years for suspected links to militant groups.
The Southeast Asian nation has been on high alert since suicide bombers and gunmen linked to Isis launched multiple attacks in Jakarta, the capital of neighbouring Indonesia, in January last year.
A grenade attack on a bar on the outskirts of Kuala Lumpur in June last year wounded eight people. Isis claimed responsibility for the attack.
Join our commenting forum
Join thought-provoking conversations, follow other Independent readers and see their replies