Maldives vote-rigging row after 'black magic coconut' is found near polling booth
The coconut was placed near a polling booth in an alleged bid to disrupt the upcoming elections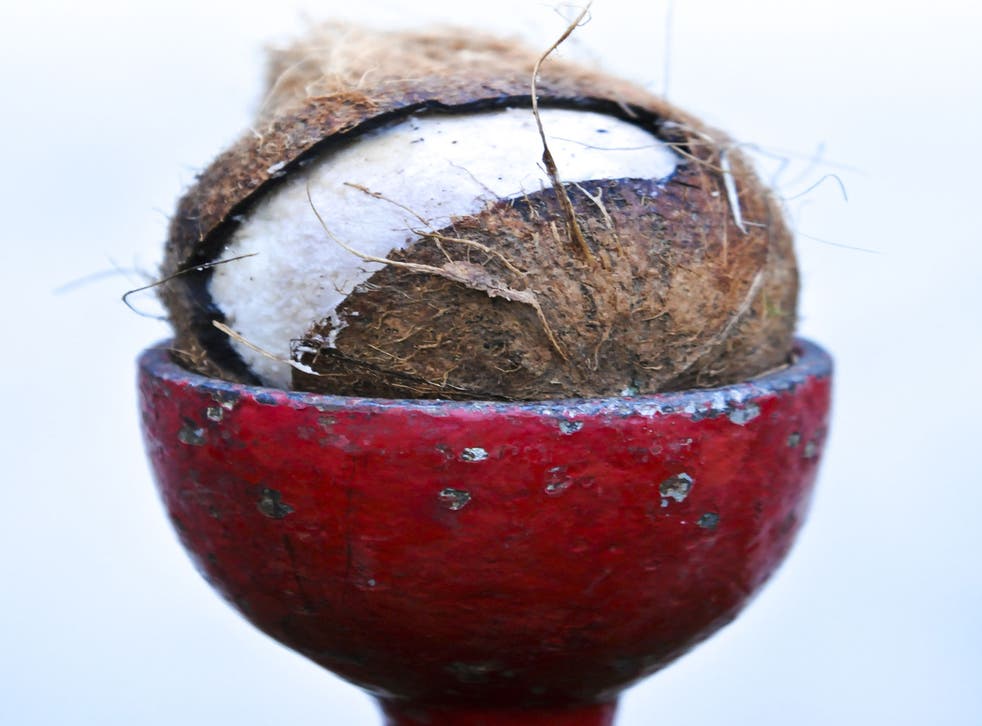 As political dark arts go they don't come any darker than this.
A vote-rigging row has erupted in the Maldives ahead of Saturday's presidential election amid suspicions that one party is using cursed coconuts imbued with black magic spells to sway voters' political allegiances.
The claims came after a coconut, described as "young", was placed near a polling booth in an alleged bid to disrupt the upcoming elections.
The fruit had been inscribed with verse from the Koran and placed near the booth at a school on the remote Kaafu atoll - Guraidhoo, one of the islands that make up the Indian Ocean archipelago state.
Black magic is often used to prevent people from voting or influence them on the islands.
Following the discovery of the 'cursed' coconut police brought in a 'ruqyah' practitioner (white magician) to examine the coconut.
The expert found the black magic element of the coconut was fake, Maldives channel Minivan News reported. "Because it's a fake the police are not worried," the source said.
Minivan said a source told them the 4inch coconut had "a [Koranic verse] written in Arabic [on it] and was lying on the ground near the school, easy for the public to see.
It seems like it was a joke, just a prank, so that people will become aware."
According to reports residents had previously complained about the ballot box being placed near a school given the possibility that such spells could be cast, CNM news reported. The elections commission sought to allay fears saying they would take responsibility should any students fall ill.
In a further development, reported by Minivan News, it was claimed that the discovery of the coconut was being used by President Mohamed Waheed's Gaumee Ihthihad Party (GIP) to "redirect attention away from the other political parties to gain votes".
The election in the Maldives has been bitterly contested with Mohammed Nasheed, the former president, hoping to win outright and avoid a run-off second election.
Join our new commenting forum
Join thought-provoking conversations, follow other Independent readers and see their replies