Man who lost both hands after defending woman on a train is first to receive double transplant in India
Manu, 30, said he was 'delighted' with his new hands after being given the clear 14 days after the 16 hour surgery
Rose Troup Buchanan
Tuesday 03 February 2015 11:03 Comments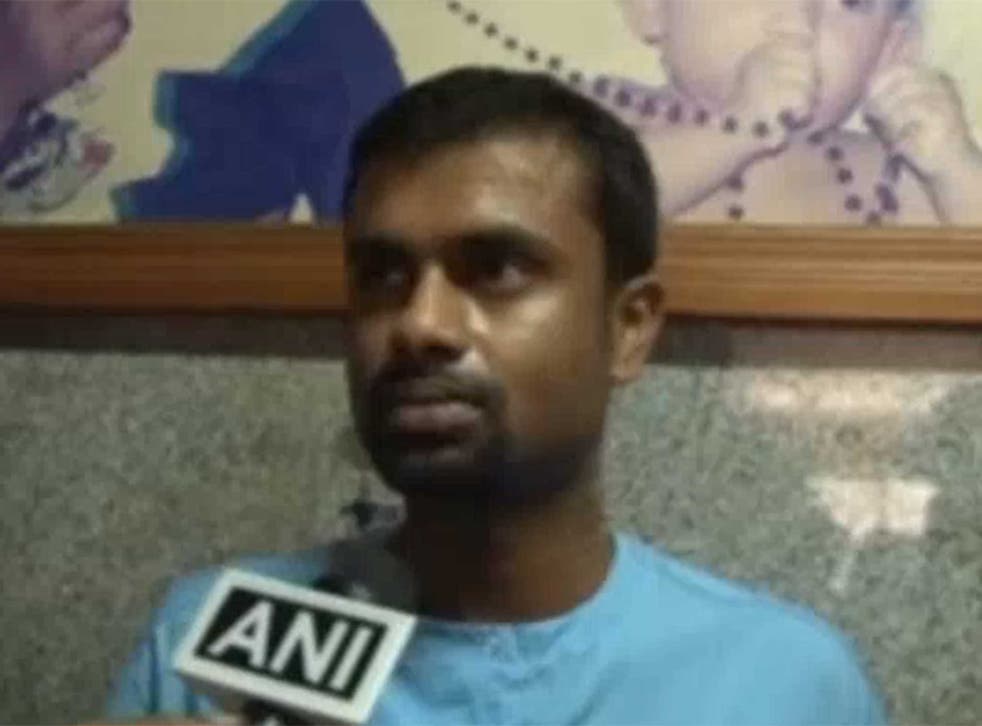 An Indian man who lost both hands after defending a woman on a train has become the first person in the country to receive a double transplant.
In a 16-hour operation the man, known only as 30-year-old Manu, received the hands of a 24-year-old car accident victim.
At a news conference over the weekend, he told reporters that he was "delighted" with his new hands.
Manu, who works in event management, lost his hands when he was thrown out of a moving train after attempting to defend a female passenger who was being hassled.
"I am very happy," he said. "After I lost my hands I was very scared. But now I am happy that my hands have been operated on and restored. I can do all of my regular activities."
Professor and Head of the Plastic Surgery Department at the Amrita Institute of Medical Sciences Dr Subramania Iyer said: "The operation lasted for 16 hours with more than 20 surgeons participating in the procedure".
The surgeon, based in the south-western city of Cochi, continued: "Each hand required connecting two bones, two arteries, four veins and about 14 tendons."
The patient had to wait 14 days before being given the all-clear, when surgeons confirmed that his new hands had been accepted by his body.
Around 110 hand transplants have been successfully completed internationally, after the first in France 13 years ago.
Register for free to continue reading
Registration is a free and easy way to support our truly independent journalism
By registering, you will also enjoy limited access to Premium articles, exclusive newsletters, commenting, and virtual events with our leading journalists
Already have an account? sign in
Join our new commenting forum
Join thought-provoking conversations, follow other Independent readers and see their replies