McDonald's criticised for opening restaurant at former home of Taiwanese leader Chiang Ching-kuo in Hangzhou, China
Unhappy locals reportedly say: 'Western cultures have invaded China'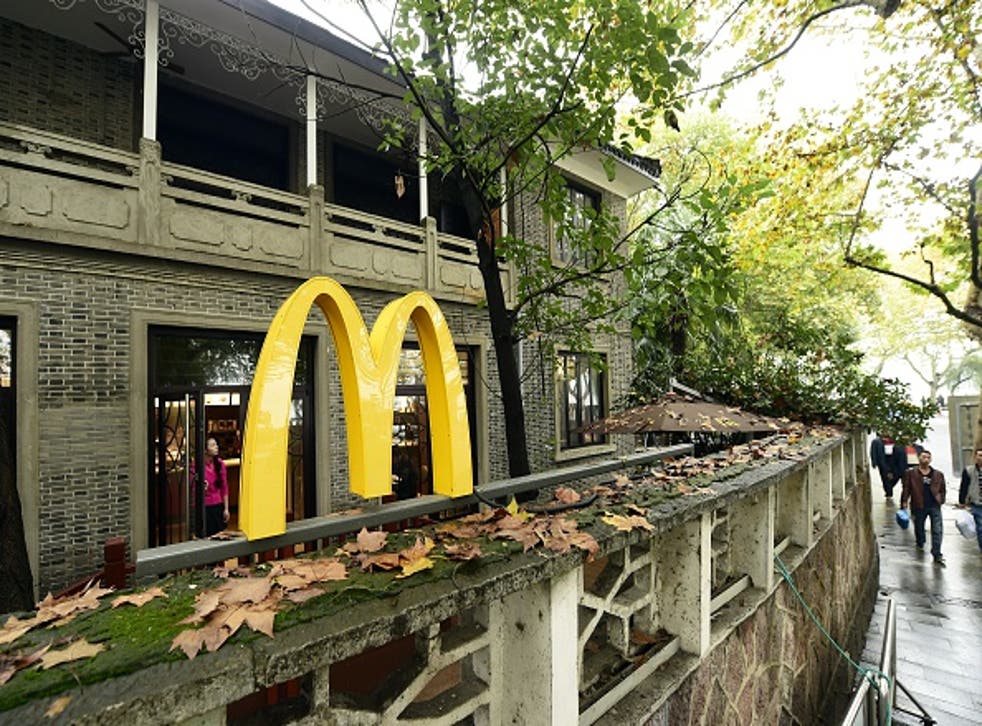 With around 35,000 restaurants in some 120 countries across the globe, it should come as no surprise to see it feature in the news on an almost daily basis. However, if its latest move is anything to go by, McDonald's may have just made its most controversial move yet.
The world's largest fast food chain has been criticised for its "Western cultures which have invaded China" after opening an outlet at a cultural heritage site in the eastern Chinese city of Hangzhou which once housed a Taiwanese leader.
The 84-year-old villa belonged to Chiang Ching-kuo, son of former Kuomintang (KMT) leader Chiang Kai-shek, who stayed in the two-storey house for around a month in the 1940s before the KMT lost the Civil War to the Chinese Communist Party and reduced to Taiwan.
According to reports, conservationists had originally called for the villa to be converted into a museum in order to promote Chinese-Taiwanese links. Chiang's grandson - businessman Demos Chiang - took to the microblogging site Weibo to express his dismay at the restaurant's opening.
He wrote in a post: "I don't understand - opening a McDonald's in the villa. How exactly does that adhere to regulations on correct usage of cultural heritage sites?"
World news in pictures

Show all 50
One conservationist from the Zhejiang University - who had hoped the museum plan would have followed through - described to the Beijing Youth Daily how the building was "a symbol of China and Taiwan's shared history."
He said the villa's "sociocultural value outstrips its commercial value," adding how the campaigners' proposal was rejected in the end.
Highlighting why it wasn't turned into a museum, spokesman for the Zhejiang local government - which oversees Hangzhou city - told the Beijing Youth Daily that Chiang Ching-kuo stayed in the home "too briefly".
He said: "What is left is just the main structure. The interiors look nothing like they used to when the Chiang family was here. There is not much point in turning it into a museum."
A similar row erupted in 2000 when a Starbucks opened in the Forbidden City. However, the outlet was forced to close in 2007 following protests against the commercialisation of the palace and its surroundings.
In a statement, a McDonald's China spokesperson described how the company has "the deepest respect" for the heritage and culture of the communities where it operates, adding: "We are part of these communities."
"When McDonald's China took over the site, we also took over the commitment to preserve its heritage. Since then, we have been working with relevant authorities and architects to ensure the conservation of the villa's structure and style.
"We remain committed to this protection while providing a convenient spot for tourists to rest and enjoy the surrounding environment."
Join our new commenting forum
Join thought-provoking conversations, follow other Independent readers and see their replies