Minamisoma: The long road to recovery for the city that was all but swept away by 2011 tsunami
Five years after a tsunami triggered the Fukushima nuclear disaster, David McNeill meets the mayor of the Japanese town that was hit the hardest
David McNeill
Wednesday 09 March 2016 21:47 Comments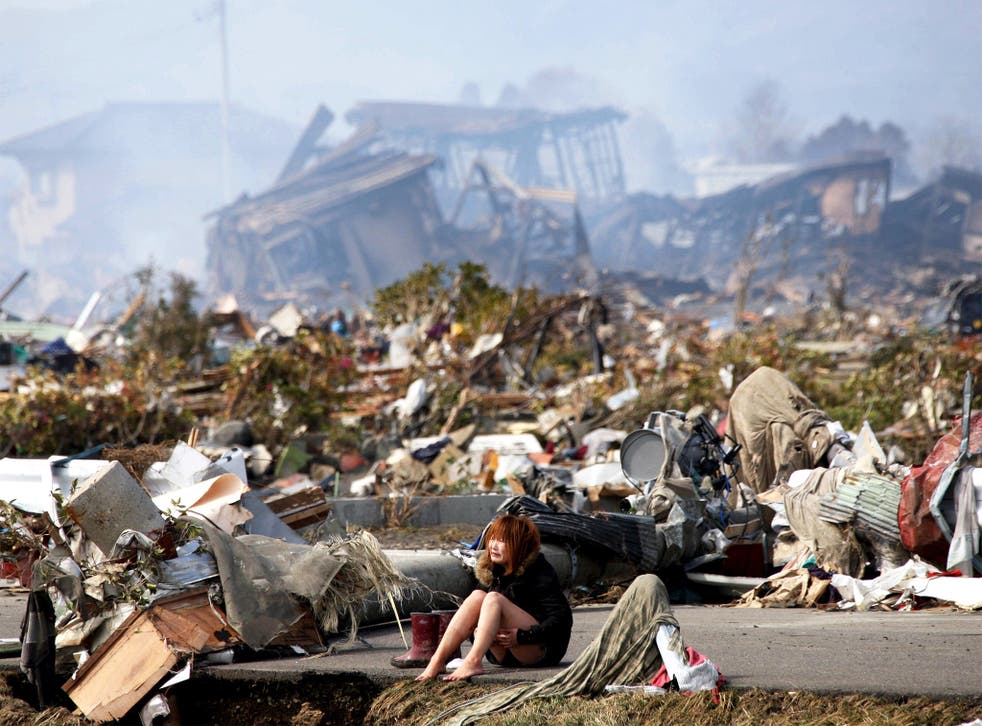 Katsunobu Sakurai's mayoral office overlooks a lattice of dense, squat housing stretching to the Pacific coast about seven miles away. From here, he can recall watching in disbelief the towering tsunami that swept inland five years ago, drowning hundreds of his constituents and carrying away much of Minamisoma's coastal infrastructure. Not surprisingly, he says he rarely looks out the window today.
Mr Sakurai had been running the city for just a few months when an earthquake struck beneath the sea about 60 miles east of the city. The force of the quake – one of the most powerful in history – tugged the Pacific coastline nearly 12 feet closer to the United States. The tsunami it triggered knocked out the cooling system of the Fukushima Daiichi nuclear plant, 15 miles south.
In the nightmarish week that followed, the city of 71,000 people was showered with fallout, triggering panic that sent most residents fleeing. Services collapsed, deliveries stopped and journalists, who might have reported the crisis, joined the mass exodus. By the time the exhausted, isolated mayor made a now-famous YouTube plea for help, fewer than 9,000 people, mostly elderly, were left.
Bound by duty and attachment to his ancestral home, Mr Sakurai stayed, steering his remaining constituents though the aftermath of the disaster. At its lowest point, the city ran out of food, petrol – and even doctors.
Five years later, his city still licks its wounds. A veteran marathon-runner, Mr Sakurai's long jogs take him through pockets of shuttered shops and the deserted homes of dead or missing friends. Above all, it is the silences that are striking: while the population has recovered to 57,000, thousands of mothers and children have stayed away. The city's kindergartens are only half-full, he laments.
"Some of the people who left still don't feel it's safe to return here," he says. "Others have enrolled their children in schools elsewhere." It's a problem common across Fukushima's evacuated areas, he points out: many of the working population, those aged 15-64, have built new lives outside the prefecture. "This is also the generation that has children," he says. "Many have left for good."
About 160,000 people fled the area in 2011; 100,000 of them remain scattered elsewhere across Japan. The central government has launched a vast clean-up operation to make their homes and farms livable again, and persuade them to return, with work crews scraping away topsoil made toxic from the rain and snow of March 2011.
Four years after it began, this decontamination project is just one-third complete. The environmental impact of the disaster "will last decades to centuries", predicts Greenpeace Japan in a report released this week. More than 9 million cubic metres of nuclear waste is scattered over at least 113,000 locations across Fukushima, said the environmental watchdog.
Marking five years since Japan's tsunami
In Minamisoma, the crews are a little over half-way through 23,000 homes, working house by house. Still, Mr Sakurai's small corner of Japan is now less radioactive than many European cities, he says.
Mr Sakurai has not lost his distrust of the authorities and the operator of the Daiichi Plant, the Tokyo Electric Power Company, which he says left him in the dark about what was going on. Last week, Tepco admitted it had ignored its own internal regulations by failing to announce the meltdown sooner. It was two months after the crisis began before it admitted that uranium in three of the plant's six reactors had completely melted.
"They [Tepco] haven't changed at all," says Mr Sakurai. He says the mass media in Japan is unquestioningly reporting the government line: that the disaster is over and it is business as usual in the nuclear industry. The government has approved several reactor restarts and pledged to meet about 20-23 per cent of the nation's energy needs with nuclear power.
Returning to normality has been expensive. Making Minamisoma livable will cost $300m to $400m (£211m to £281m), he estimates; the final bill for decontaminating Fukushima will be "billions of dollars". Decommissioning the plant, already behind schedule, will take decades. And there is still nowhere to store all its toxic waste. "It's OK," he says, laughing bitterly. "Japan is rich."
Still, Mr Sakurai is optimistic. New businesses have opened. Toshiba plans to build a solar-power plant. Last year, the city was Japan's first to issue a non-nuclear declaration, committing itself to generating most of its energy needs from renewables. The mayor himself is back in office after a landslide local election victory.
He considers himself steady in a storm, the embodiment of his favourite poem by Kenji Miyazawa, a local literary hero whose most famous piece of writing became emblematic of the disaster: "Strong in the rain / Strong in the wind / Strong against the summer heat and snow / He is healthy and robust / Unselfish / He never loses his temper / Nor the quiet smile on his lips / That is the kind of person / That I want to be."
Is Mr Sakurai still strong in the rain? "We have been to hell," he says. "Compared with that, we are in good shape."
Register for free to continue reading
Registration is a free and easy way to support our truly independent journalism
By registering, you will also enjoy limited access to Premium articles, exclusive newsletters, commenting, and virtual events with our leading journalists
Already have an account? sign in
Join our new commenting forum
Join thought-provoking conversations, follow other Independent readers and see their replies