Monkey has finger blown off after being offered firecrackers disguised as food by cruel tourists
The animal, named Michai, was tricked into opening a bag of firecrackers during the horrifying attack in Kuala Lumpa, Malaysia
Hardeep Matharu
Friday 28 August 2015 18:20 Comments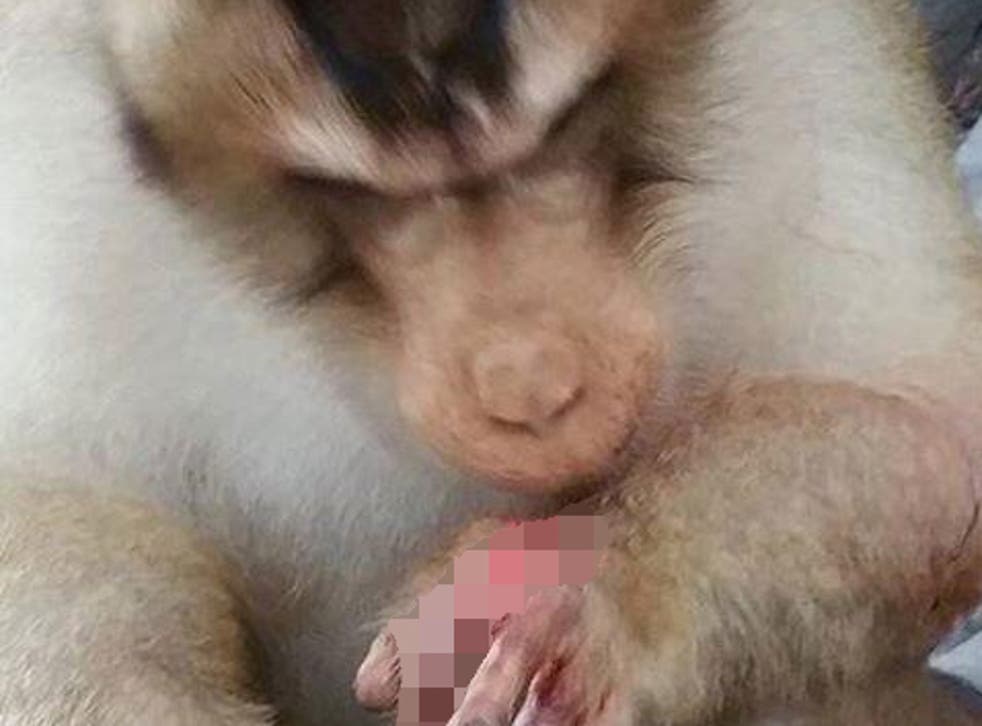 An upsetting video showing a monkey having its finger blown off after being offered firecrackers disguised as food has emerged.
The hungry monkey was eating and begging for more food, reportedly in Malaysia, when it was attacked by a group of men.
The video shows a bag of food being thrown at the animal, who eagerly opens it, only for smoke to emerge, followed by an explosion.
The monkey is then seen to run off, with the man who threw the package heard laughing.
The animal lost a finger on its left hand in the cruel incident.
According to the Wang Cyber website, the monkey, named Michai, was attacked last month in Ampang, Kuala Lumpa.
It said the hashtag #JusticeForMichai had since gone viral as the story of the monkey's abuse became public.
Elisa Allen, associate director of PETA UK (People for the Ethical Treatment of Animals), condemned the attack.
"It is detestable that anyone would derive enjoyment from tormenting an animal who asked only for a morsel of food," she said.
Register for free to continue reading
Registration is a free and easy way to support our truly independent journalism
By registering, you will also enjoy limited access to Premium articles, exclusive newsletters, commenting, and virtual events with our leading journalists
Already have an account? sign in
Join our new commenting forum
Join thought-provoking conversations, follow other Independent readers and see their replies