Spanish man climbs Mount Everest in fastest known time, completely on his own
Kilian Jornet used neither bottled oxygen or fixed ropes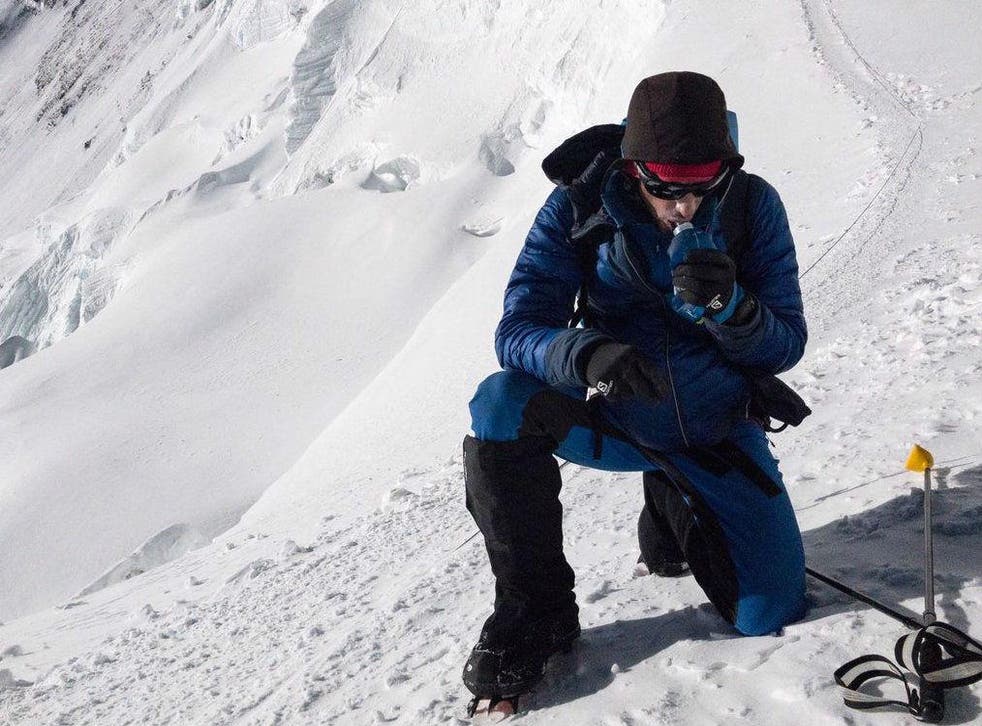 A Spanish climber has set a new record for summiting Everest, after reaching the top of the world's highest mountain in just 26 hours. He did so without the help of fixed ropes or bottled oxygen.
Kilian Jornet, who made his first attempt on the mountain in September 2016, reached the summit of the mountain (8,848m), via the north face, following the traditional route in a single climb.
The ascent, which forms part of his Summits of my Life project, is said to be the fastest known climb of the mountain. Reuters said that most climbers take two to three weeks to summit Mount Everest and fewer than 200 people have summited without oxygen.
Meanwhile, several other climbers, including two Sherpas, claim to have climbed it in less than half of Mr Jornet's time but those records remain unofficial and disputed.
"We believe Kilian established a new fastest known time for the route (from) Everest Base Camp," Laura Front, a spokesperson for Mr Jornet told the AFP.
Everest Featurette - Shooting In The Elements
"He climbed Everest without the use of O2 or fixed ropes and in one single push in 26 hours."
Mr Jornet has previously set speed records on Mont Blanc, the Matterhorn, Denali, Aconcagua and Kilimanjaro.
World news in pictures

Show all 50
"Reaching the summit of Everest without fixed ropes isn't something you'd do every day! I saw a fantastic sunset and finally reached the summit at midnight," he said in a statement.
"Up to 7,700m I felt really good and was making progress as planned but then I started to feel unwell, probably from a stomach virus. From then on I made slow progress and had to keep stopping to recover."
The AFP said the China Tibet Mountaineering Association, which validates all Everest summits on the north side of the mountain, could not be reached to confirm Mr Jornet's feat.
The Guinness World Records holder for the fastest ascent of Everest's north face is Italian climber Hans Kammerlander, who reached the summit in 16 hours and 45 minutes in 1996.

Register for free to continue reading
Registration is a free and easy way to support our truly independent journalism
By registering, you will also enjoy limited access to Premium articles, exclusive newsletters, commenting, and virtual events with our leading journalists
Already have an account? sign in
Register for free to continue reading
Registration is a free and easy way to support our truly independent journalism
By registering, you will also enjoy limited access to Premium articles, exclusive newsletters, commenting, and virtual events with our leading journalists
Already have an account? sign in
Join our new commenting forum
Join thought-provoking conversations, follow other Independent readers and see their replies