Mystery of Xi Jinping's two weeks in hiding
Was it illness, an assassination attempt...or simply political brinkmanship?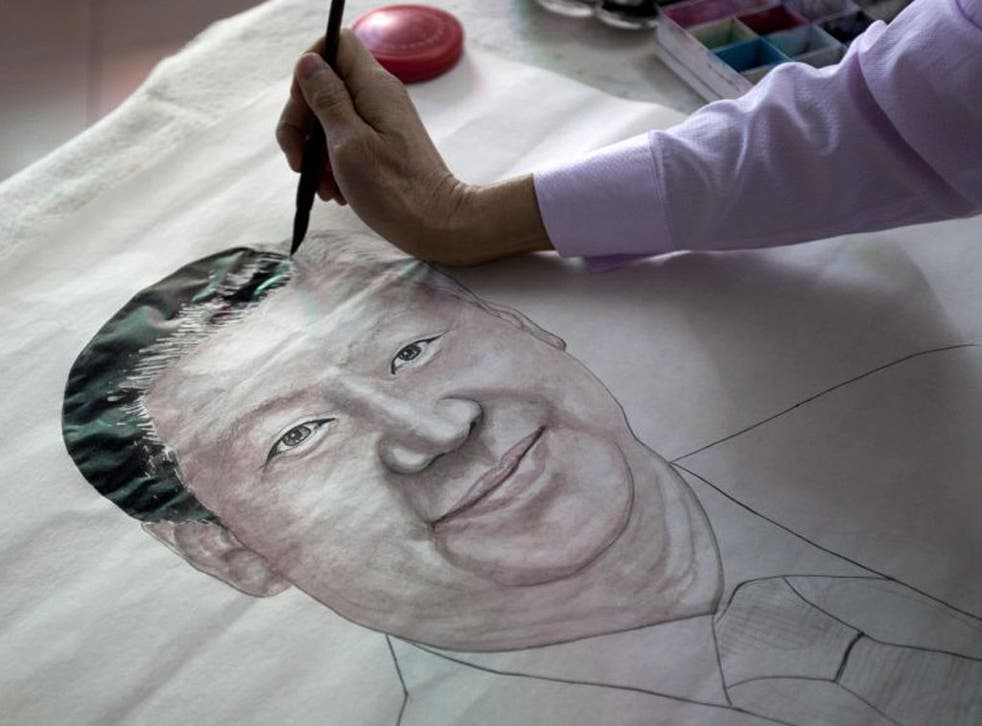 For a fortnight back in September, China's vice president and anointed supreme leader, Xi Jinping, disappeared. Vanished.
There was not a peep from the missing leader for two weeks, no official mention of his disappearance and no public comment on it other than to say he was ill.
With days to go until the process of the once-in-a-decade leadership transition begins at the Communist Party's 18th congress, which starts on Thursday, speculation is back about what exactly happened to Mr Xi.
The timing of the disappearance coincided with heightening tensions over what to do with purged former Party star Bo Xilai, and came just ahead of a flare-up with Japan over a chain of remote islands which both Tokyo and Beijing claim to own.
There were rumours he had injured his back swimming, or put his back out playing football, or even been the subject of an assassination attempt. Whatever happened, it was serious enough to force the 59-year-old to cancel meetings in Beijing with the US Secretary of State Hillary Clinton and Singapore's Prime Minister, Lee Hsien Loong.
No one knows for sure, but there are a number of theories. The latest has it that his disappearance was a tactical move to force the rest of the leadership to acknowledge that he was prepared to withdraw his candidacy for General Secretary-ship and thus required them to accept that he was indispensable.
This relates to reported tensions between Mr Xi and the current leader, President Hu Jintao.
Businessman Mark Kitto, writing in the magazine Prospect, said there was a meeting in September of the so-called "red second generation" – the sons and daughters of the party's old guard, the princelings. This group is incredibly powerful, and divided on factional and family lines, and meetings can often become heated, wrote Mr Kitto.
"The meeting turned violent. They went at it hammer and sickle. Xi Jinping tried to calm them down. He put himself physically in the crossfire and unwittingly into the path of a chair as it was thrown across the room. It hit him in the back, injuring him ," he claimed.
For Steve Tsang, director of the China Police Research Institute at the University of Nottingham, it sounds too much like a story put out by his supporters. "My bet remains that he had suffered from some kind of illness that prevented him from appearing in public without embarrassment," Mr Tsang said.
"If my assumption is right, then his disappearance did not matter that much. It did not leave major marks on the leadership succession arrangements."
If it were true that he had withdrawn from sight and threatened to withdraw as a candidate for party leader and president, this would be a sign that he has great political skills and courage. "I remain sceptical that this ever happened or that China was able to get a really dynamic, courageous leader with skills that would make Machiavelli proud," Mr Tsang said.
"I imagine he was ill because apparently he couldn't even have his officials agree to him taking a call from Hillary Clinton," said Kerry Brown, executive director of the China Studies Centre and a Professor of Chinese Politics at the University of Sydney.
"Running to ground at such a sensitive time doesn't make sense. If he was ill, as I suspect, we are stuck with the rather depressing conclusion that the party is stuck with him whether he is ill or well, good or bad," Mr Brown added.
Join our new commenting forum
Join thought-provoking conversations, follow other Independent readers and see their replies