Nepal earthquake: Death toll from magnitude 7.3 quake rises to 96 with thousands more injured
The Himalayan nation is still reeling from the aftermath of a devastating 7.8 magnitude quake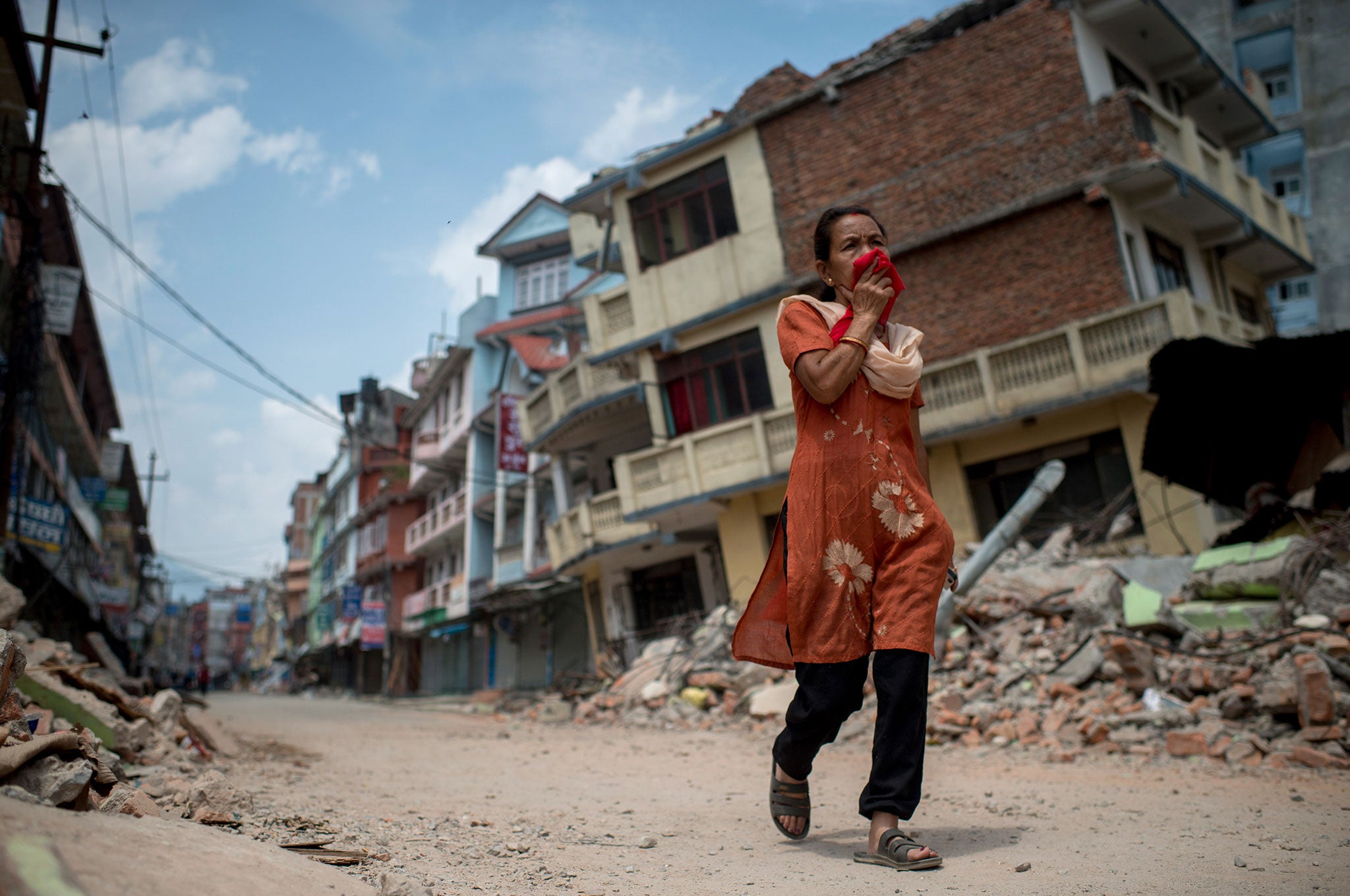 The death toll from the second earthquake to strike Nepal in less than three weeks has risen to at least 96, emergency officials have said.
A magnitude 7.3 earthquake caused buildings to collapse and triggered landslides in Nepal, India and Tibet on 12 May, injuring over 2,300.
The Himalayan nation is still reeling from the aftermath of a devastating 7.8 magnitude earthquake which shook the area on 25 April.
More than 8,000 people have died and almost 20,000 are reported to be injured from the first disaster.
Second major earthquake hits Nepal
Show all 23
British Chinook helicopters sent to help the relief effort were prevented from entering the country on Wednesday over claims their powerful propellers could blow roofs off and smash windows.
Instead of helping international aid workers get to the thousands of displaced Nepalis, the helicopters were left stranded in Delhi along with around 100 military air crew, engineers and support staff.
Read more: RAF helicopters fly out for aid mission as British nationals remain missing
Government pleads for rescue helicopters to reach remote mountain regions
Cristiano Ronaldo donates £5million to humanitarian cause
Thousands are still missing following the two quakes, and it is feared that the death toll could reach 10,000.
Additional reporting by Reuters
Join our commenting forum
Join thought-provoking conversations, follow other Independent readers and see their replies