New Karachi literary festival hopes to turn page on bombs
Global success of Pakistani authors helps put sprawling metropolis on literary circuit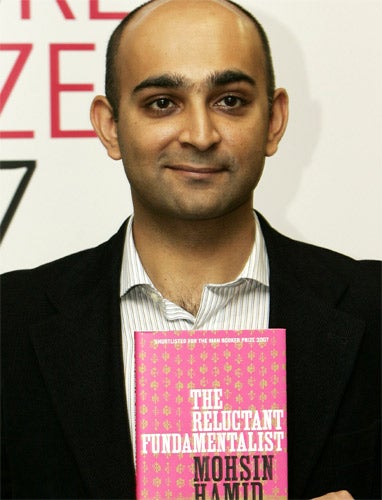 Amid a booming interest in Pakistani writing, the sprawling and often chaotic city of Karachi is poised to host its first literary festival.
Just months after the city held its first fashion show – an event at which the organisers spoke of their desire to cock a thumb to the fundamentalists who more often dominate Pakistan's headlines – Mohammed Hanif, the author of the critically acclaimed A Case of Exploding Mangoes, will headline an international festival showcasing Urdu and English writers.
"Karachi is a huge city. It probably needs a dozen literary festivals and although there are lots of poetry readings, book launches and an annual Urdu literary conference, it's about time it had an international literary festival," said Mr Hanif. "We want to tell the world that Karachi is not just about what you read in the headlines, there are people here who read and write books."
Karachi is Pakistan's largest and most diverse city, frequently plagued by religious and political turmoil, and those headlines will not go away. This week it was in the spotlight when it was revealed that the Taliban's military leader, Mullah Abdul Ghani Baradar, had been seized by Pakistani and US operatives in a slum on the city's edge.
But Hanif and his collaborators have a different vision of the city. Their venture means Karachi will become the latest in a number of Asian cities that host increasingly high-profile festivals, with best-selling authors participating in talks and discussions at locations ranging from Shanghai to the Sri Lankan port of Galle. One of the best known, held every January in Jaipur, is organised by the British historian William Dalrymple.
Indeed, the organisers of next month's event in Karachi hit upon the idea after attending last year's festival in Jaipur, which has itself highlighted a number of Pakistani writers. While the programme has not yet been finalised it is understood that Ali Sethi, Mohsin Hamid and the British-based Pakistani writers Nadeem Aslam and Aamer Hussein are to take part.
Raheela Fahim Baqai of the Oxford University Press in Karachi, which is putting on the event with the support of the British Council, said: "We have got international recognition for some of our writers writing in English, but the Urdu tradition also has such rich literature. A number of our sessions will be in Urdu. In the future, it could be that we are also looking at Sindhi and Punjabi writing."
News of the festival comes at a time of mounting interest in Pakistani literature. The trend was perhaps sparked by the publication in 2007 of Hamid's novella, The Reluctant Fundamentalist, which was shortlisted for the Man Booker Prize. That was followed by Hanif's dark A Case of Exploding Mangoes and a collection of short stories, In Other Rooms, Other Worlds, by Daniyal Mueenuddin. A copy of the latter was given to the US President, Barack Obama, by his regional envoy Richard Holbrooke, who said of the collection of interwoven stories: "It's beautiful." Meanwhile, Kamila Shamsie, whose fifth novel, Burnt Shadows, was published last year, has also received international acclaim.
For a long time, Pakistani literature was overshadowed by that produced by Indian writers such as Vikram Seth, Salman Rushdie and Amitav Ghosh. But regional publishers say the current buzz in regard to the new crop of Pakistani authors is similar to that about Indian writing a decade ago.
Ravi Singh, head of Penguin India, which also distributes in Pakistan, said: "I think it is just one of those things. I think that it has acquired a critical mass. This has been the buzz for a year now." Some say the explosion in writing may have been helped by the growth in media in Pakistan that has taken place as a result of liberalisation after 2002. But Hanif disagrees.
"I don't think lack of freedom ever stopped writers and other creative artists in Pakistan. In fact, some of the best literature in Pakistan has been produced during the worst military dictatorships," he said. "The boom... is basically half a dozen writers getting published worldwide, winning awards and getting good reviews. And because they write in English, in a globalised world they get much more attention than their counterparts writing in Urdu or Punjabi or Pashto. But I do hope they are getting this attention, because they are telling some good stories."
Join our commenting forum
Join thought-provoking conversations, follow other Independent readers and see their replies