Mysterious monolith appears in India - this time with a code to crack
The artefact seems to be the work of an anonymous artist, who has given interviews to Indian media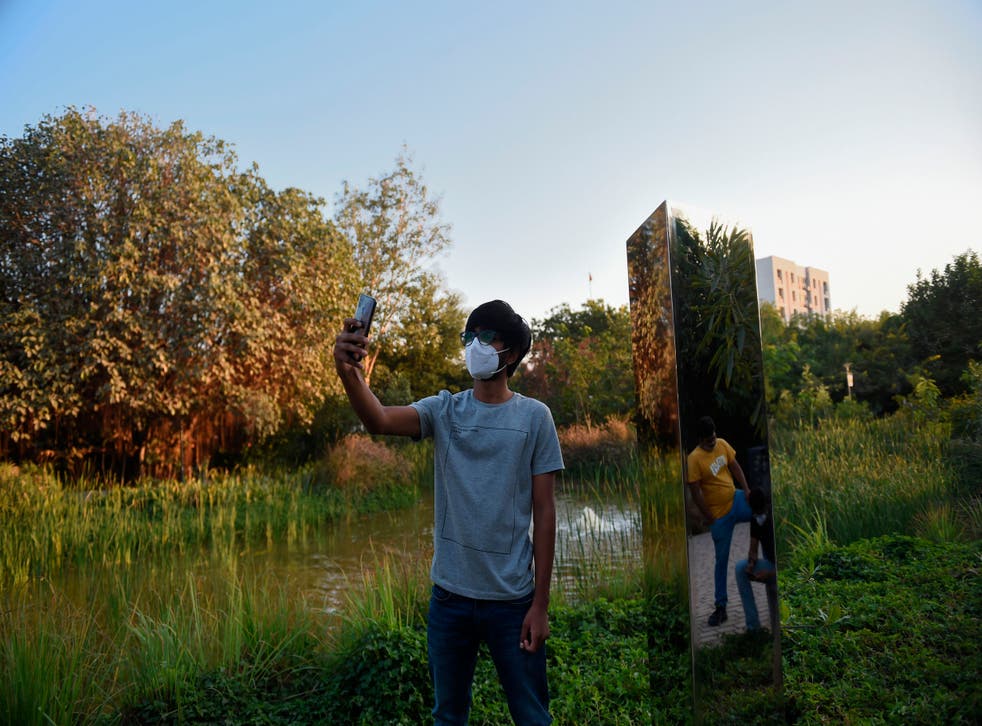 Leer en Español
After being spotted at different locations across the world, yet another metal monolith has been discovered – this time in Gujarat, the home state of India's prime minister Narendra Modi.
Like the earlier structures, the monolith spotted in India is also a triangular prism-shaped structure made up of shiny steel sheets. This time, however, the metal has been engraved with an added detail – a code to crack.
While one of the sides of the artefact has a sequence of numbers on it, it is at the moment unclear what they represent.
As the 7ft-tall installation sighted in a public park of the city of Ahmedabad began to create a buzz among city dwellers, the director of the municipal corporation confirmed that the monolith had been installed with official permission – indeed, that it was commissioned by the company which takes care of the garden.
"The structure has been installed by the company for the visitors. People can see their reflection on the shiny surfaces of the structure and take selfies too," the director of Ahmedabad Municipal Corporation's garden department, Jignesh Patel, was quoted as saying by the Press Trust of India.  
Similar monoliths have ignited public interest around the world since one was first spotted in the desert of Utah in November last year, before disappearing nine days later. Another structure followed on a mountain in California before others were reported in over 30 countries around the world including Romania, France, Poland, the United Kingdom, the Netherlands and Colombia.
While in each case no one knows for certain who is behind the installations, someone claiming to be the artist in India has given an interview to a national publication on a condition of anonymity, saying that she agreed to the project because of the conversation that the monoliths have provoked.
"The monolith is shrouded in mystery around the world because people enjoy the mystery of unlocking new ideas and unlocking new thoughts. And this was my contribution to that — engaging in thinking," the artist was quoted as saying by The Indian Express. 
The 10 numbers on one side of the monolith each have eight digits, an image shared by the Ahmedabad park on its Facebook page showed.
The Express story suggested they point to "an affinity towards nature and the protection of wildlife", though the precise meaning has yet to be revealed.
Join our new commenting forum
Join thought-provoking conversations, follow other Independent readers and see their replies